CVS' New 'Beauty Mark' Will Prove Photos Were Not Retouched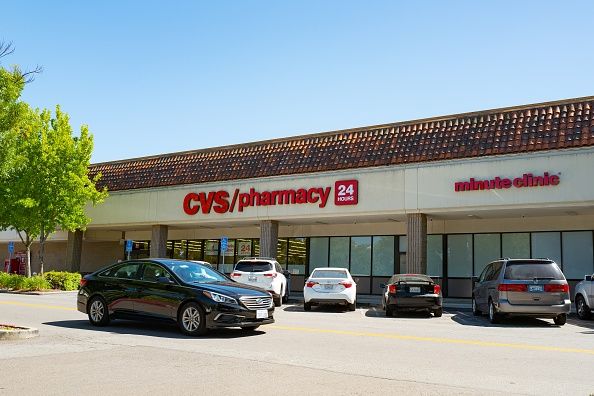 New year, new policy: CVS Pharmacy announced this week it will begin notifying consumers when its beauty photos are not retouched.
The retail pharmacy giant intends this year to start marking company-produced photos that are not materially altered—defined as "changing or enhancing a person's shape, size, proportion, skin or eye color, wrinkles or any other individual characteristics"—with a CVS Beauty Mark, the company announced in a statement Monday.
The CVS Beauty Mark, presented on the company's Twitter account, is a black circle stamped with a white heart shape. Transparency for all beauty imagery created for CVS Pharmacy stores, websites, social media and any marketing materials will be required by the end of 2020, according to the statement.
"As a woman, mother, and president of a retail business whose customers predominantly are women, I realize we have a responsibility to think about the messages we send to the customers we reach each day," Helena Foulkes, CVS Pharmacy president, said in the statement. The retail pharmacy boasts more than 9,700 locations.
Women receive more than 250,000 commercial messages through the media by the time they are 17 years old, the Huffington Post reported. It added that photo alterations and retouching—think Scandal star Kerry Washington's March 2015 InStyle cover, which received some heat for the actress' lightened skin—are "downright dangerous" for showing unrealistic beauty standards.
Judy Vredenburgh, Girls Inc. president and CEO, applauded CVS Pharmacy's decision in Monday's statement, noting that "allowing diversity and natural beauty to shine will have an immensely positive impact on girls and women everywhere."
Getty Images, a stock photo company, also announced plans in September to ban photos of models with retouched body shapes.
In addition, CVS Pharmacy last year pledged to remove certain chemicals of concern, such as parabens, from all store-brand beauty and personal care items by 2019, according to the statement.