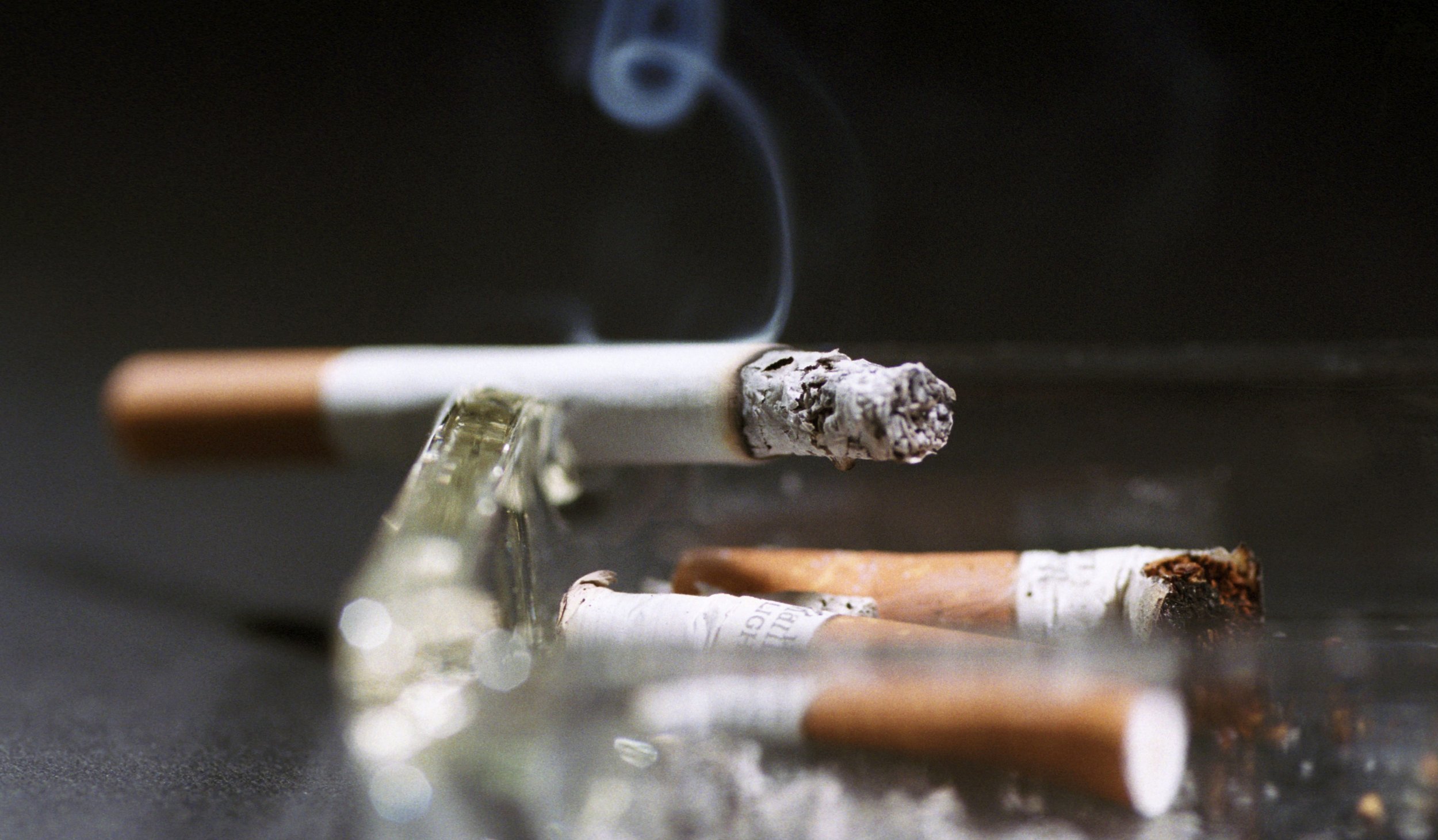 CVS Caremark, the largest pharmacy company in the United States, got a vociferous thumbs-up Wednesday from both President Obama and the First Lady.
The store became the first national pharmacy to end the sale of cigarettes or any other tobacco products through its chain of 7,600 branches by October 1, in a move to "support the health and well-being of its patients and customers."
The announcement was hailed by Obama -- an erstwhile sly smoker -- who said the Woonsocket, Rhode Island, company is setting "a powerful example."
Obama said, "Today's decision will help advance my administration's efforts to reduce tobacco-related deaths, cancer, and heart disease, as well as bring down health care costs – ultimately saving lives and protecting untold numbers of families from pain and heartbreak for years to come." The President thanked CVS CEO Larry Merlo, and "all who helped make a choice that will have a profoundly positive impact on the health of our country."
First Lady Michelle Obama also piped in with a Tweet: "Now we can all breathe a little easier and our families can live healthier." (Just wondering: Have the President and First Lady ever jointly endorsed a company before?) On cue, the Twitter-sphere erupted in fanfare.
But that is only part of the story. An alternate headline might read: Tobacco products are out, prescription drugs are in.
CVS rakes in roughly $100 billion a year from selling prescription drugs and providing related pharmacy services – making drug sales the company's biggest cash cow.
Buried in the fine print of its latest earnings statement, the company's management made clear where the real money was coming from. "Our retail pharmacy segment derives the majority of its revenues through the sale of prescription drugs," it stated.
CVS's pharmacy business is split in two. Its retail pharmacy segment through its stores chain is by far its largest profit engine, representing sales of all the goods sold at CVS stores, from cigarettes to prescription drugs.
For the nine months ended Sept. 30, the latest period for which data are available, the retail pharmacy segment pulled in nearly $50 billion in revenue. Meanwhile, the company's pharmacy-services segment, which mails out drugs and provides health programs, pulled in a further $56 billion.
A CVS spokeswoman maintained in an email to Newsweek Wednesday it is abandoning tobacco because it "is the right thing to do." CVS estimated Wednesday that by foregoing tobacco product sales it would lose $2 billion of revenue and take a hit to its earnings of 6 to 9 cents a share in 2014 – but tobaccos sales are fast dwindling.
With local cigarette levies across the nation rising threefold between 2000 and 2010, according to Standard & Poor's, retail sales and earnings from cigarettes are fast dropping. CVS acknowledged Wednesday that the "prevalence of cigarette smoking has decreased from approximately 42 percent of adults in 1965 to 18 percent today."
The company declined to discuss with Newsweek how much it earns a year selling cigarettes. "We do not provide sales information on specific products or categories," it said in an emailed statement. "Regardless of the magnitude of the business impact, tobacco products have no place in a setting where health care is delivered."
At the same time as its announcement Wednesday, CVS went public with a plan to launch a national smoking-cessation program this spring to help Americans quit smoking. It also released an online report through theJournal of the American Medical Association in which the company's chief medical officer, Troyen A. Brennan, observed the "paradox of cigarette sales in pharmacies," which are increasingly "retooling themselves as an integral part of the health care system." He co-authored the report with Steven A. Schroeder, director of Smoking Cessation Leadership Center at the University of California, San Francisco.
Bottom line, CVS is simply following the numbers. Cigarettes are passé – and prescription drugs are king.