CVS, Walgreens and Wegmans unveiled new policies on Thursday, asking customers not to openly carry firearms in brick-and-mortar locations in states where open carry is legal.
Several companies are taking steps to prevent gun violence after recent mass shootings in Texas, Ohio and Virginia.
"We join a growing chorus of businesses in requesting that our customers, other than authorized law enforcement personnel, do not bring firearms into our stores," CVS wrote in a Twitter post the same day.
Walgreens, the second largest pharmacy in the United States behind CVS, shared their decision in a press release on the company website. "We are joining other retailers in asking our customers to no longer openly carry firearms into our stores other than authorized law enforcement officials,"
Wegmans' announcement to ask customers to refrain from open carry in its stores came in similar fashion, just two days after Shannon Watts, activist and founder of gun control group Moms Demand Action, directly addressed the chain on Twitter.
"There's nothing more important than the safety of our customers & employees," the grocery store chain tweeted Thursday. "The sight of someone with a gun can be alarming, and we don't want anyone to feel that way at Wegmans. For this reason, we prefer that customers not openly carry firearms into our stores."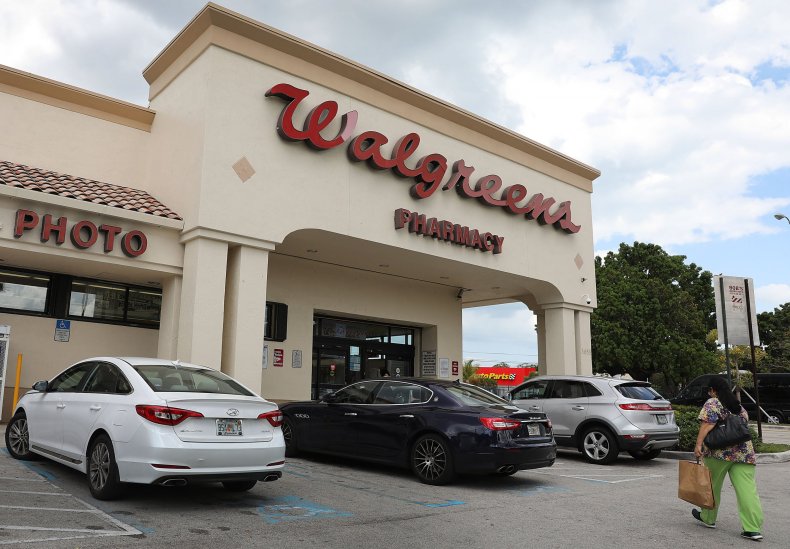 The three large-scale retailers now join Walmart and The Kroger Co., both of which issued the same store policies earlier this week.
"We know these decisions will inconvenience some of our customers, and we hope they will understand, Walmart CEO Doug McMillon wrote in a corporate memo Tuesday, one month after a shooting in El Paso, Texas, killed 22 people and injured dozens of others. "As a company, we experienced two horrific events in one week, and we will never be the same."
In addition to requesting customers do not open carry, Walmart announced it would no longer be selling handguns in Alaska — which is currently the only state where the retail giant sells them — and will discontinue the sale of handgun ammunition across its locations worldwide.
The National Rifle Association quickly spoke out against Walmart's choice. "It is shameful to see Walmart succumb to the pressure of the anti-gun elites," the gun-rights group said in a press release. "Lines at Walmart will soon be replaced by lines at other retailers who are more supportive of America's fundamental freedoms."
The Kroger Co. followed Walmart's lead. "Kroger is respectfully asking that customers no longer openly carry firearms into our stores, other than authorized law enforcement officers," said Jessica Adelman, group vice president of corporate affairs, in a statement issued Tuesday.
"Thirty-one states allow the open carrying of a handgun without any license or permit, although in some cases the gun must be unloaded," according to the Giffords Law Center to Prevent Gun Violence website. California, Florida, Illinois, New York, South Carolina and the District of Columbia "generally prohibit people from openly carrying handguns in public places."
09/17, 5:35 pm.: This article has been updated to reflect that the retailers referenced in this story are not banning open carry, but requesting that customers do not do so while visiting their stores.