#CVSDeniesCare Trends As Women Slam Pharmacy For Cutting Birth Control Delivery Service
Birth control delivery startup Pill Club is battling CVS Caremark over how much it gets paid, publicizing the feud on Thursday with the hashtag #CVSDeniesCare and a post to the company's website titled "CVS, don't take away access to birth control."
The company suggested that CVS Caremark would be cutting payment rates for mail-order birth control pills, making it more expensive and potentially out of reach for women who cannot get to the pharmacy every month. #CVSDeniesCare trended on Twitter Thursday morning, with many users pointing out the necessity for the service.
"I depend on birth control delivered to my home. CVS Caremark is planning to take birth control away from women, especially those who may have disabilities and can't make it to a pharmacy. It is completely wrong. Please don't deny care to women for profit @CVSHealth #CVSdeniesCare," user @leahdii wrote.
In the post, Pill Club said it is requesting that CVS Caremark "honor our current contract and the payment rates that were in place until July 5."
It added that without CVS Caremark's cooperation, the startup "will have no choice but to stop serving people with CVS Caremark pharmacy benefits."
In its comments, the startup has delineated CVS as inconsiderate to women's health and wellness. In an email to Newsweek, a Pill Club representative wrote that "CVS is choosing to deprive tens of thousands of these women of the right to make personal decisions about their own health care."
She added: "We prescribe and deliver to patients who are particularly vulnerable: women who live in rural areas, women of color, young women, and low-income women without insurance. In fact, more than half of our patients said that without Pill Club, they would likely have to stop using birth control altogether."
On Twitter, a debate ensued, under #CVSDeniesCare. A second hashtag, #BoycottCVS, began to trend on Thursday afternoon. The American Civil Liberties Union (ACLU) and the president of pro-choice advocacy group NARAL both weighed in.
"Women need birth control delivered for many reasons--physical challenges getting to the pharmacy, living in very rural areas, simple privacy concerns, or something else-it really doesn't matter. What matters is that they should not be financially punished by CVS. #CVSDeniesCare," Ilyse Hogue tweeted.
The ACLU tweeted about a past controversy involving a transgender woman who was denied hormone medication by a CVS pharmacist, apparently without providing a clear reason.
"CVS apologized when a pharmacist refused to fill our client's hormone prescription, but has yet to address our call for policies and training to ensure it never happens again. #CVSDeniesCare," the organization wrote.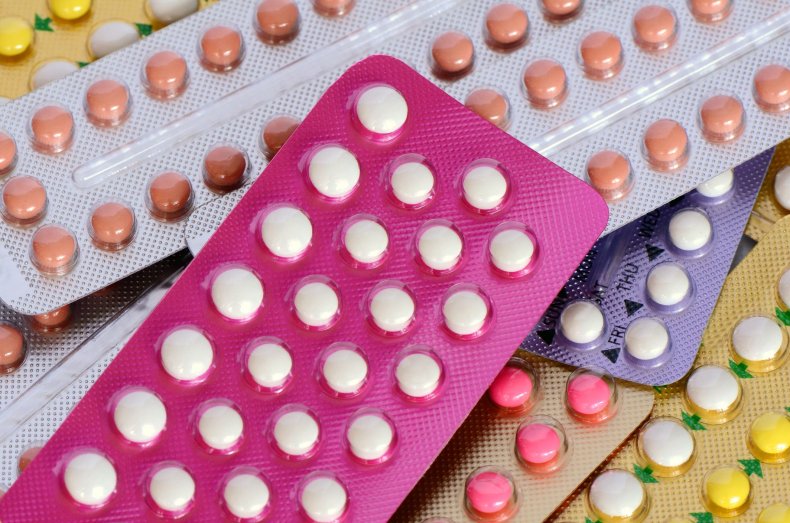 In a statement to Newsweek, CVS disputed The Pill Club's claims that the pharmacy was denying birth control.
"The accusations being made by The Pill Club against CVS Caremark are extremely misleading. The Pill Club continues to be a participating pharmacy in our network and there is no impact on its customers' access to contraceptives. We are committed to providing access to women's health care and it is irresponsible for The Pill Club to suggest otherwise in an effort to maximize their profits at the expense of our PBM clients," CVS said.
"We remain committed to providing plan design options for our clients that includes coverage for contraceptive products, including birth control pills. Ensuring that the pharmacies in our network are reimbursed appropriately based on their business models helps our clients provide cost-effective coverage for their members' pharmacy care needs," the statement continued.
In its coverage of the dispute on Thursday, Business Insider pointed to the episode as an example of how public outrage, incited by social media, can be a tool for startups, particularly in the health care sector, who are in contract negotiations with established companies.
This is at least the second time this season that the pharmacy giant has made headlines over its policies. Earlier this month, The Fresno Bee reported that CVS was denying drugs and delaying treatments to cancer patients, even with doctor prescriptions and insurance. The local newspaper's August 2 article detailed that 62-year-old Norma Smith, who was diagnosed with stage-three multiple myeloma in December, was unable to receive the drugs she needed at CVS Specialty Pharmacy–the pharmacy her insurance apparently required her to use.
The Fresno Bee attributed the incident to a CVS policy that allows pharmacy benefit managers to override a doctor's medical judgment without seeing patients or knowing their full medical history. The managers aren't held accountable for the consequences of what happens to sick people.
This article was updated to include comment from CVS.