The CW Midseason Finale Schedule: When Your Favorite Show is Ending This Year
Christmas is coming ever closer, meaning that it is time for your favourite CW shows to go on midseason hiatus. Riverdale, Dynasty and of course the entire Arrowverse are sure to end 2019 with some pretty epic cliffhangers or, in the case of the latter, its biggest crossover event ever, Crisis on Infinite Earths, which is due to start on December 8.
The CW midseason finale schedule
Note: For the Arrowverse shows (Batwoman, Supergirl, The Flash and Arrow), the first date is for the regular midseason finale, while the second is for the Crisis on Infinite Earths episode. All synopses courtesy of The CW.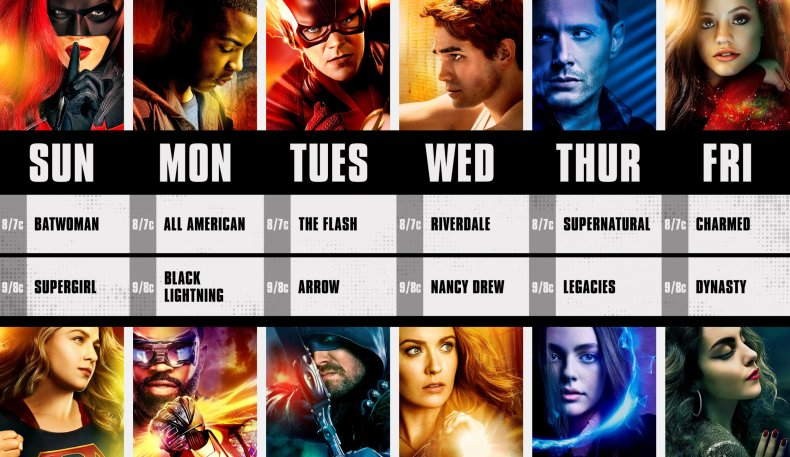 Sunday, December 1/Monday, Dec. 9: Batwoman
Batwoman is due to bow out first this year on Sunday at 8 p.m. ET with "A Mad Tea-Party," which will see "Alice (Rachel Skarsten) and Mouse (guest star Sam Littlefield) construct their most evil plan yet."
Batwoman (Ruby Rose) will then return to lead Part 2 of Crisis, airing on Monday, December 9 at 8 p.m.
Sunday, December 1/Sunday, Dec. 8: Supergirl
December 1 will also see Supergirl bow out for the year with "The Wrath of Rama Khan," which will see the superhero battle Rama Khan (Mitch Pileggi) before she returns to lead Part 1 of Crisis on Infinite Earths on Sunday, December 1 at 8 p.m.
Monday, December 2: All American
All American ends for now on December 2 at 8 p.m. with "Decisions," the synopsis for which reads: "With everything going on Spencer (Daniel Ezra) can't get excited about his football ranking and gets some guidance from Layla (Greta Onieogou), who in turn realizes it might not be the best advice for anyone, including her."
Tuesday, December 3/Tuesday, Dec. 10: The Flash
The following night, The Flash concludes its two-part midseason finale with "The Last Temptation of Barry Allen, Pt. 2," airing at 8 p.m., which will see Iris (Candice Patton) and Cisco (Carlos Valdes) fighting to help Barry (Grant Gustin) get control back of himself after being infected by Bloodwork (Sendhil Ramamurthy).
Part 3 of Crisis will be headed up by The Flash on December 10 at 8 p.m.
Tuesday, December 3: Arrow
The last-ever midseason finale for Arrow is also on December 3 at 9 p.m. The synopsis reads: "Oliver's (Stephen Amell) mission take him to Lian Yu where he tries to ignore the repercussions of the looming Crisis until he receives help from an old friend."
This episode, titled "Purgatory," is the last episode of Arrow this year as the superhero's episode of Crisis is not due to air until January 2020.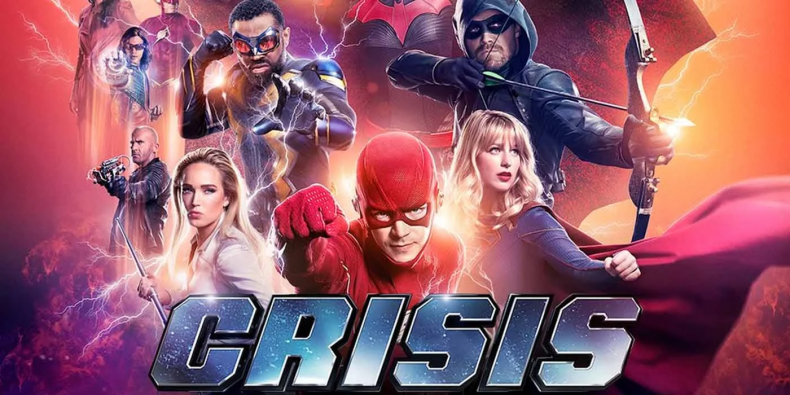 Friday, December 6: Charmed
"Maggie (Sarah Jeffery) makes a life-changing decision that her sisters and Harry (Rupert Evans) fear will destroy her" in the Charmed midseason finale "The Rules of Engagement" on December 6 at 8 p.m.
Friday, December 6: Dynasty
Season 3 of Dynasty closes 2019 with "The Sensational Blake Carrington Trial," which will see "every Carrington and family associate get pulled into the fray" including Elaine Hendrix, the new actress taking on the role of Alexis Carrington. The episode airs after the Charmed midseason finale at 9 p.m.
Monday, December 9: Black Lightning
Black Lightning's winter finale "The Book of Resistance Chapter Four: Third Stone From the Sun" airs on December 9 at 9 p.m. and sees "the Pierce family fear for Jennifer's (China Anne McClain) life."
Wednesday, December 11: Riverdale
Wednesday, December 11 at 8 p.m., Riverdale will finally answer the question the show has been asking the season so far in "Tangerine," which will see Jughead (Cole Sprouse) on the hunt for his grandfather and should answer the question of Jughead's mysterious "death."
Wednesday, December 11: Nancy Drew
If the Jughead mystery was not enough, at 9 p.m. on December 11, Nancy Drew comes to its winter break with "The Hidden Staircase," in which Nancy (Kennedy McMann) and the rest of the crew search for George's (Leah Lewis) missing sister.
Thursday, December 12: Supernatural
Going on midseason hiatus for the last time, Supernatural goes out with a bang at 8 p.m. on December 12 in "Our Father Who Aren't in Heaven" on December 12. The episode sees the Winchesters' battle against Chuck (Rob Benedict) continue.
Thursday, December 12: Legacies
Though it is the CW series going on hiatus closest to Christmas, don't expect to feel merry after Legacies' midseason finale "This Christmas was Surprisingly Violent" at 9 p.m. The episode sees Hope (Danielle Rose Russell) "take down a Christmas monster, who's using holiday cheer to infiltrate the Salvatore School."