New CW Schedule Packs DCTV at Top of the Week
The CW is expanding its primetime lineup to six days, and that means there's some changes coming to the DC Comics television programming schedule. With five new shows, three premiering in fall and two in midseason, The CW is packed. Here's what you need to know if you are a fan of the Arrowverse and its spinoff shows.
Supergirl is moving to Sundays at 8 p.m.. Legends of Tomorrow will air Mondays at 8 p.m. followed by Arrow at 9 p.m. Tuesdays will stay the same: The Flash starts at 8 p.m. followed by Black Lightning at 9 p.m., the latter of which is still not officially part of the Arrowverse.
As you can see, all the Arrowverse-related shows are packed at the top of the week, an interesting strategy, considering the comic book shows take up four out of five days of the week during last season's schedule. There is a lot to be gained by having Arrow follow Legends, a shwo that features former Arrow star White Canary (Caity Lotz). The pairing of The Flash and Black Lightning worked very well last season, and it's always nice to see familiar Tuesday timeslots. The two-night and Sunday superhero bock could also help when it comes time for the annual Arrowverse crossover event featuring the cast of multiple DC Comics TV shows on The CW.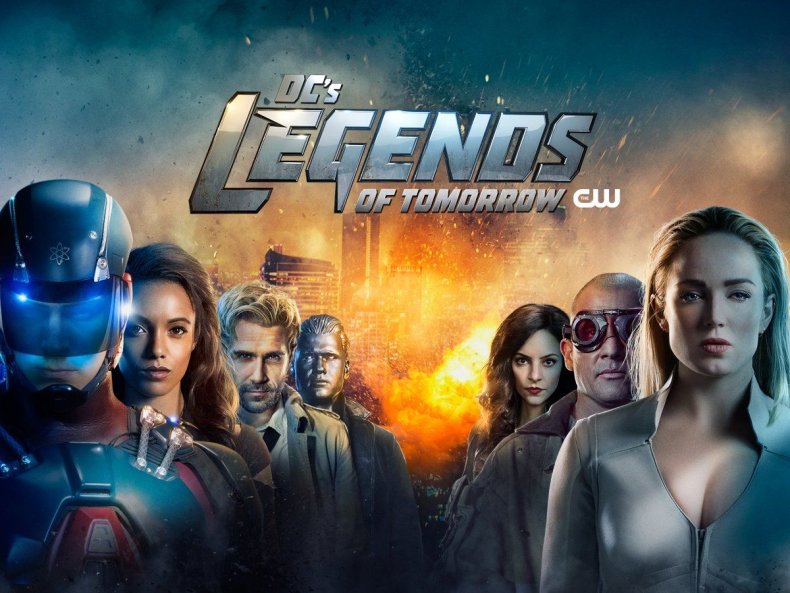 That's it for DCTV shows, but another comic book show you might have heard about lately is Riverdale. The hit series will keep the Wednesday 8 p.m. primetime slot, followed by a new Greg Berlanti original, All American. On Thursdays, The CW has the 14th season of Supernatural set for 8 p.m., followed by The Vampire Diaries and Originals spin-off, Legacies. No footage was shown for Legacies, since it has been ordered straight to series.
Elsewhere is the Charmed reboot, which will follow Supergirl on Sunday evenings. Fridays will hold Dynasty and Crazy Ex-Girlfriend. And lastly, keep the Roswell reboot as well as a comedy called In the Dark on your radar for midseason premieres.