Women in TV: CW Aims to Close the Gender Gap With New Shows 'Valiant' and 'The She World'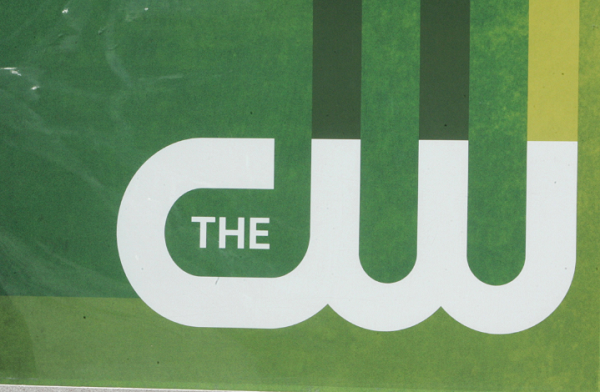 When it comes to TV and film, men haven't just dominated the screen, they've also been at the helm of executive, directing and writing positions for years. Of the overall behind-the-scenes roles—like writers, executive producers, producers, editors and cinematographers—women only accounted for roughly 17 percent of the industry in 2016, according to Center for the Study of Women in Television and Film 19th annual Celluloid Ceiling report.
However, at least one major broadcast network is looking to shift the paradigm: the CW.
The network announced a new television show in development based on Lesley Livingston's novel, The Valiant, Variety reported Friday. The show will not only feature a female lead based on the main character in Livingston's novel but women will also serve in executive roles for the one-hour drama series. Lauire Arent, who wrote and produced for NCIS: New Orleans, has been tapped to write and executive produce the new series while Mary Beth Basile, who served as an associate producer on ABC's October Road, will executive produce the project.
Similar to the book, The Valiant will follow a Celtic princess who is captured by bandits just before she is supposed to take her place in her father's royal war band. The princess is later sold into slavery and ends up becoming one of the first female gladiators to compete at the Colosseum for Julius Caesar's entertainment.
The CW's President Mark Pedowitz told Newsweek Friday that the network has been "actively looking for more female-led and female-focused series," as a part of The CW's increased efforts towards maintaining a balance of shows appealing to both men and women.
"It has been important to me personally, and to all of us here at The CW, to make our shows representative of all of our viewers, both in front of and behind the camera, with respect to women and to people of different backgrounds," Pedowitz said. "I think it makes for better TV, and I think it's the right thing to do. It's something that we at The CW have made a real effort to improve over the last several seasons, and our parent companies, Warner Bros. and CBS TV Studios, have been very supportive."
Just a few days before The Valiant was announced, The CW said on Wednesday it was developing another series created by women that would highlight gender discrimination in the workplace. The She World, written and executive-produced by Andi Bushell and Deborah Spera, features four female leads who work together as assistants and lean on one another as they discover they're being discriminated against at their "boy's club of a company," Variety reported.
Although the 2016 Celluloid Ceiling report, which was released in January, found relatively low numbers of females working in the industry—women only made up 13 percent of writers, 17 percent of executive producers, 24 percent of producers and 7 percent of directors—there seems to be some light for the future of women in roles behind the camera.
Directors for Valiant and The She Word have yet to be announced since the shows are only in development for the 2018-2019 season. However, four new series premiering on The CW's 2017-2018 prime time lineup—Valor, Dynasty, Black Lightning, Life Sentence—feature female leads. The new series will also run by women directors.
"I'm very proud that we have three series with Latina leads on our fall schedule, from CBS TV Studios, with Jane the Virgin entering its fourth season, and our new Dynasty. And we'll have the first black superhero on broadcast television with Black Lightning, premiering in midseason. If you look across our schedule, our casts reflect all of our viewers," Pedowitz said, adding that the same goes for directors too. "We actively encourage all of our showrunners to expand their pool of directors to include women and people of color."