Call of Duty World League championships are about to begin, so it's time for a refresher on the key details. Below, we recap the times, schedule, teams, dates and streams you should be watching.
CWL Champs 2018 Time and Schedule
The CWL champs can be watched live on the official Call of Duty Twitch channel as well as the Call of Duty MLG site. On Aug. 15 through Aug. 18, matches will run from 12 p.m. EDT through 9 p.m. EDT. On Championship Sunday, Aug, 19, the action takes place between 12 p.m. EDT and 6 p.m. EDT.
Watch live video from Call of Duty on www.twitch.tv
Here are the exact times and streams for day four's matchups.
Main Stream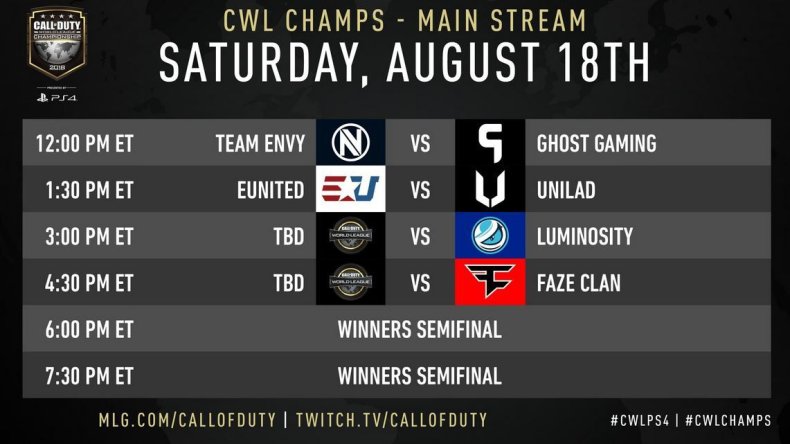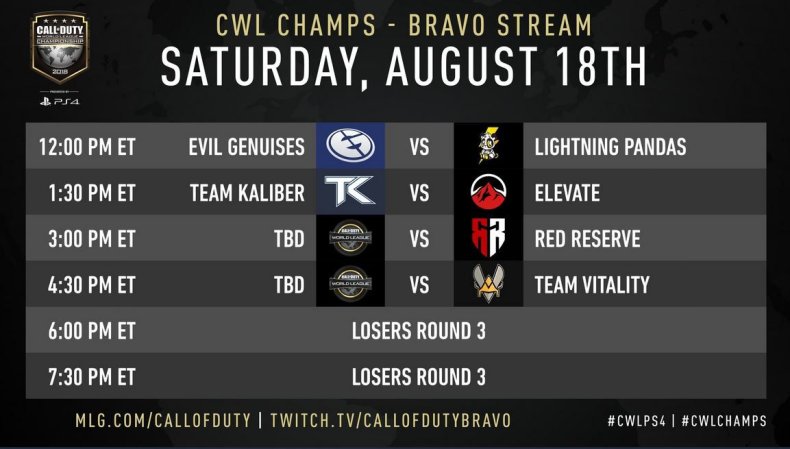 Here are the winners and losers brackets heading into today's action.
Winners: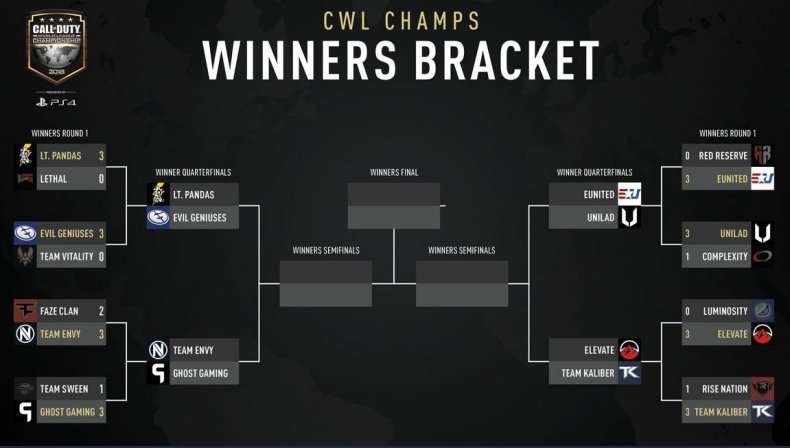 Losers: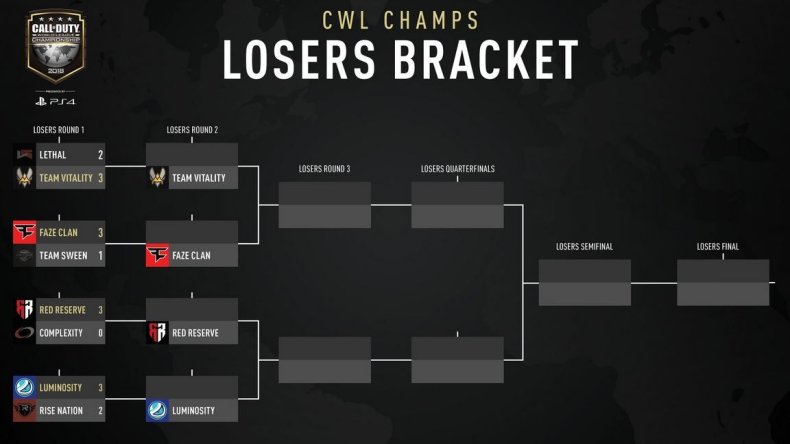 CWL 2018 Teams
In addition to the streams listed above, matches may also be hosted on the Twitch channels of your favorite team members. As such, we've linked to several Twitch accounts below.
North America
Europe
Asia-Pacific
From Aug. 15 through Aug. 16, these teams will be separated into eight groups in a round-robin format with four teams in each group. After best-of-five matchups, the top two teams from each group advance to the Knockout Stage. The Knockouts are a double-elimination bracket, best-of-five series. The winner and loser's bracket champs advance to the Grand Finals. The losers must win two best of five series, while the winner must win one.
The $1.5 million prize pool breaks down as follows:
First: $600,000
Second: $200,000
Third: $100,000
Fourth: $80,000
Fifth and Sixth: $55,000
Seventh and Eighth: $35,000
That's all there is to know about the CWL Champs for now. We'll do our best to update this article with key information as it appears.
The Call of Duty World League Championships run Aug. 15 at 12 p.m. EDT through Aug. 19 at 6 p.m. EDT.