Cyber Expert Skeptical of Google Chairman's Call for 'Spell-Checker' on Hate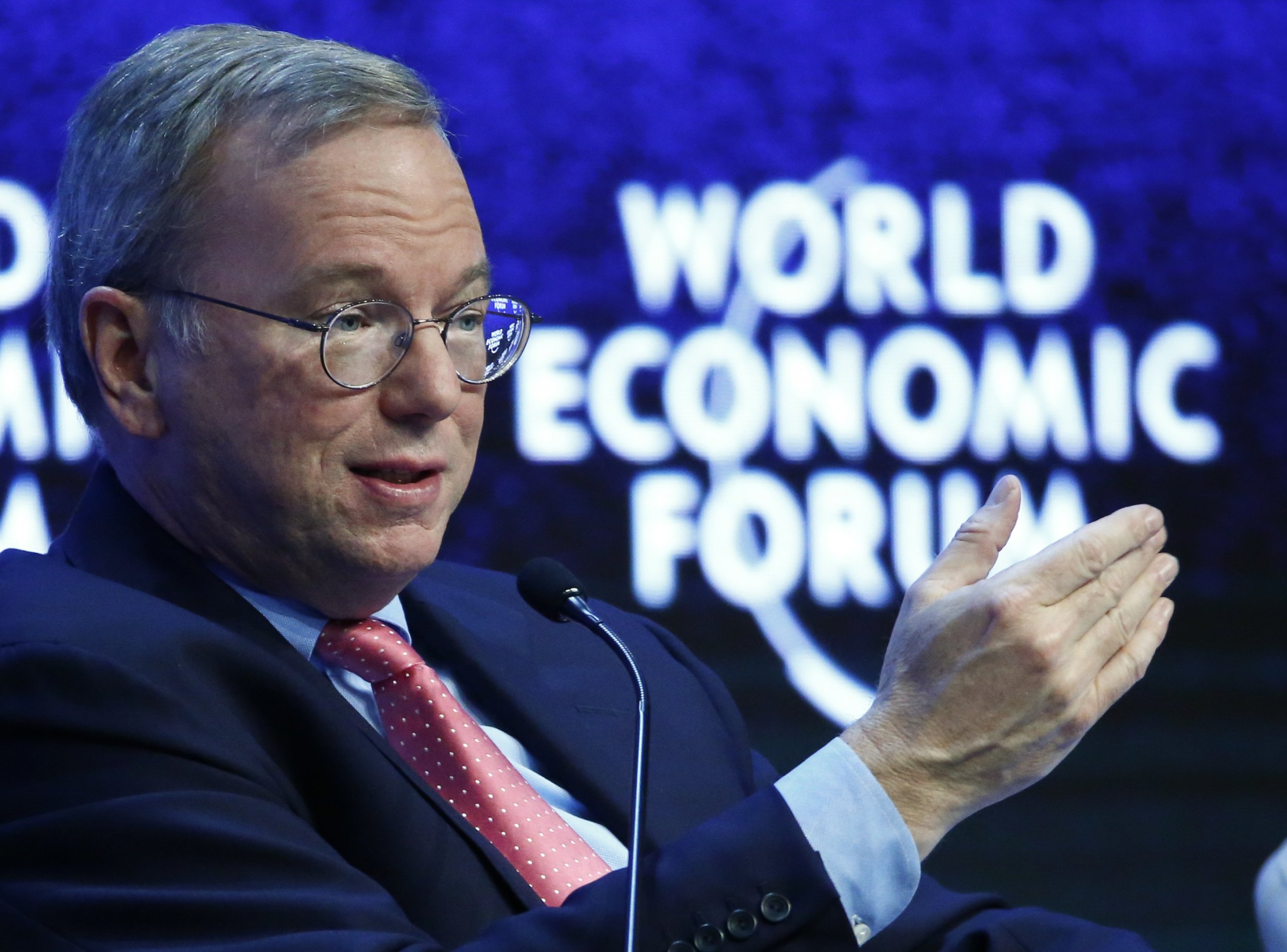 Eric Schmidt has called for the development of technology that can detect hate speech across the Internet, resulting in interception before it spreads.
In a piece for the New York Times, Schmidt wrote of the "great potential" of the Internet and its ability to create "safe spaces for communities to connect, communicate, organize and mobilize," giving many the opportunity to find "their place and their voice."
The Google chairman went on to warn against serious challenges and risks to public safety. To combat the opportunity it provides for people who "seek to do harm," he urges that companies do more to develop ways of identifying dangerous language that could spark hatred and extremist violence.
"We should build tools to help de-escalate tensions on social media—sort of like spell-checkers, but for hate and harassment," Schmidt said. "We should target social accounts for terrorist groups like the Islamic State, and remove videos before they spread, or help those countering terrorist messages to find their voice."
Schmidt believes that without these tools, "the Internet could become a vehicle for further disaggregation of poorly built societies, and the empowerment of the wrong people, and the wrong voices."
Governments and tech companies have differed strongly in the past over the monitoring of private communications especially via social media. The BBC reported in November that intelligence services were unhappy with the level of access they had to communications sent over apps like WhatsApp that encrypt messages by default.
Cyber security experts often find themselves torn between opposing sides. Alan Woodward, a professor at the Surrey Centre for Cyber Security, tells Newsweek via email that although he understands and has sympathy with Schmidt's intentions, he has concerns as to those who gain the authority to define hate speech.
"There is a danger of assuming that what those in liberal western democracies find offensive is considered the same elsewhere," he says. "More importantly, what we believe should be 'free speech' can be considered 'hate speech' by other cultures."
Woodward proposes the enabling of government agencies to monitor content. "If it is considered harmful (likely to radicalize or obscene or similar) then they can block that within their jurisdiction." But he stresses that giving technology companies the authority to label speech potentially means "forcing the culture of the homeland of that technology company on a global user-base."