'Cyberpunk 2077' Won't Be Delayed Again, Multiplayer Release Due After 2021, CD Projekt Says
Cyberpunk 2077 publisher CD Projekt assured investors Thursday that the recently announced release date delay would be the game's last, before offering an update on the follow-up to the game: a triple-A Cyberpunk multiplayer game, temporarily titled Cyberpunk Multiplayer.
CD Projekt joint-CEO Adam Kiciński answered questions regarding the delay on an investor Q&A held Thursday night, shortly after the announcement that Cyberpunk 2077 will be delayed by five months, from its original April 16 release date to September 17.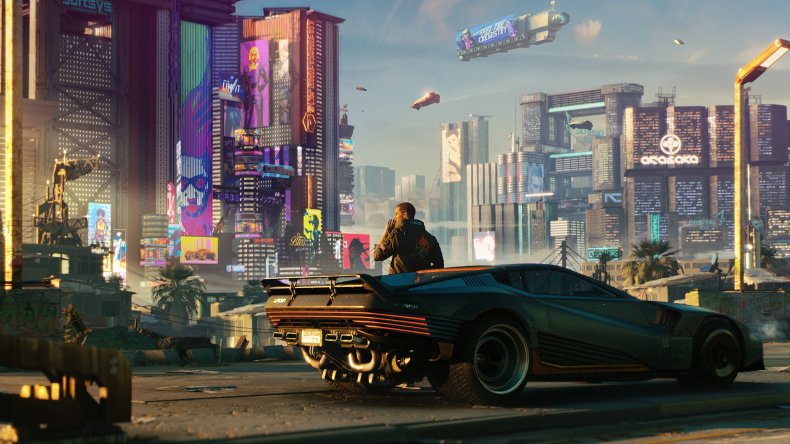 "Cyberpunk 2077 is the biggest and most ambitious project we've ever undertaken. Not only do we intend the game to be better than The Witcher 3 artistically, we also want it to elevate CD Projekt to another level business-wise," Kiciński said, outlining their ambitious goals for the game at the opening of the call.
"The current feedback we've gotten so far is really promising, so of course we are eager to deliver the game, but we know that the expectations are high and, as I've said, we are aiming really high—that's why we need some more time," Kiciński added, in response to a question about playtester reactions.
Asked about the game's "soft elements," board member Michał Nowakowski described their satisfaction with the story and other RPG elements they've built into the Cyberpunk 2077 open world of Night City.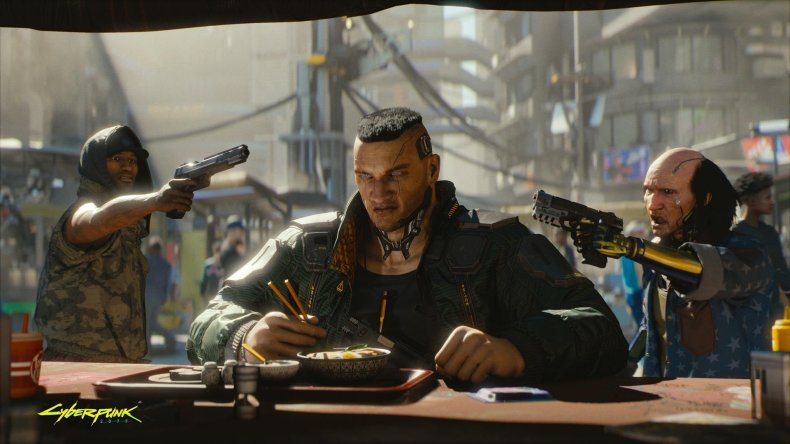 "I assume you mean the story, the dialogue, the quests and so on. Yes, we are very happy, actually," he responded. "We do believe they shine so much that we don't want to bring them out with technical glitches—so these are the ones we want to work on."
The developer further confirmed that this latest announced delay will be the last, assuring investors that Cyberpunk 2077 will hit its newly announced September release date.
"Yeah, we pretty much know where we stand and which aspects of the game still require work, and we are confident that the game will be out in September," Nowakowski said, in response to a question about whether or not the new Cyberpunk release date is set in stone.
Kiciński admitted hitting the new release date will still involve some crunch time for CD Projekt employees. "We try to limit crunch as much as possible, but it is the final stage," Kiciński said on the controversial subject. "We try to be reasonable in this regard, but yes. Unfortunately."
While Cyberpunk 2077 will be a single-player RPG, a separate multiplayer release is expected in 2022. Currently codenamed Cyberpunk Multiplayer, the game isn't a multiplayer mode for Cyberpunk 2077, but an entirely separate entity.
"In terms of multiplayer, one thing we need to make clear is that the triple-A release we're working on in parallel with CP2077 is Cyberpunk Multiplayer," Nowakowski said. "Given the expected release of Cyberpunk 2077 in September and the series of events which we expect to occur after that date, 2021 appears unlikely as the release date for Cyberpunk Multiplayer."
"The release date of Cyberpunk Multiplayer will probably move beyond 2021," Kiciński suggested.
Little else has been announced about Cyberpunk Multiplayer, so it's as yet unclear whether the game will be set in the Night City world of 2022, or have a completely different setting inspired by the Cyberpunk tabletop role-playing game.
Cyberpunk 2077 will be out for PlayStation 4, Xbox One and PC. Nowakowski said CD Projekt is "looking at the next generation of consoles," but don't yet have anything to announce regarding possible ports of Cyberpunk 2077 to PlayStation 5 or Xbox.