'Cyberpunk 2077' E3 Demo Was 'Fake' and Bugs Ignored, Developers Say
Cyberpunk 2077 has endured one of the rockiest launches in recent games industry history, as gamers and investors alike continue to hurl disapproval at developers CD Projekt RED for underdelivering on a product once believed to be a shoo-in for 2020's game of the year. In a new report from Bloomberg, video game reporter Jason Schreier interviewed 20 current and former developers to find out just how troubled the game's creative process was. To make a long story short, many of the anecdotes gamers had assumed after playing the finished product were essentially proven correct.
While much of the article highlights details those following the Cyberpunk saga closely probably know, one of the fresher details noted in the story is that the project fell victim to complexities in development and management changes alike. On the creative front, Cyberpunk was crafted alongside its own unique software engine, leveraging features that CDPR had never mastered before. Coming fresh off The Witcher 3, a third-person fantasy title, the team would be tasked with making a first-person sci-fi universe.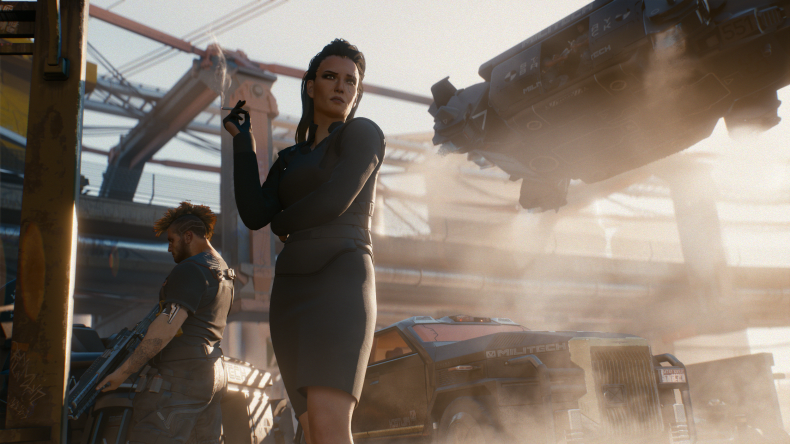 In the piece, one developer described this unfamiliarity as "trying to drive a train while the tracks are being laid in front of you at the same time." Speaking on the record, former CDPR audio programmer Adrian Jakubiak said the company had a "we'll figure it out along the way" attitude throughout most of the project. With this challenge laid ahead of them, matters worsened in late 2016 when Adam Badowski took on the role of director. Badowski's arrival reportedly led to massive gameplay and narrative overhauls, including the confirmed switch to a first-person view.
As former creatives on The Witcher 3 continued to disagree with these sudden changes, publishers took a great interest in making the product a marvel to the outside world. So, when it came time for E3 2018, the studio showed a demo to press that was "almost entirely fake" according to Bloomberg's sources. Since its code and features were so far from final, many of the elements shown in that demo, such as car ambushes, never came to fruition in the final product.
Knowing how much work was left to be done, crunch continued for a team that was largely described as understaffed, and the powers that be pushed forward in hopes that the game would be available before the launch of Sony's PS5 and Microsoft's Xbox Series X|S. Taking cue from popular titles like Grand Theft Auto V, the hope was that, if the game was ready early enough, consumers would double dip between the current-gen and next-gen versions of the game.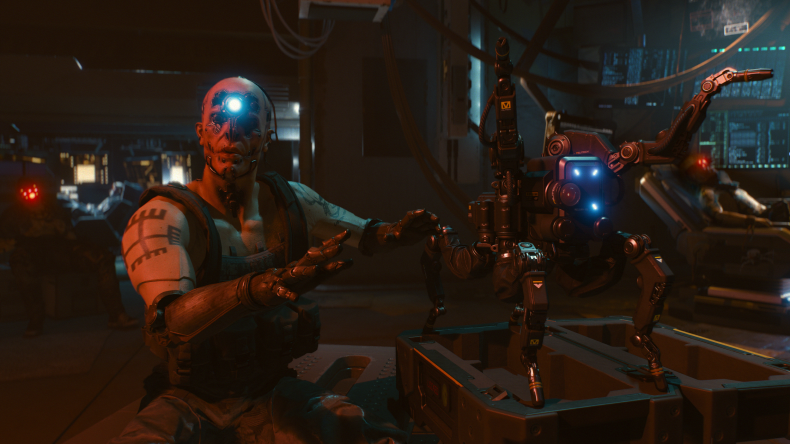 It's at this time the issues with Cyberpunk 2077's PS4 and Xbox One versions grew most apparent. "Some engineers realized that Cyberpunk was too complex of a game to run well on the seven-year-old consoles, with its city full of bustling crowds and hulking buildings," the report reads. "Management dismissed their concerns, however, citing their success in pulling off The Witcher 3." Development during the pandemic caused further disconnect, as most developers were playing builds of the game on their home PCs instead of console devkits. External testing highlighted the issues, but because CDPR hadn't witnessed the bugs themselves, the pleas mostly fell on deaf ears. By the time the game's December launch was approaching, sources suggest "everyone at the studio knew the game was in rough shape and needed more time." The version that ultimately released December 10 exhibited attempts to fix everything its developers could.
For those who've played or paid attention to Cyberpunk 2077 or the games industry at large, many of these anecdotes shouldn't be too surprising. In fact, the tale of Cyberpunk sounds strikingly similar to a 2019 expose on BioWare's Anthem that Schreier published for Koataku. During that equally troubled development, creators repeatedly referred to the "BioWare magic" that allowed the studio to previously find success with the Mass Effect trilogy and Dragon Age: Inquisition despite workplace turmoil. It was a case where executives were so attached to their last product that they couldn't see the shortcomings in what lay ahead.
For its part, CD Projekt RED declined to comment on the source report. However, the studio released a lengthy blog post and video on Wednesday, stressing its commitment to quality and improving the game on all platforms. There are major updates due to arrive in January and February, with true-next-gen versions of the game now expected to release in late 2021.
Cyberpunk 2077 is available now on PC, Xbox One, PS4 and Stadia.
Are you surprised that the Cyberpunk 2077 E3 demo was "fake?" Should publishers learn a lesson from this story when releasing their next triple-A game? Tell us in the comments section!