'Cyberpunk 2077' First-Person Rumors Answered Back in 2013
Despite years of development, not much concrete information is available for Cyberpunk 2077. The latest rumor, which comes by way of GamePressure, claims the upcoming RPG from CD Projekt RED will be a first-person game. But that information has been known for years already.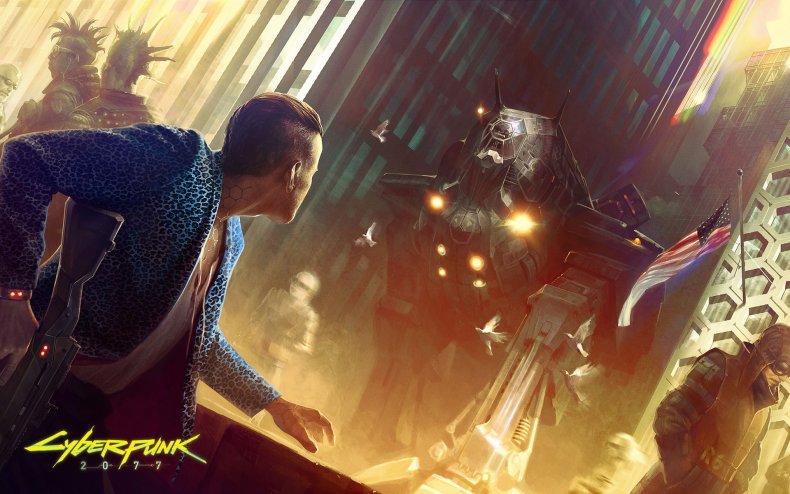 The article from GamePressure cited an unnamed inside source as the foundation for this information. GamePressure said that even though Cyberpunk 2077 will be played in a first-person perspective, the gameplay will be more similar to a proper RPG than a shooter like Call of Duty.
Even if the inside source is correct, Cyberpunk 2077 in first person has been talked about for years.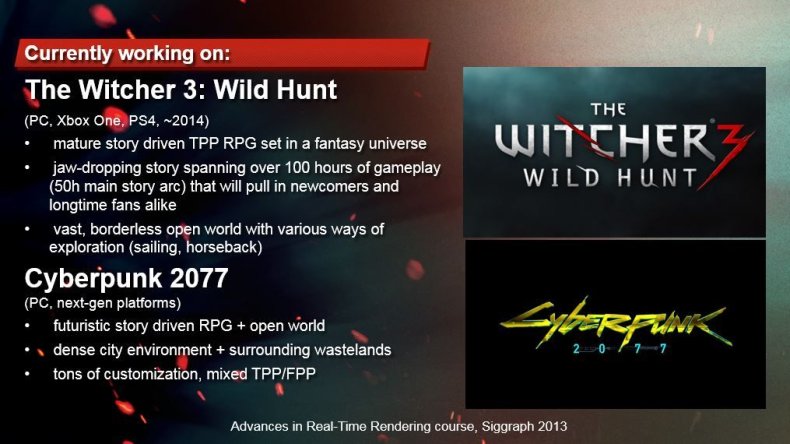 Looking back at a presentation CD Projekt RED developers gave at SIGGRAPH 2013, the developers revealed Cyberpunk 2077 would feature a mix of both third-person perspective and first-person perspective gameplay. It wasn't mentioned if that would be something players could switch between, similar to Skyrim or Fallout 4, or if certain aspects of gameplay would be assigned one perspective over the other. It also wasn't mentioned by the source if Cyberpunk 2077 was originally going to feature both perspectives but third person was dropped in favor of a full first-person experience. The full presentation can be downloaded and viewed here. (The link automatically downloads the PowerPoint presentation.)
GamePressure also shared new details about a setting players would be taken to while playing Cyberpunk 2077. The inside source said the CD Projekt RED Cracow studio was working on a fragment of the game set on the moon. Additionally, GamePressure claimed a Titanfall-style wall-running mechanic would be included. That all sounds pretty cool, but no other details were revealed.
When should we expect to hear more about Cyberpunk 2077? If there's any good opportunity coming up, it's this year's E3. GamePressure claimed there would be a new gameplay trailer debuting at this year's show in June, plus a closed showcase available to journalists. That lines up with the official Cyberpunk 2077 Twitter account teasing earlier this year that something was coming.
So what do you think: Would you rather play Cyberpunk 2077 in a first-person or third-person perspective? Do you want more concrete information from CD Projekt RED? Let us know your thoughts in the comments section below.