'Cyberpunk 2077' Leaks Are Making the Rounds Online Ahead of Game's December Release
Cyberpunk 2077 is one of the most anticipated games of 2020, but it seems like some gamers have the RPG ahead of its official December release date.
Over the weekend, the Internet was surprised to see that retail versions of Cyberpunk 2077 have already been sold, as some gamers have begun posting the box and even the discs of the game.
One post on the official Cyberpunk 2077 subreddit features a photo of the game's case with the title, "We're almost there boys. I actually had the game in my hands." The original poster went on to describe the packaging in the comments, stating that it's "heavy" and that there are goodies inside the case.
While commenters told the OP to take a copy for themselves, they didn't want to take the risk. This seems to suggest that the poster works at a retailer and they have already received a shipment of Cyberpunk 2077.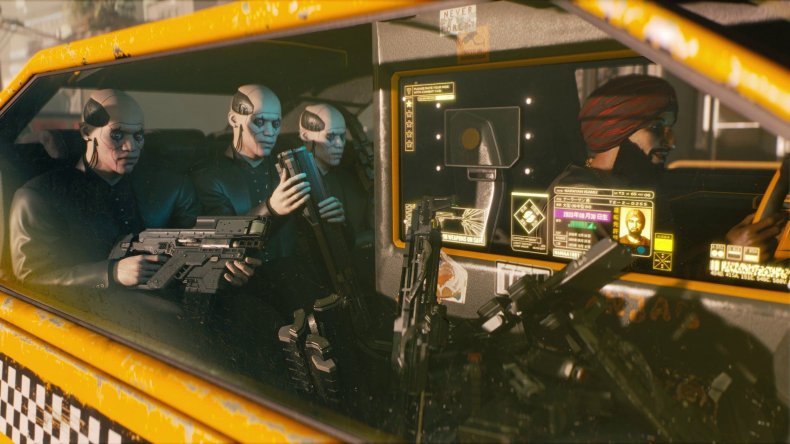 Others weren't as noble as that Redditor, though. Streams of Cyberpunk 2077 began appearing online over the weekend, including on Twitch. PC Gamer reported that one particular streamer was able to stream the RPG for 20 minutes, with the gameplay being archived and passed around on various forums before their gameplay was erased by CD Projekt Red.
We won't spoil anything from the Cyberpunk 2077 leak, but we suggest being vigilant when perusing YouTube or Twitch until the game is released. We especially suggest avoiding forums such as Reddit and Resetera if you still want to jump into the game without knowing anything about it.
Unfortunately, this leak is the latest uphill battle for the Cyberpunk 2077 team. Just 10 days ago, the achievements for Cyberpunk 2077 leaked from GOG Galaxy, a digital distribution platform for video games and film.
CD Projekt Red's global community manager Marcin Momot commented on the leak via their Twitter account, saying, "Fortunately, hidden achievements remained hidden so there shouldn't be any heavy story spoilers out there. Still, there are some that we'd been hoping would remain private until the release."
Before the achievements leak, Cyberpunk 2077 made news when its release was delayed for a third time, pushing it to the—currently secure—December 10 drop date.
Just a month before that release date change, the developers were under fire after a Bloomberg report stated that CD Projekt Red was mandating six-day work weeks for its employees in the weeks leading up to Cyberpunk 2077's now-abandoned November launch. This was after a 2019 promise from Marcin Iwinski, one of the board members on the Polish video game developer, to avoid crunch.
Cyberpunk 2077 is scheduled to release December 10 for PS4, PS5, Xbox One, Xbox Series X and PC.
What are you doing to avoid Cyberpunk 2077 leaks? Let us know in the comments section.