'Cyberpunk 2077' PS4 Players Say They're Having Difficulty Getting Refunds From Sony
It's been just a couple of days since CD Projekt Red apologized to fans about the launch of Cyberpunk 2077 and offered refunds for the game on last-gen consoles, but players are finding out that it's harder to get their money back than they anticipated.
On Monday, CD Projekt Red issued a lengthy statement about the state of Cyberpunk 2077 on PS4 and Xbox One. First, the studio apologized for not showing the game on last-gen consoles to help fans make an informed decision about whether or not to purchase the game. Gamers no doubt would have liked to know ahead of time that the PS4 and Xbox One versions of Cyberpunk 2077 are plagued with bugs, as well as frame rate and visual issues.
Then, CD Projekt Red laid out in its statement how gamers can get refunds if they purchased Cyberpunk 2077 physically or digitally. The statement made it seem as if it would be relatively easy to get a refund from Sony or Microsoft through their respective policies, but that doesn't seem to be the case when it comes to PlayStation.
Reports of gamers being denied refunds from Sony have started to surface online, with several saying that Sony reps have told them they're ineligible for a refund.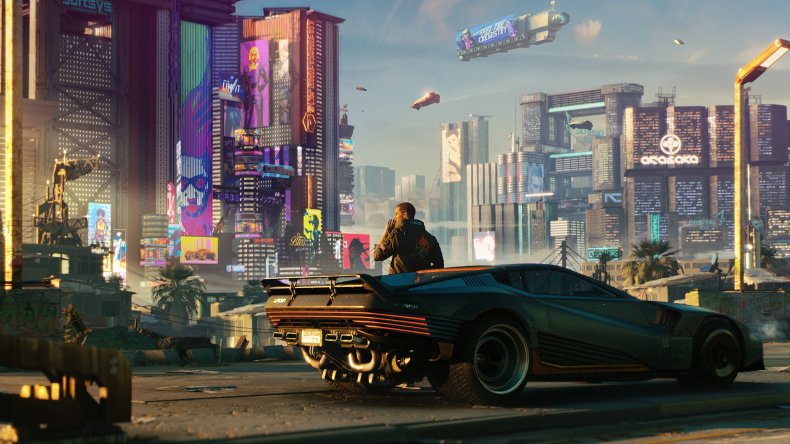 The official PlayStation refund policy states, "After purchasing this type of content through PlayStation Store, you have 14 days from purchase to request a refund. If you have started to download or stream the purchased content you will not be eligible for a refund unless the content is faulty."
Cyberpunk 2077 was released on December 10, so it's been less than 14 days, but gamers are being told that their copy of the game is not "faulty" because CD Projekt Red has two patches coming in January and February that will fix the game.
Vice's Patrick Klepek recently reported on several gamers' attempts—as well as his own—at receiving a refund from Sony, and posted about it on Twitter. The accounts are... not good.
Microsoft's refund policy also has the same 14-day mandate that Sony has, but there doesn't seem to be as many problems with that process as PS4 owners are having.
Newsweek has reached out to CD Projekt Red for an update on the refund policy. It should be noted that the studio declined to comment when Vice reached out.
With Sony not really granting refunds despite CD Projekt Red telling gamers that that's a viable option, some people have resorted to emailing the studio through a special address that it provided in its apology on Monday.
"For boxed versions, please first try to get a refund at the store where you bought the game," CD Projekt Red's statement read. "Should this not be possible, please contact us at helpmerefund@cdprojektred.com and we will do our best to help you."
Gamers who have reached out have begun receiving a response, but it seems that even CD Projekt Red doesn't have an answer for the PS4 kerfuffle, as the studio is reportedly asking players to "please wait for us to get back to you."
The studio stated that it can be reached on that email until December 21, but with that and the 14-day refund deadline of December 24, players are scrambling to find a way to get their money back or they're just waiting and hoping that the upcoming updates will make Cyberpunk 2077 actually playable.
Have you tried to get a Cyberpunk 2077 refund from the PlayStation Store? Let us know how it went for you in the comments section.