'Cyberpunk 2077': How to Get a Refund on PS4 as Sony Removes Game from PlayStation Store
Sony is removing Cyberpunk 2077 from the PlayStation Store and offering refunds to customers who bought the game for PS4 following glitches and problems with crashing on the base PS4 and Xbox One consoles.
Gamers who have been playing Cyberpunk 2077 since its release just over a fortnight ago have reported a number of bugs and errors that majorly affected the overall experience of the game.
PlayStation is well aware of the issues with Cyberpunk 2077 and how the game has been received, and in an unprecedented move, has decided to remove the game from the store.
In a statement posted on the PlayStation website, Sony said: "SIE strives to ensure a high level of customer satisfaction, therefore we will begin to offer a full refund for all gamers who have purchased Cyberpunk 2077 via PlayStation Store. SIE will also be removing Cyberpunk 2077 from PlayStation Store until further notice.
"Once we have confirmed that you purchased Cyberpunk 2077 via PlayStation Store, we will begin processing your refund. Please note that completion of the refund may vary based on your payment method and financial institution."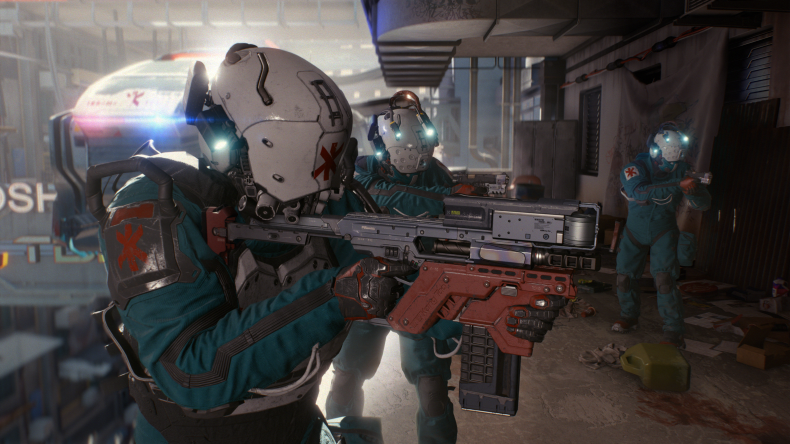 The Cyberpunk team responded early on Friday morning said on Twitter that all purchased digital and physical copies of the game will continue to be supported and updated as they continue to improve gamer experience and said: "We are working hard to bring Cyberpunk 2077 back to PlayStation Store as soon as possible."
However, the Cyberpunk team may have anticipated the move from Sony earlier in the week. On Monday, the team behind Cyberpunk apologized for not showing the game on base last-gen consoles before it was released and said it should have made sure the game played better on PlayStation 4 and Xbox One.
Two large patches will be released in January and February which should fix the most prominent problems, but on Monday, the Cyberpunk 2077 team offered refunds to gamers who were unhappy with the game in its current condition.
How to get a refund for Cyberpunk 2077 on PS4?
Anyone who bought Cyberpunk 2077 for the PS4, or on PS5 via backward compatibility, from the PlayStation Store can claim a refund. To get a refund for Cyberpunk 2077, head to the Cyberpunk refund page on PlayStation.com and sign-in.
PlayStation said that some users are having issues with the form, but said that it is working to "get it up and running as soon as possible," so check back later if you are experiencing problems.
Can you still play Cyberpunk 2077 on PS4?
If you choose to refund Cyberpunk 2077, it will be removed from your PlayStation account. However, if you choose not to get a refund, you will still be able to play Cyberpunk 2077, despite it being removed from the PlayStation Store.
While Cyberpunk 2077 has been removed from the PlayStation Store, physical copies of the game can still be purchased at brick and mortar stores and online.