'Cyberpunk 2077' Offering Refunds for PS4, Xbox One Versions of the Game
Cyberpunk 2077 was one of 2020's most anticipated video games, but its launch has been met with criticism after a particularly rocky start, especially on last-gen consoles. Now, in a pretty remarkable move, CD Projekt Red is offering refunds.
When CD Projekt Red's latest open-world RPG released on December 10 for last-gen, next-gen (via backwards compatibility), PC and Google Stadia, there was a stark contrast between the various platforms' performance and look—particularly on the PS4 and Xbox One.
Monday morning, the Warsaw-based game developer released a statement on its social media platforms apologizing for the problems that plague the last-gen versions of Cyberpunk 2077, which include bugs, frame-rate and visual issues.
"First of all, we would like to start by apologizing to you for not showing the game on base last-gen consoles before it premiered and, in consequence, not allowing you to make a more informed decision about your purchase," the statement, signed by the brass at CD Projekt Red, reads.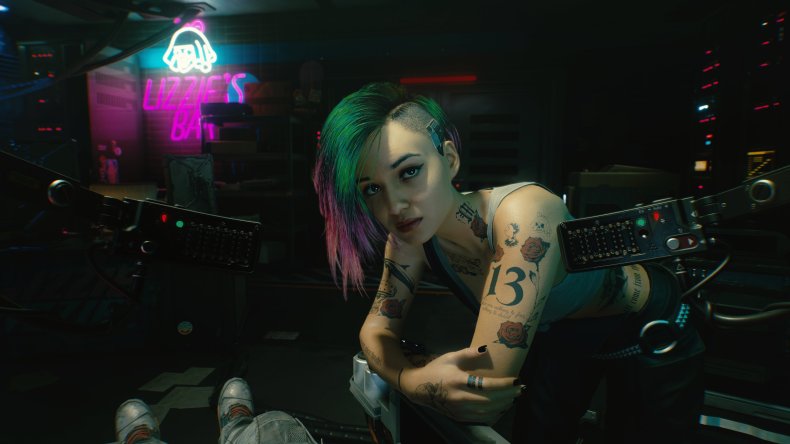 Last week, CD Projekt Red pushed out a brand new update—version 1.04—that fixed bugs and stabilized some performance issues on PS4, Xbox One and PC.
"We will fix bugs and crashes, and improve the overall experience," the Monday statement from CD Projekt Red continues. "The first round of updates has just been released and the next one is coming in the next seven days."
CD Projekt Red added that it plans to continue updating the last-gen versions of Cyberpunk 2077. The studio revealed that after the holidays it will share two big patches that are in the works. The first will be released in January, and the second is slated for February. These two patches should fix the "most prominent" problems gamers are facing on last-gen consoles.
And finally, CD Projekt Red announced that it is offering refunds to gamers who are unhappy with the last-gen versions of Cyberpunk 2077. While they ask that gamers give them a chance to fix the game, they can opt for a refund.
Gamers can get a refund from Sony or Microsoft, through those companies' respective stores, if they purchased the game digitally. If you bought physical versions of Cyberpunk 2077, CD Projekt Red asks that you get the refund through your retailer first; if that's not possible, the studio is asking that you send an email to helpmerefund@cdprojektred.com for help.
This edict comes after gamers reported over the weekend that they began receiving refunds from Sony even after playing the digital copy for over two hours. Now, it seems that a refund can be attained even easier, with CD Projekt Red's help.
Cyberpunk 2077 is available now for PS4, Xbox One, PC and Google Stadia.
What do you think of CD Projekt Red offering refunds? Have you experienced these bugs on PS4 and Xbox One? Let us know in the comments section.