'Cyberpunk 2077' Release Date: Late 2019 Window Revealed
Cyberpunk 2077 is one of the most anticipated upcoming games for any platform, and the first major title from developer CD Projekt RED after the release of the critical and commercial success that is The Witcher 3. While we don't know exactly when Cyberpunk 2077 will hit stores, we may know a rough release window.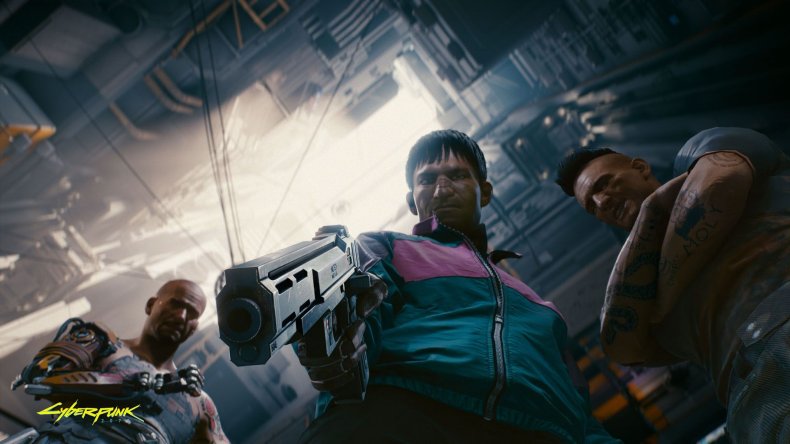 This information comes from the Polish website Stockwatch.pl, which reports on Polish companies and their stock prices. A recent report was released detailing CD Projekt RED, and gives a look into the near future for the company.
The important paragraph of the report talks about Cyberpunk 2077 and how it will compare to Red Dead Redemption 2's sales from this year. The paragraph is as follows (with translation courtesy of reddit user dr4kun):
"Cyberpunk 2077 vs RDR2: We're keeping to the estimation of a debut in Q4 of 2019, with sales of 19 million copies in Q4 alone, and income of 1.9 billion PLN (about 525 million USD). During a conference call, the Board has confirmed that quality remains the absolute highest priority for CD Projekt, and Cyberpunk 2077 will be no less elaborate and polished than RDR2. For comparison, the sales of RDR2 (gross) was 725 million USD within the first three days after it shipped, 15 million copies within the first eight days, and 17 million copies within the first twelve days (data from Take Two). The game was released only on PS4 and Xbox One consoles. With that in mind, our forecasts for CP2077 seem very reserved - remember the game will be simultaneously both on the consoles [PS4 and XBO] and PC. We also believe that the world of Cyberpunk / sci-fi should be more popular among gamers than the Wild West."
So what does this all mean? We can expect to see Cyberpunk 2077 towards the end of 2019. Q4 traditionally means October to December, which makes sense. Bigger games traditionally release towards the end of the year. This year is no exception: the pre-holiday period saw the debuts of Red Dead Redemption 2, Call of Duty Black Ops 4, Fallout 76 and more major titles.
A proper release date announcement is likely to happen before or during summer of 2019. Unless CD Projekt RED announces it early, expect to see the full release date revealed at next year's E3 in June.
So what do you think? Are you excited to see Cyberpunk 2077 in action? What other games are you looking forward to in 2019? Let us know your thoughts in the comments section below.