'Cyberpunk 2077' Reviews May Be Limited on Release Day As Codes Arrive Late
Cyberpunk 2077 is not only one of 2020's most anticipated video game releases, it's also the last high-profile game launch of the calendar year. Given these factors and multiple delays, gamers everywhere are more than a little curious to know just how generation-defining this massive game intends to be. But, those looking for complete reviews on launch day may want to manage their expectations.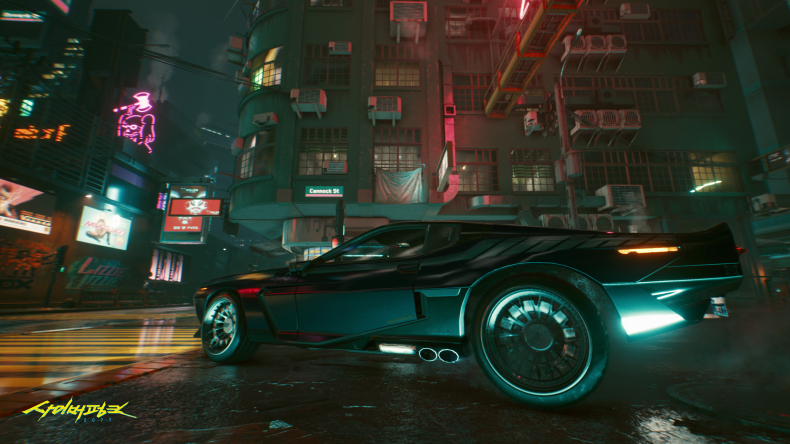 With only days to go until Cyberpunk's December 10 release date, it appears many medium-size and small outlets have yet to receive review copies of the game, while larger more mainstream publications were only recently offered press access. This speculation began courtesy of a tweet from gaming news creator and PR man Ryan Brown, who tweeted Friday afternoon that "press still do not have review copies of Cyberpunk 2077, a game that launches next week and touts itself as being 100+ hours. Perhaps do not expect reviews for launch." Brown later added that a few outlets had been offered access but said "a lot of major outlets are still waiting, though, which is...odd!"
This summary of the situation appeared to be correct through our own cursory investigation of the subject as well. On the December 3 edition of Kinda Funny Games Daily, host Greg Miller commented "A lot of people have been like 'he's hiding Cyberpunk.' This is not that. If we were hiding our trophies for a review I wouldn't even bring this up." While joking, it implies Kinda Funny had not received a code for Cyberpunk at the time that video was recorded. Things were different for CNET Editor Jeff Bakalar, however, who seemingly let something slip on the most recent episode of The Giant Beastcast. "I'm playing the game and doing that. The big one, the big daddy one, the big mommy and daddy one. Playing Cyberpunk," Bakalar teased. Acknowledging Bakalar may have just accidentally broken embargo, host Vinny Caravella said "I don't know what you're talking about." In short, it would appear there is indeed a divide over which publications do and do not have early copies of Cyberpunk 2077.
To make matters more interesting, Resetera user Zips reportedly received an email from CD Projekt RED public relations suggesting "I'd like to clarify that we haven't sent any review keys out yet. We expect to have updates on that front next week and no sooner." It was also added that those expecting keys on launch day may need to make alternate plans. In short, it sounds like the review process for Cyberpunk 2077 has been a bit of a mess thus far. Even if some press outlets have received review copies over the past few days, one has to wonder if they'd be able to render a verdict on a campaign that's dozens of hours long with multiple character paths. With this fact in mind, we imagine there won't be much in the way of definitive review coverage on launch day. Larger outlets like IGN and CNET may have something prepared, but smaller sites might be experiencing it alongside the public.
While not always a harbinger of bad things to come, a common sentiment around the games industry is that late code arrivals or review embargos may be a sign that a game's creators have something to hide. This is an especially curious case given that all indications seem to suggest Cyberpunk 2077 will be coming in very hot just in time for launch. When the game is finally available, players will need to download a patch that is said to be as big as 43.5GB on Xbox One. For reference, Cyberpunk's standard install size is expected to be around 70GB. Preparation of that launch day patch is at least one of the reasons the title was delayed to its current launch date of December 10.
Should Cyberpunk fans be worried that this game won't live up to its immense hype? Not necessarily. Even though it sounds like the final version of the game will be worked on right up to its release date, the threshold for what CDPR sees as a finished product might just be exceptionally high. With this in mind, it makes sense the developer might be cautious about offering review copies. Developers may only feel comfortable offering them to the highest of high-profile clients. That could be a sign of a messy game, but the only sure thing is that some of your favorite content creators may not have much in the way of early impressions at launch.
Cyberpunk is available December 10 on Xbox Series X|S, Xbox One, PS5, PS4, PC and Stadia.
What do you expect from the review scores of Cyberpunk 2077? Should gamers be worried that codes are arriving late? Tell us in the comments section!