'Cyberpunk 2077' Sales Pass 13 Million Despite Refunds and Console Controversy
Cyberpunk 2077 has, in many ways, become the target of nearly universal flogging from mainstream games critics and players alike. Yet, despite controversies surrounding poor performance, refund management and even potential lawsuits, the December release managed to fly off digital and physical store shelves. In a report published Tuesday afternoon, the game's developers at CD Projekt RED announced massive sales milestones for the title.
"Based on reports obtained from digital distribution platforms and data collected from physical distributors, [CDPR] estimates that by December 20 inclusive gamers have purchased over 13 million copies of Cyberpunk 2077," the brief announcement reads.
In other words, despite the intense and continued backlash against the project in the days after its December 9 global launch, mainstream interest in the title seems to have prevailed. This number tracks well against the estimated 8 million pre-orders for Cyberpunk 2077 just as the launch period began.
It's also worth noting that this 13 million sales figure also takes into account those who have chosen to participate in any number of potential refund offers from Sony, Microsoft, GameStop, Best Buy and others. The consumers included in this stat would appear to be those satisfied enough with the product to keep it in their collection. And it's largely profit as well, as CD Projekt recently told investors that pre-orders alone had offered up enough revenue to recoup the game's extensive development cost.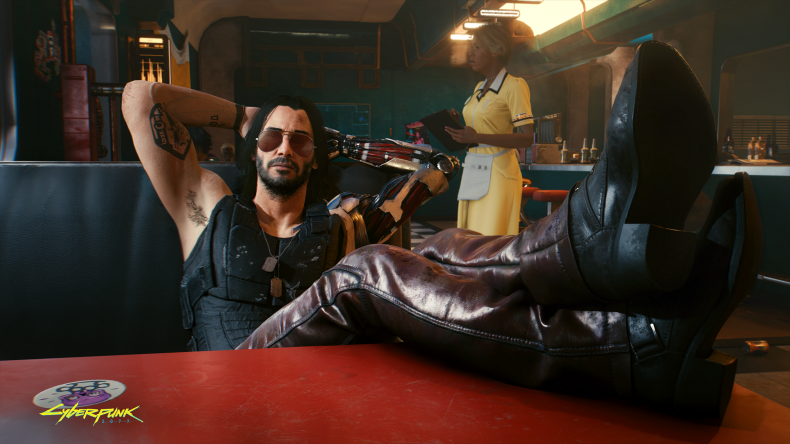 This message of confidence arrives in the days following an extremely rocky debut for Cyberpunk 2077. While the title's highly controlled PC review cycle bore an impressive Metacritic score hovering around 90, it's been the game's console versions that continue to draw ire from pundits and players. Many of the core game functions exist on versions for last-gen consoles like PS4 and Xbox One, but the performance of those versions left plenty to be desired.
Bugs, glitches, extreme texture pop-in and slowdown have made the console versions of Cyberpunk borderline unplayable for many. Despite IGN honoring the PC version of Cyberpunk 2077 with a review score of nine out of 10, the same outlet gave the console version a four, saying "the PlayStation 4 and Xbox One versions are simply not in an acceptable state, and it makes me sad to think that so many people are having their first Cyberpunk 2077 experience ruined this way."
The experts at Digital Foundry agreed, with their analysis suggesting that Cyberpunk on PS4 and Xbox One performed at framerates hovering in the 15s. For reference, an acceptable gameplay experience is generally a steady 30 FPS or higher.
These issues prompted CD Projekt RED to issue multiple infamous notices of apology, advising those dissatisfied with Cyberpunk on any platform to request a refund from their place of purchase.
This prompted Sony to issue blanket refunds for the game, while at the same time removing it completely from the PlaySation Store. Microsoft widened its refund policy on Xbox, but the game is still available for sale.
As company stocks dropped as much as 29 percent, with potential class action lawsuits looming from disgruntled investors, these new sales figures largely serve as a measure to stabilize a company attempting to recover from clear and obvious turmoil.
And these numbers are, indeed, impressive but not quite industry defining. For reference's sake, VGChartz reported in 2013 that Rockstar Games' Grand Theft Auto V sold 11 million units on its first day alone on PS3 and Xbox 360. More comparatively, Red Dead Redemption II sold 15 million copies in its first eight days on the market. With that in mind, despite its hurdles, Cyberpunk 2077 still earns its seat at the table amongst some of the most lucrative and high-profile franchise launches in recent memory.
Cyberpunk 2077 is available now on PC, Xbox One and PS4.
What are your thoughts on these Cyberpunk 2077 sales figures? Were you expecting a bigger impact from the refunds and controversy? Tell us in the comments section!