Cyclist Groups Call for Better Protection After Keir Starmer Bike Crash
A cyclist group has called for better protection for cyclists following a collision between Labour Party leader Sir Keir Starmer and a cyclist that left the latter requiring hospital treatment.
Starmer is reported to have collided with the cyclist while driving an SUV in Kentish Town, north London, on Sunday afternoon. The Labour Party leader stayed at the scene until an ambulance arrived and also reported the incident to the police later on the same day.
Sustrans, a U.K. walking and cycling charity, told Newsweek that its own research had shown the need for protective cycleways. Rachel White, head of policy and public affairs at Sustrans said: "What will really make most people cycling feel safer, is protective cycleways, so you're not coming into contact with the SUVs or buses to start with that's particularly relevant when it comes to getting different people cycling, like women and older people for example.
"We know from Bike Life research (a report into cycling), which covers 14 cities across the U.K., that 77 percent of the people we asked wanted protected cycle tracks that are physically separate from vehicles and that's the best way you're going to tackle this."
White also called for greater support for local authorities to help build safer travel routes and for more people to get involved with the open consultation on the Highways Code, which closes today, to lobby for safer spaces for walking, cycling and horse riding.
She said: "The U.K. government needs to continue to support local authorities and to continue to provide funding for cycling infrastructure, walking infrastructure and also to really get as much support as possible for changes to the highway code."
A spokesman for the Labour party confirmed Starmer had been involved in a collision. They said: "Keir was involved in a minor road traffic accident on Sunday. He spoke to a British Transport Police officer who attended the scene and swapped details with the officer and the other individual involved. Since the incident, Keir has also been in touch with the other individual involved."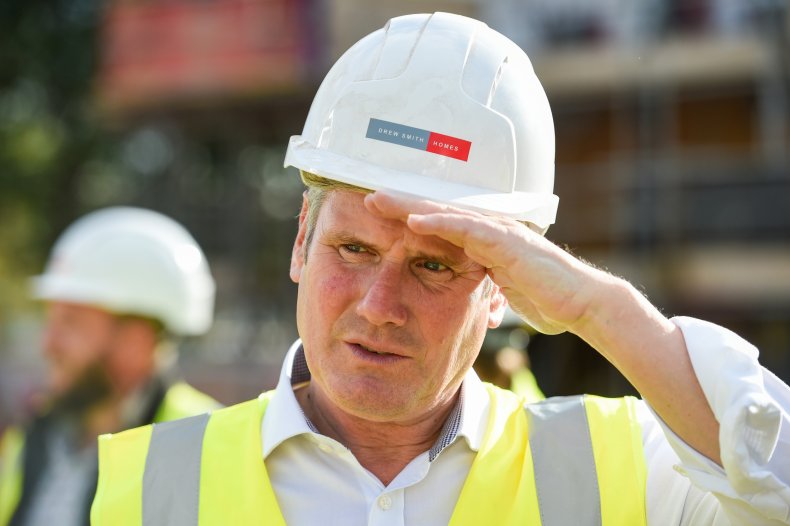 The Metropolitan Police Service confirmed that a collision had taken place between a cyclist and a car, however refused to confirm Starmer's involvement.
A statement from the force said: "Police were alerted by LAS (London Ambulance Service) at around 12.20hrs on Sunday 25 October to a report of a road traffic collision between a cyclist and car in Grafton Road, NW5. The driver of the car had stopped at the scene and exchanged details with the cyclist but had left before officers arrived.
"The male cyclist received a minor injury to his arm and was taken to hospital by LAS as a precaution. Officers later attempted to contact the driver of the car and left a message advising him to report the matter to police.
"The driver of the car subsequently attended a north London police station. He was not arrested or interviewed under caution. An investigation into the collision is ongoing by officers from the roads and transport policing command."