Cyclist Sets Record 'Drawing' Mustached Man With GPS in Honor of 'Movember'
A man from Gloucestershire, England, dubbed the "Pedalling Picasso," set a Guinness World Record by drawing a portrait of a mustached man using Strava, an exercise route-tracking app.
Anthony Hoyte cycled more than 66 miles to create the portrait and achieved the record for the largest continuous GPS drawing by bicycle in 12 hours. He is known for his pieces of art via the app and previously "drew" a family of ducks, portraits and a snowman.
The Evening Standard reported that Hoyte's latest creation was done in honor of "Movember," a time meant to raise awareness about men's health. According to the official Movember website, the movement looks to address such issues as suicide, prostate cancer and testicular cancer.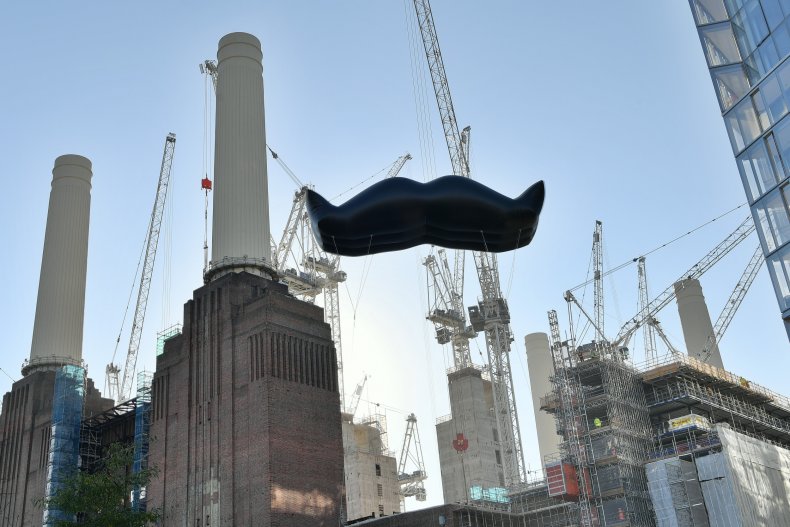 Activists within the movement work on projects around the world to spread awareness. Those who participate in Movember begin the month of November clean-shaven and do not shave.
The mustached portrait, appropriately named "Mr. Movember," is "all about challenging the stigma around mental health," Hoyte said, per The Evening Standard.
He aimed to raise £3,925, which is equivalent to the number of men who committed suicide in 2020 in England and Wales. Those fatalities made up approximately three-quarters of the total number of registered suicide deaths that year, per information compiled by the United Kingdom's Office for National Statistics.
"I've had a few struggles with my own mental health over the years, and as a typical bloke, I don't find it easy opening up," Hoyte told the British newspaper.
By studying paper and online maps, the cyclist could piece together shapes and plan out his route. He told Guinness that the process is similar to finding images in clouds.
"I knew I was trying to find a face, and two things jumped out at me: Park Lane for the nose, and the curve of the Thames for the neckline," Hoyte said.
From there, he cross-checked the route with Google to ensure he'd be able to use the roads and that they were not closed. He explained that he'd run into some instances where he had to go back to the drawing board and find a new route to take to accomplish his GPS drawing. Those obstacles, however, are part of the process.
"There's always the potential for things to go wrong, and I get a great sense of satisfaction when the image appears as planned," Hoyte said.
Newsweek reached out to Hoyte for further comment.