Cyclist Who Allegedly Shot Dead George H.W. Bush's Heart Doctor Wore 'fully Loaded' Backpack
A cyclist accused of shooting former president George H.W. Bush's cardiologist dead was wearing a fully loaded backpack, new video footage released by police on Monday revealed.
In surveillance video shot from a Metro Lift bus moments before the killing at 9 a.m. last Friday, the vehicle passes cardiologist Dr. Mark Hausknecht first and then the suspect traveling behind him.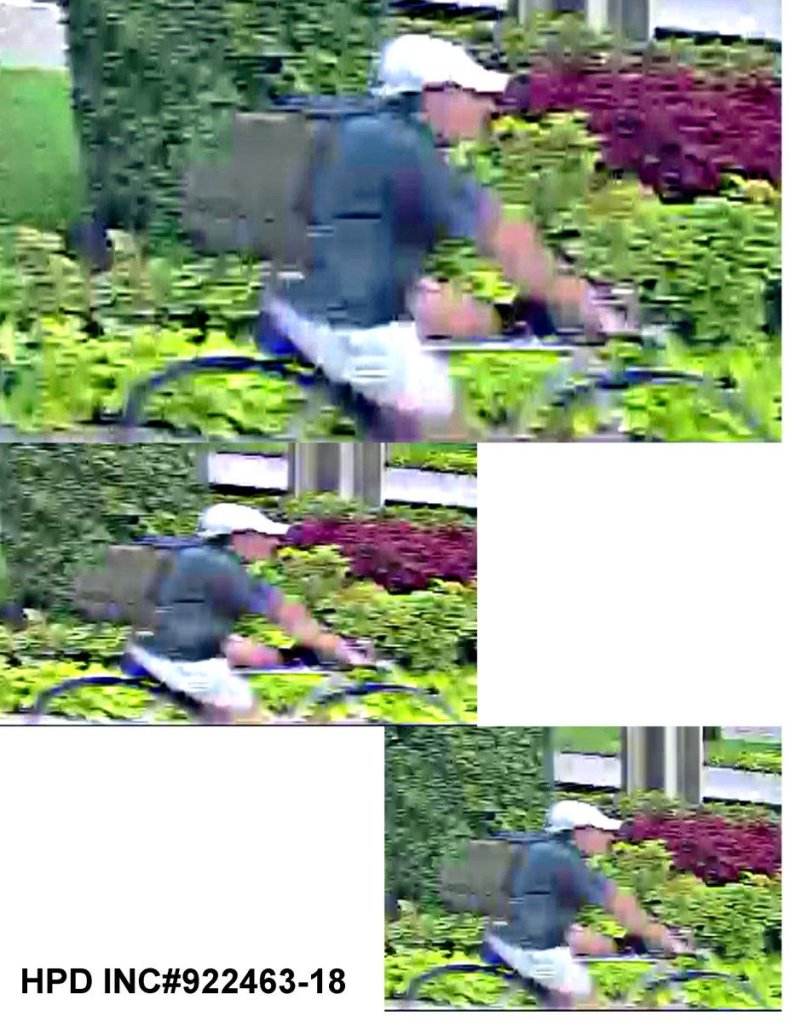 "Suspect is now described as wearing a blue, short sleeved polo shirt (not a gray warm-up suit), a khaki ball cap and khaki shorts. He has a large, fully-loaded, olive green backpack," police said in a tweet that included screen grabs of the video.
Hausknecht was shot twice on Friday near the Texas Medical Center while cycling to work. The suspect passed the doctor on his bike, turned and fired the fatal shots, Houston Police Assistant Chief Troy Finner told reporters Saturday.
Hausknecht was taken to a hospital, where he died from his injuries.
Police on Sunday released a police sketch of the suspect, who is described as a white or Hispanic man in his 30s.
In a statement, Bush paid tribute to the doctor, who had treated him for a heart illness in 2000 and who stood beside the former president at a press conference where he gave a statement on his health.
"Mark was a fantastic cardiologist and a good man. I will always be grateful for his exceptional, compassionate care. His family is in our prayers," Bush said.
The late doctor's wife, Dr. Georgia Hsieh, an emergency medicine physician, criticized America's gun laws in a statement Sunday. "After spending his adult life saving and prolonging the lives of others, my talented husband, Dr. Mark Hausknecht, had his life prematurely ended," Hsieh said in a statement obtained by the Houston Chronicle.
"'Senseless' has become a trite adjective to describe these tragedies, but what IS senseless is the misguided notion that any society with more guns is a safer society. When students cannot go to school without fear, and teachers need to arm themselves, what has this country come to?" she asked.