Cyclone Debbie Update: 'Monster' Storm Could Reach Category Five Before Striking Queensland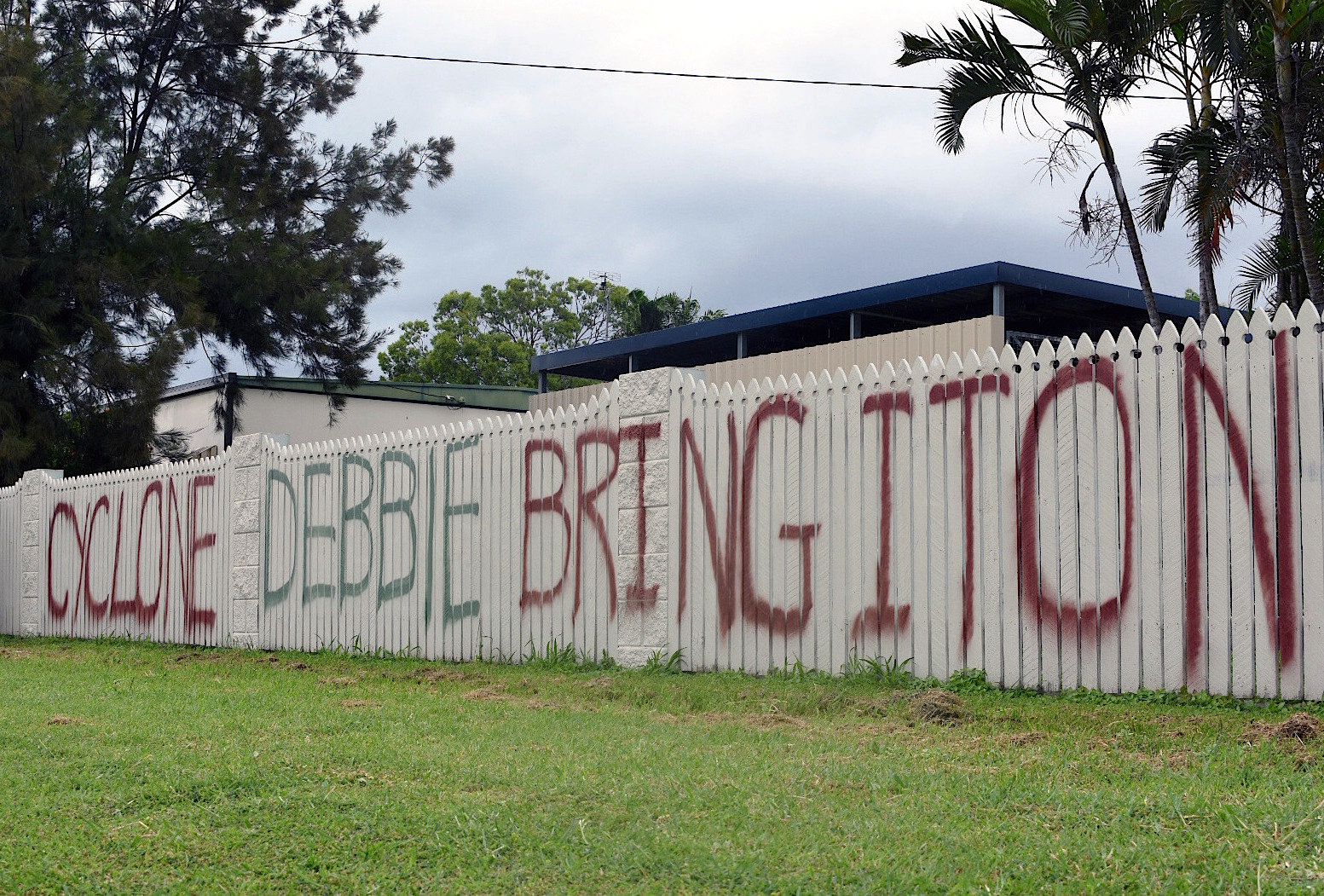 Thousands of residents on the coast of Queensland, northeastern Australia, have been told to prepare for a "monster" storm that could reach category five status by the time it hits Tuesday morning.
Cyclone Debbie is expected to make landfall as a category four tropical cyclone at around 8 a.m., local time, the equivalent of a category three Atlantic hurricane, bringing wind gusts of up to 175 miles per hour and a potential storm surge of over eight feet. A forecaster for the Bureau of Meteorology (BOM) has said it could yet exceed those expectations.
"At this stage we can't rule out a category five system during the coming hours," BOM forecaster Brett Harrison said, reported ABC News Australia.
Local authorities have urged the 25,000 residents in low-lying areas to leave.
"We are asking people that can move out of those low-lying areas that are depicted on the local maps on the council website to move now," Police Commissioner Ian Stewart said. "Don't wait until tomorrow because you will not be able to move probably past midnight tonight."
As of Monday morning, around 3,500 people had evacuated, with another 2,000 ordered to follow suit.
"This is probably the largest evacuation we've ever had to do," Queensland Premier Annastacia Palaszczuk told Ten News. "This is going to be a monster of a cyclone."
Palaszczuk said police went door-to-door Monday attempting to get people to leave their homes. But, with some refusing to do so, by nightfall Monday, the only option was to shelter in place.
"My priority is for Queenslanders to be safe, right up and down the coastal communities that are in the zone," she said. "Please now reassure your children, go to the safest place in your house—the most secure.
"We are in the stage now where some communities are already in lockdown, so they should not move. I want to reassure you that in the daybreak once the storm has passed, we have emergency response personnel there ready to assist you and your families."
Palaszczuk said that it could take up to 18 hours for the cyclone's core to pass. Forecasters have warned that the storm will be the largest to hit the area since Cyclone Yasi struck in 2011, causing more than $600 million in damage.