Cynthia Bailey's Wedding Will Air on 'RHOA': Reality Star Says It Would be 'Totally Unfair' for Fans to Not See Her 'Happily Ever After'
Real Housewives of Atlanta fans will get to watch Cynthia Bailey walk down the aisle when she marries fiancé Mike Hill next year. The Bravo reality star announced plans for her wedding to be televised on the show during an interview with Us Weekly released on Saturday.
Bailey's new romance began to blossom on RHOA Season 11 and has flourished, leading Hill to pop the question during Season 12. With fans already getting a front-row seat view of the couple's relationship and Hill's upcoming proposal on the show, Bailey said it was only right that they share in her big day when she and Hill finally do tie the knot.
"My fans have been on my journey for 10 years. They've seen me get married on the show. They've seen all my ups and downs in my last marriage [to Peter Thomas], and they have seen me get divorced on the show. They've seen me date on the show," the 52-year-old said. "It would be totally unfair for them not to see my happily ever after. I want to share it with them because I'm in a great place and I'm happy, and they've seen me not always so happy."
Bailey still has some planning to do before her fairy-tale wedding arrives, but she noted this time around would be much different than her first wedding to ex-husband Peter Thomas. Their divorce was finalized in 2018. Hill was previously married twice.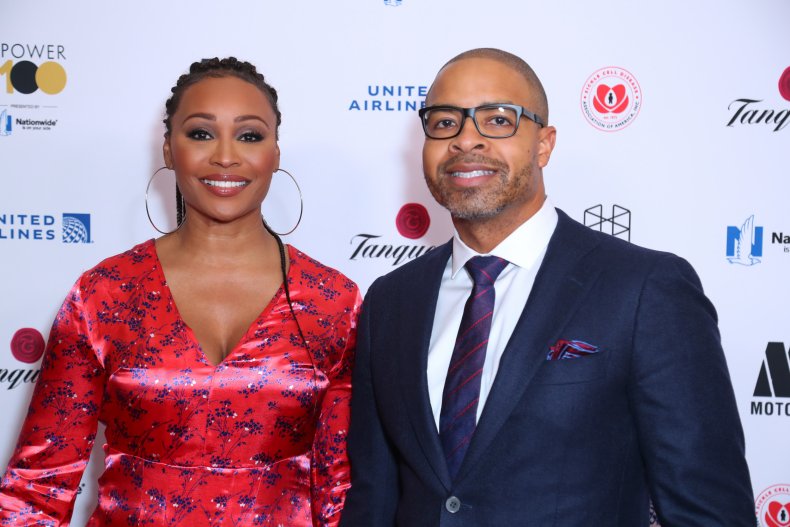 "The only thing that we have for sure is the date, which you might have heard. We did decide the date, and we know where it's going to be," Bailey explained. "I don't have a venue, but at least I know what state it's going to be in, so we're excited about that. We're still in the beginning stages of planning everything, but you can rest assure it will be a wedding to remember, no matter how big or small it is."
She added: "This is just a different time for me."
Bailey recently revealed her wedding was set for October 2020, so fans won't see the entrepreneur and Hill exchange nuptials until Season 13 of RHOA. She credited cast member Kandi Burruss for helping them come up with "the perfect wedding date" in an Instagram post in October.
Bailey announced her engagement back in July after having dated Hill, a sportscaster with Fox Sports 1, for more than a year. Although the Bravo cameras were rolling during Hill's very public proposal, Bailey wrote she "had no idea" he was going to propose when he did.
"I am so excited and in shock," she said at the time.
Bailey won't be the first RHOA star to wed in front of the cameras. Bailey's former friend and longtime castmate NeNe Leakes also re-married her former husband Gregg Leakes for the second time in the 2013 Bravo special, I Dream of NeNe: The Wedding.