Amid growing public outrage surrounding the separation of immigrant families at the United States–Mexico border, New York gubernatorial candidate Cynthia Nixon designated the Immigration and Customs Enforcement agency a "terrorist organization."
"ICE has strayed so far away from its mission. It is supposed to be here to keep Americans safe, but what it has turned into, frankly, is a terrorist organization of its own that is terrorizing people who are coming to this country," Nixon said at a campaign appearance in New York City on Thursday, as was reported by NY1 News.
Nixon defended her statements about ICE on Twitter, and even added that the agency's "egomaniacal leader is Donald Trump."
This is not the first time she has been outspoken against the Trump administration's immigration policy. In addition to labeling the immigration agency as a terrorist group, Nixon has been calling for it to be dissolved completely, creating a petition titled "Abolish ICE."
Nixon, a former actress known for her role as Miranda on HBO's Sex and the City, announced her campaign to challenge Andrew Cuomo in the Democratic primary for governor of New York earlier this year.
The 52-year-old mother of three has built her campaign around an ultraprogressive platform, frequently criticizing Cuomo for not being liberal enough and claiming that he is not a "real Democrat." She has criticized him for his handling of New York's transit system, his stance on marijuana legalization and his funding of public education.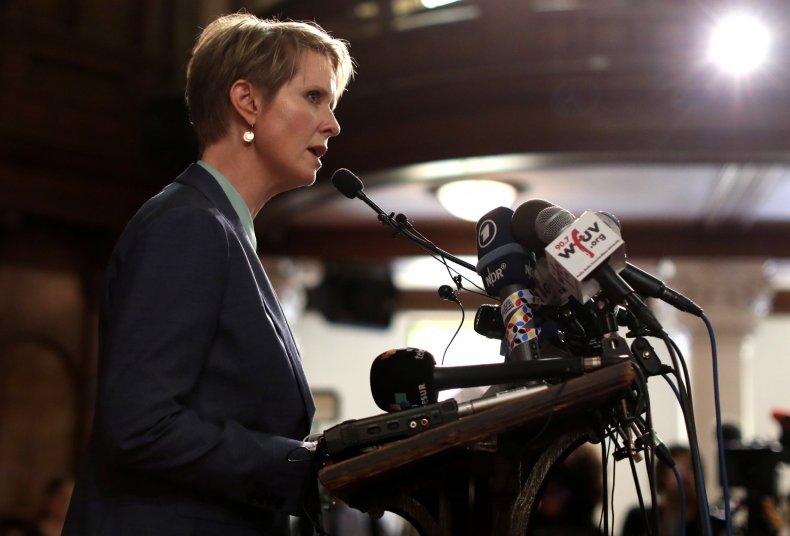 Cuomo responded to the issue of "zero tolerance" and family separations earlier this week in an op-ed written for The New York Times.
"We cannot wash away this stain on American history. But we are not without a voice, and will speak up for the voiceless, with words and with action. We will not let what has been done go unanswered, and we will do everything we can to ensure that it never happens again," Cuomo wrote.
Cuomo added that the state of New York would be filing a lawsuit against the Trump administration that would require children to be reunited with their families as quickly as possible.
As of mid-June, Cuomo was leading Nixon in the polls by over 35 points, according to a recent study by Siena College Research Institute