Cynthia Nixon Net Worth: How Rich Is Actor Ahead of Run for New York Governor?
Cynthia Nixon played a lawyer on screen in her role as Miranda Hobbes in Sex and the City, and now she's looking to get involved in politics in her offscreen life. The activist and New York City native announced plans on social media Monday to run for governor against incumbent Andrew Cuomo.
The award-winning actor has a reported net worth estimated at $60 million, according to wealth calculator Celebrity Net Worth. In 2001, Nixon was making at least $325,000 per episode of Sex and the City, according to IMDB. The show was on for six seasons, and Nixon appeared in more than 90 episodes during that time. She also was in the two franchise movies that followed.
During an interview with Today in August, Nixon addressed rumors that she was considering a run for governor. Nixon had heard and read the rumors and said she thought there were a lot of people who would like her to run, but could not confirm anything.
During that interview she identified education as an issue she's passionate about addressing and said that parents all across New York state had spoken to her about the quality of education, or lack thereof, throughout the state.
But in January, she at least confirmed that she was considering a run against Cuomo in the Democratic primaries. When NY1 asked her if she was considering the run, she said one word: "Maybe."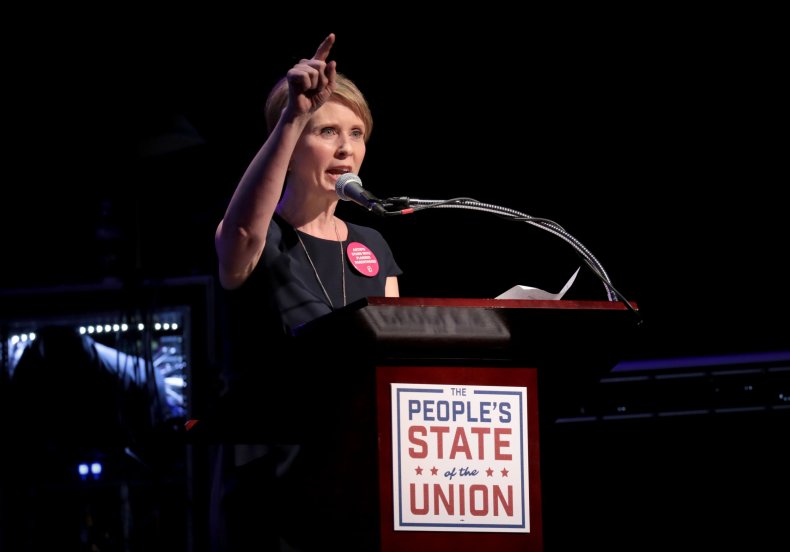 Then, during her acceptance speech for the Visibility Award at the Human Rights Campaign Greater New York gala in February, she touched on her political future again. Nixon said voters needed better Democrats who represented more than just opposition to President Donald Trump, Politico reported. She said voters needed what she called "bluer" Democrats who could take the lead on addressing the massive income inequality across the state.
The deadline for candidates to file as a candidate for governor this year is July 12. The closed primary for both governor and lieutenant governor positions is scheduled for September 13, and the general election itself is scheduled for Election Day, November 6.
New York state requires that any candidate for governor be a citizen of the United States, be 30 years of age or older and be a resident of the state for the five years immediately prior to the election.