What is Clemency? When Will Cyntoia Brown Go Free After Tennessee Governor Bill Haslam's Decision?
Tennessee Governor Bill Haslam granted a full commutation to Cyntoia Brown, who was serving a life sentence for a crime that was committed when she was 16 years old.
Haslam granted executive clemency to Brown on Monday, enabling her to be released to parole supervision on August 7 after serving 15 years in prison. The governor said the decision to grant clemency came after careful consideration of the "tragic and complex case."
Brown earned her GED while in prison and received her associate degree in 2015 after earning a 4.0 GPA with the Lipscomb LIFE program. Haslam said that numerous employees with the department of corrections vouched for her personal transformation, proving she'll be a positive influence in the community.
"Transformation should be accompanied by hope," Haslam wrote.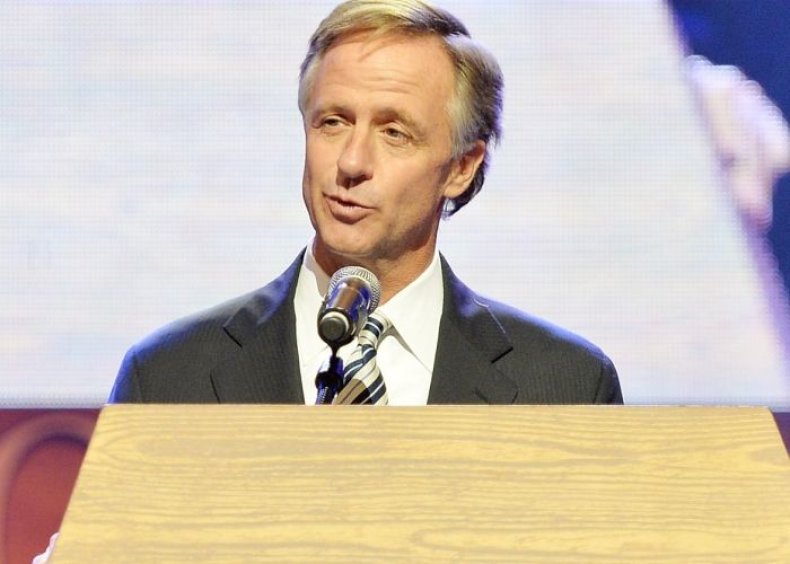 Brown was imprisoned after being convicted of first-degree murder and aggravated robbery in connection with the killing of Johnny Allen. At the time of Allen's death, Brown said he solicited her for prostitution and sexually assaulted her, prompting the murder.
She was charged as an adult and sentenced to life in prison with the eligibility for parole after serving a minimum of 51 years. Had Haslam not granted her clemency, she would not have been eligible for parole until 2055. Her parole in August will be accompanied by several conditions, including that she not violate any state or federal laws and being subject to a release plan. The release plan may include requirements regarding employment, education, counseling and community engagement.
Her case garnered the attention of Kim Kardashian West, who pushed on social media for her release. On Monday, Kardashian West thanked Haslam on Twitter for granting clemency to Brown.
Following the clemency announcement, Brown's lawyers released a statement from their client, during which she thanked Haslam for his mercy and for giving her a second chance, according to The Tennessean.
"I will do everything I can to justify your faith in me," Brown said. "With God's help, I am committed to live the rest of my life helping others, especially young people. My hope is to help other young girls avoid ending up where I have been."
As governor, Haslam has the power to grant executive clemency to those people serving within the Tennessee Department of Corrections for a criminal conviction. To date, Haslam has granted five commutations and 15 pardons.
Although often used interchangeably with pardons, clemency is technically an umbrella term for all acts of leniency by governors, according to the American Bar Association. Within the umbrella term "clemency," a governor can commute, pardon, exonerate or reprieve a sentence.
Commutation of a sentence is a permanent reduction in degree or amount of punishment. Unlike a pardon, which absolves the person of the crime, a commutation simply changes the sentence. During a reprieve, the governor temporarily postpones the execution of a sentence for a definite time.