Cyntoia Brown Laughed About Killing Man, Threatened to Shoot Nurse After Arrest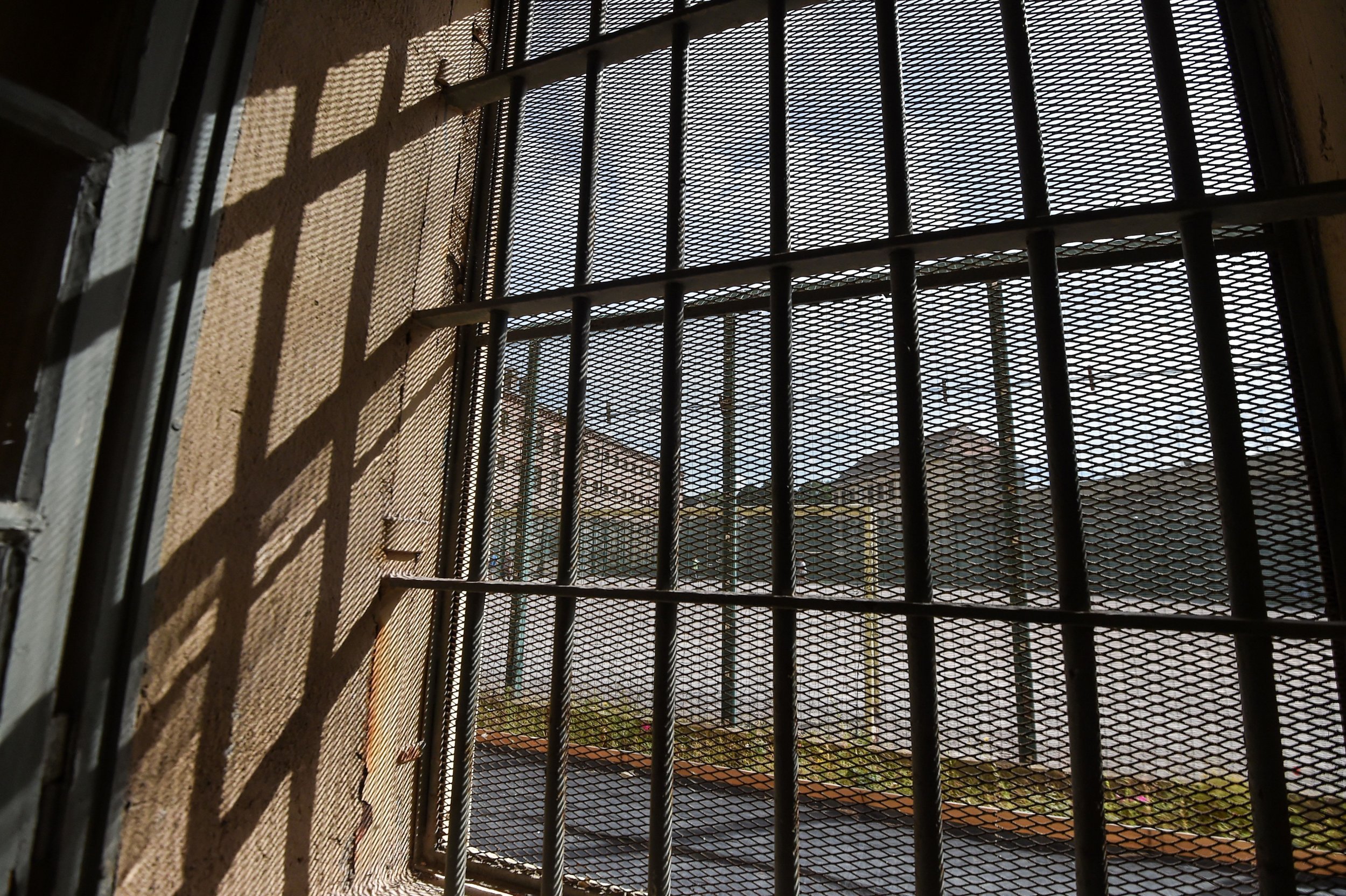 In 2004, 16-year-old Cyntoia Brown was sentenced to life in prison for shooting and killing the man who paid her for sex.
Brown, who has seen support from celebrities in recent days, laughed after she killed a man who'd paid her for sex and later threatened to kill nurses after she was arrested.
Brown was living in different hotels with a 24-year-old man known as "Cut-throat," who was abusive and forced her into prostitution, according to the Associated Press.
"He would explain to me that some people were born whores, and that I was one, and I was a slut, and nobody'd want me but him, and the best thing I could do was just learn to be a good whore," Brown told a judge in 2012 during an appeal hearing.
Cut-throat told Brown she needed to make some money, reports say. So when Johnny Allen, 43, asked her to join him on a cocaine run to Florida, she said yes, according to the Nashville Scene. He claimed their bus to Atlanta had been delayed, and drugged and raped Brown for two days in a hotel room.
She fled the hotel and called an older woman named Shocosha who she was living with at the time. Allen would rape Brown on two more occasions before she confided in Shocosha about the assault. Brown laughed about it, according to The Scene.
"That's how she coped," The Scene wrote. "She laughed when you expected her to cry."
Brown told Nashville police officers Allen picked her up at a Sonic Drive-In and took her back to his home, where they got into his bed. She said he started touching her under the covers, when she says she thought he was reaching for a gun. That's when Brown pulled out a .40-caliber handgun from her purse and shot him in the head, court documents show.
Authorities say Brown then took money out of Allen's wallet, took two of his guns then stole his pickup truck and drove to a Walmart parking lot. She was later arrested.
After she was booked and read her Miranda rights, Brown called Shocosha. Several detectives listened in on the conversation and told The Scene what they heard.
"I killed a man, and they're charging me with murder!" she allegedly said. "I'm serious. I did."
The whole time, Brown was reportedly laughing.
About a week after she was booked, Brown was transported to the Western Mental Health Institute for an evaluation. She wanted to call her adoptive mother, Ellenette Brown, and a nurse didn't let her. So she attacked the nurse, according to The Scene.
"I shot that man in the back of the head," she allegedly screamed, "and bitch, I'm gonna shoot you three times in the back of the head and would love to see your blood splatter on the wall."
Brown was tried as an adult. She never took the stand during her trial, and a jury sided with prosecutors.
On Tuesday, the story started regaining traction after Rihanna posted a viral Instagram post, saying Brown had been repeatedly "drugged and raped by different men" who purchased her.
"Something is horribly wrong when the system enables these rapists and the victim is thrown away for life," Rihanna wrote. The post was shared by Kim Kardashian, T.I and several others.