After spending half of her life in prison, Cyntoia Brown will be released, in large part to celebrities who brought her case to the public's attention.
Tennessee Governor Bill Haslam granted Brown, 31, clemency in January, calling her life sentence "too harsh." Haslam also noted Brown's "extraordinary steps" to rebuild her life, even while in prison, and on Wednesday, she's scheduled to be released.
After receiving the news of her clemency, Brown thanked Haslam in a statement and said that she would do everything in her power to justify the faith the governor put in her.
Why Was Brown in Prison?
Brown, then-16, was convicted of first-degree murder and aggravated robbery in connection with the death of Johnny Allen. Brown claimed Allen solicited her for prostitution and sexually assaulted her before she fatally shot him in what she said was self-defense.
After she shot Allen, Brown took his wallet. The prosecution claimed Brown fatally shot Allen because she wanted to rob him, according to CNN.
She was charged as an adult and sentenced to life in prison with the eligibility for parole after serving at least 51 years.
What Celebrities Advocated for Her Release?
Brown was the subject of a PBS series titled Sentencing Children and months after it aired, celebrities starting advocating for her release on Twitter. Rihanna shared Brown's story in a post on Instagram and wrote that something was "horribly wrong" when a system enabled rapists and threw victims away for life.
"To each of you responsible for this child's sentence I hope to God you don't have children, because this could be your daughter being punished for punishing already!" Rihanna wrote.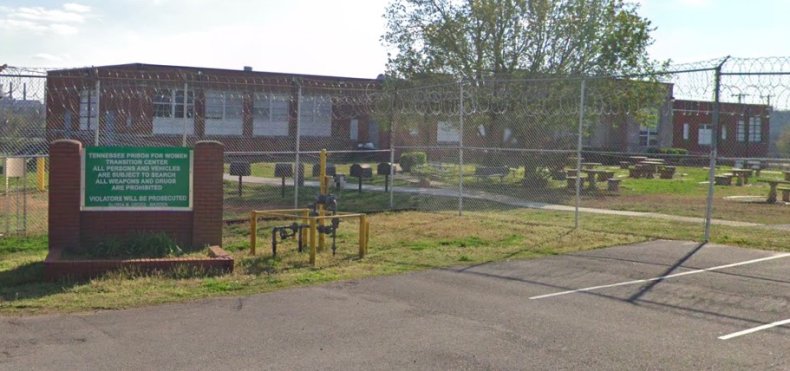 Kim Kardashian West shared the post on Twitter, writing that the system failed and that she called her attorneys to see what could be done for Brown. Model Cara Delevigne, rapper Snoop Dogg and NBA legend LeBron James also expressed their concern about Brown.
"Cyntoia is shocked and surprised that so many celebrities have all of a sudden decided that they needed to speak out on this and she is very appreciative of their interest and their concern and their support," Brown's attorney, Charles Bone, told NBC News in 2017.
How Did Brown Spend Her Time in Jail?
While in jail, Brown earned her GED and received her associate degree after she earned a 4.0 GPA with the Lipscomb LIFE program. In May, according to The Tennessean, she earned her bachelor's degree.
She also served as a mentor to other female inmates and encouraged them to take college classes and has been credited with being a positive force at the Tennessee Prison for Women.
What Are the Conditions of Her Parole?
Brown's parole was issued with a number of conditions, including that she not violate state or federal law and adhere to her release plan. The plan could include employment, education, counseling and community engagement requirements.
Cyntoia Brown GoFundMe
Ahead of her release, a GoFundMe was set up for Brown to help her settle back into life outside of prison. It far surpassed its goal of $100 and had over $15,000 worth of donations as of Friday afternoon.
"Cyntoia appreciates your support and is continuing to focus her efforts on finishing her Bachelor's degree from Lipscomb University and preparing to leave prison," the GoFundMe stated.