Crunch Talks Begin at U.N. on Cyprus Reunification Deal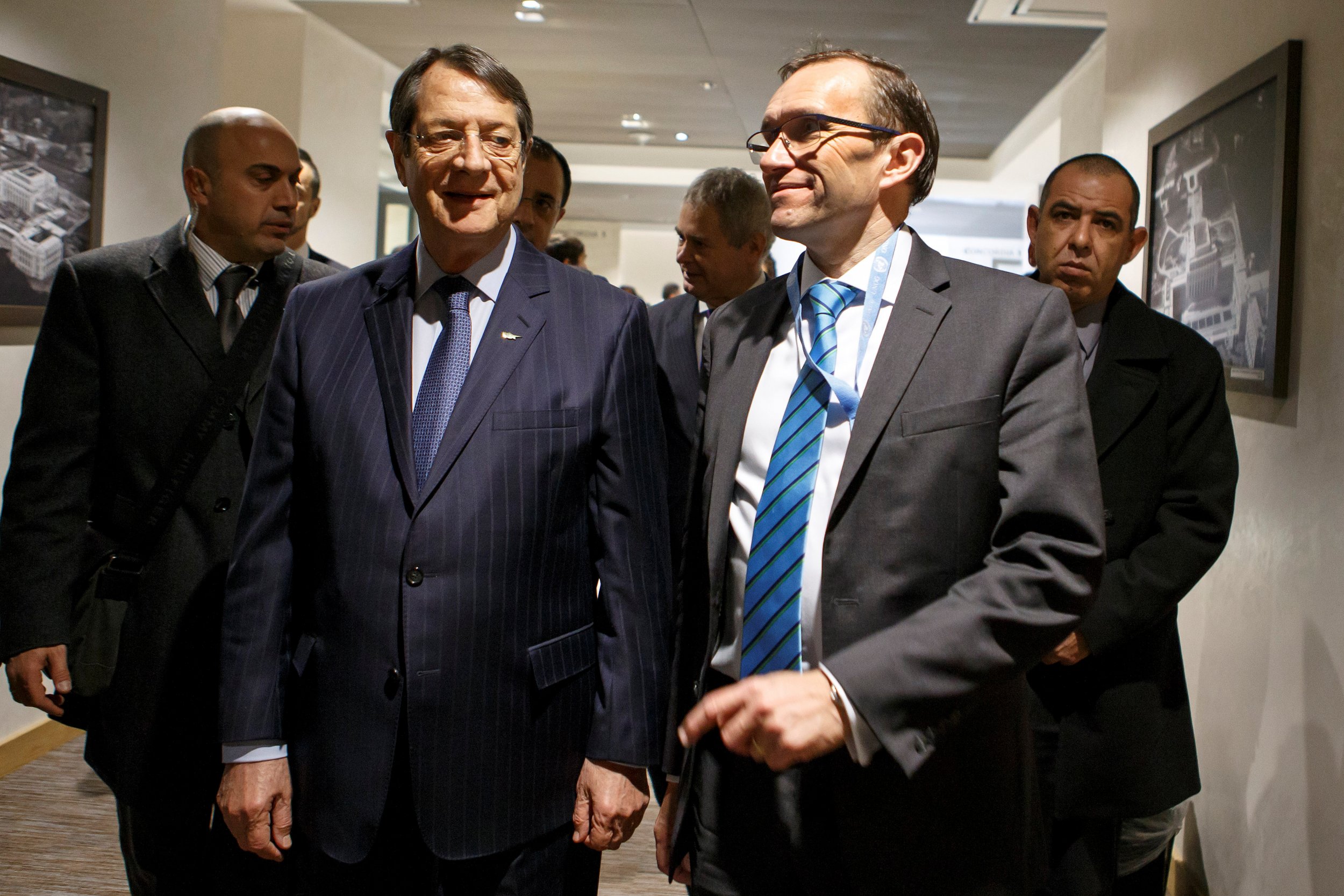 Talks to broker a historic reunification deal between the two halves of the European island of Cyprus enter their final stages this week with meetings at the U.N.
Greek Cypriot leader Nicos Anastasiades and Mustafa Akıncı, the leader of the Turkish half of the island, will close off 18 months of negotiations with crunch talks in Geneva.
Asked if he was optimistic as he arrived at the U.N.'s European headquarters Monday morning, Anastasiades told The Guardian: "Ask me when we are finished."
The island has been severed along ethnic lines since 1974, following an invasion by Turkey to prevent unification with Greece.
It is divided into the Turkish Republic of Northern Cyprus and, in the south, the Republic of Cyprus—but only the latter is internationally recognized.
International powers involved in the talks include Britain, the nation's former colonial power, and Turkey, whose president, Recep Tayyip Erdogan, will join the talks later this week.
A deal could mean big economic gains through freer trade in oil. But sticking points include the way a federal state be arranged across the island, and whether Turkey retains its current role as an international guarantor.
Crunch Talks Begin at U.N. on Cyprus Reunification Deal | World