Czech President Backs Calls for EU Army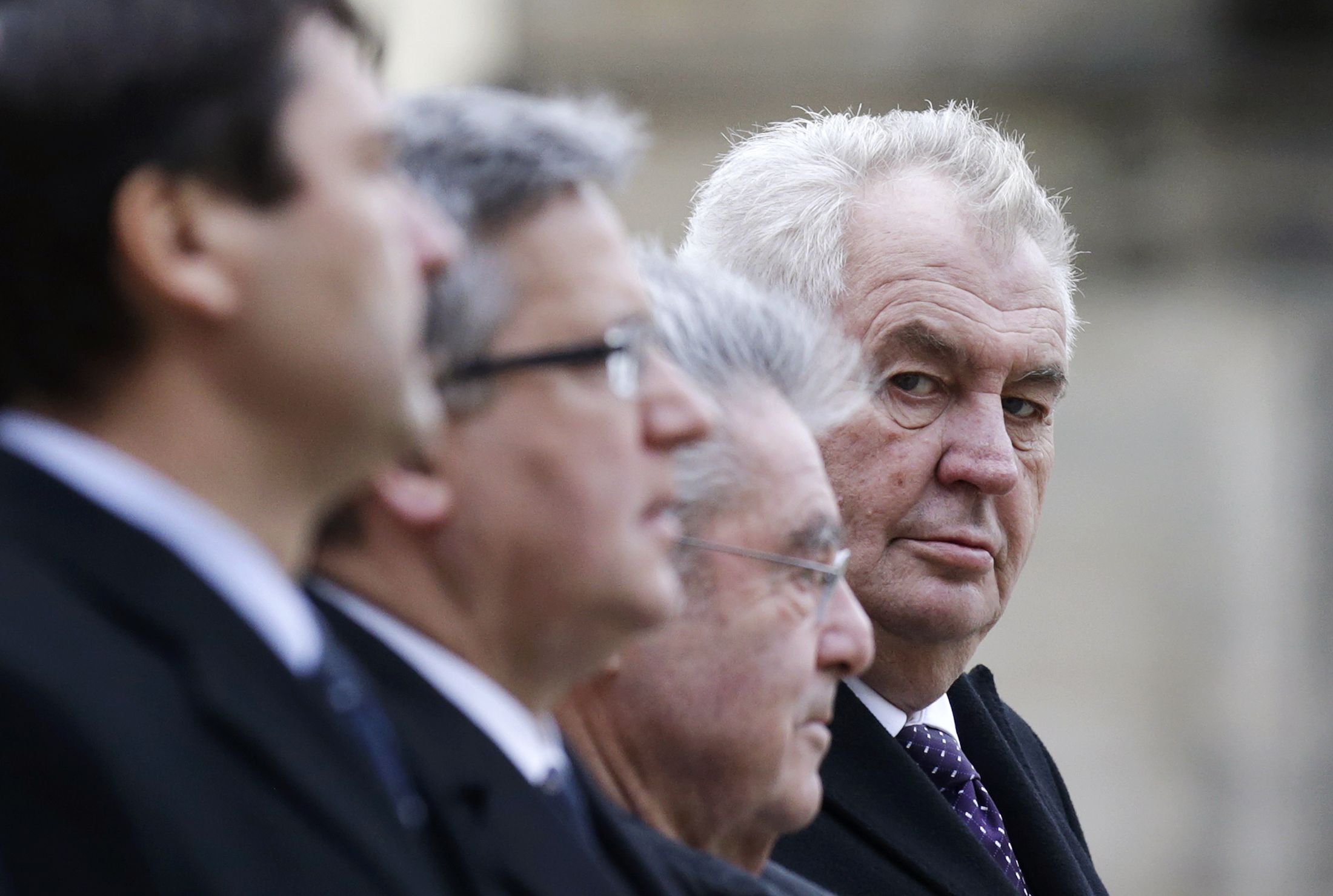 Czech president Miloš Zeman has backed the initiative for the creation of an EU military force, arguing that such an institution would offer cheaper and more effective defence for the continent than the U.S.
Zeman, who was criticised by Czech MPs for being the only EU leader to accept an invitation to Russia's military march commemorating the 70th anniversary of victory over the Nazis, said yesterday evening that "a joint European military would help face aggression better" Radio Praha reports.
According to the outlet, Zeman argued that "a European military should help the U.S. in dealing with global threats and crisis situations," but emphasised that "it is no longer possible that all problems plaguing Europe be dealt with by the United States".
The Czech president claimed that a joint-European military force would be more cost-effective than the current security relationship between European countries, and it would prevent possible security situations in the EU from being "put out exclusively by the United States". Instead he argued that a European armed force would provide assistance for U.S. efforts internationally.
Zeman's proposal follows European Commission president Jean-Claude Juncker's suggestion last month that the EU should develop an armed force "to protect European values".
Juncker, who is a strong advocate for increasing EU integration, told German newspaper Welt am Sonntag that the EU's foreign policy and international standing would be taken more seriously if the union had a military dimension.
Some European defence experts branded the idea of a joint European army "unnecessary" while others praised them but believed the prospect of a EU army was "unlikely".
General Chuck Wald, former deputy commander of the U.S. command in Europe, praised the effort in theory, but said similar initiatives had been attempted before and had failed for a reason.
"There are always going to be Europeans who want to be independent and who don't want to allow the U.S. to be part of Europe's security apparatus.They can all talk about being independent of the U.S., but the reality is that the U.S. is instrumental to security in Europe," he told Newsweek.
Martin Hurt, who has previously worked for Sweden and Estonia's ministries of defence and is currently serving as deputy director of Estonia's International Centre for Defence Studies previously told Newsweek "We already have NATO and the alliance has, over many decades, proved to be relatively well functioning."
The Czech Republic is an EU member and a NATO ally, however the country's former military intelligence chief General Andor Šándor told Newsweek, there still exists a sentiment of nostalgia in some Czechs who prefer Russia to the West as a political and defence partner.
Recently, the movement of U.S. troops through eastern Europe as they made their way back to its German base, attracted both shows of public support and condemnation while crossing through Czech territory on their way back from military exercises in the Baltics.
There are no US troops permanently stationed in either the Czech Republic or Slovakia.