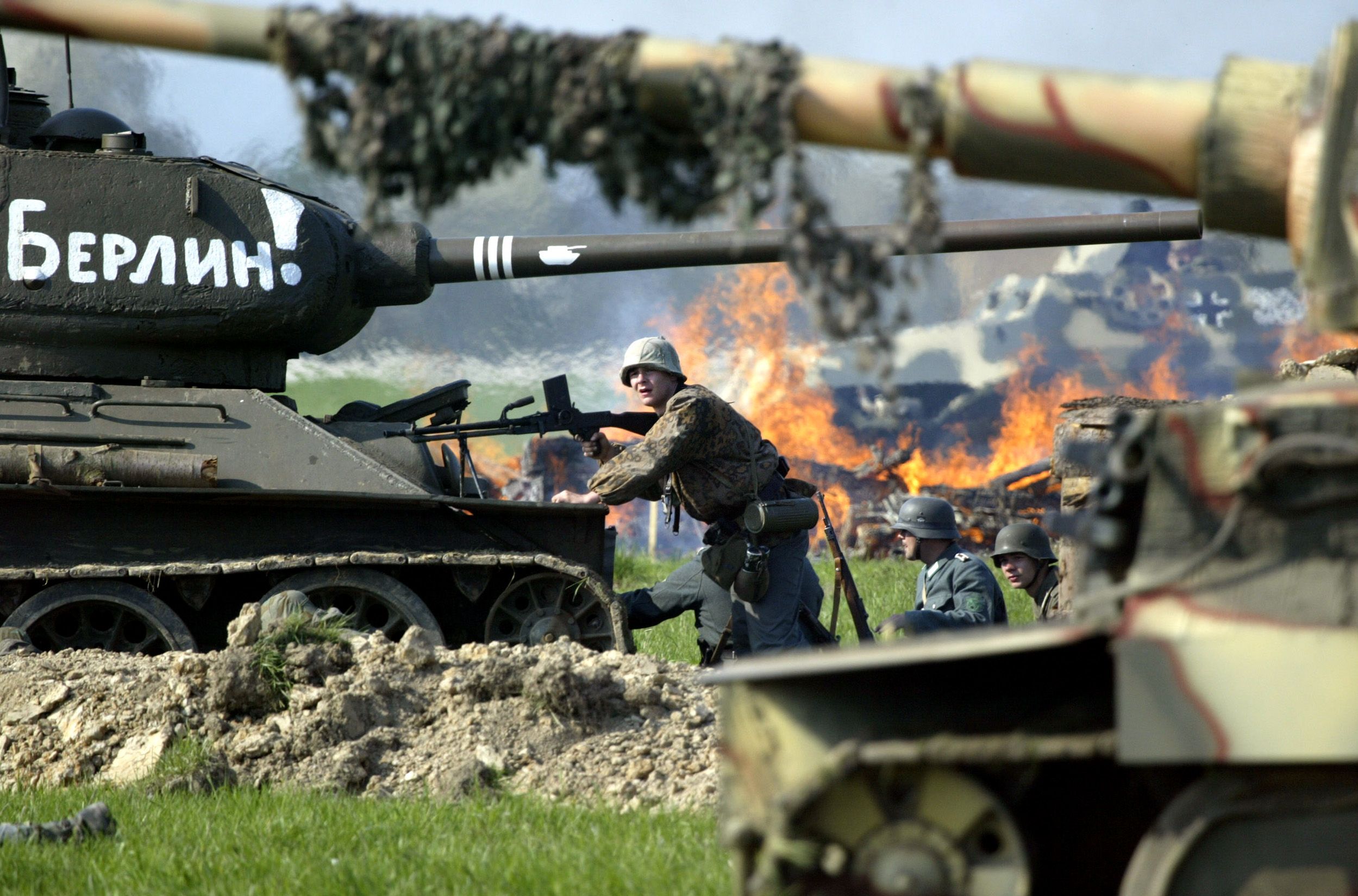 A Czech reality television show that takes a family back in time to live life under Nazi rule, forcing it to deal with everything from food rations to Gestapo spies, has drawn sharp criticism.
Dovolená v Protektorátu, or Holiday in the Protectorate, was recorded last summer and made its premiere late last month on Czech Television, the country's public broadcaster. The channel's spokesperson told journalists in May that the purpose of the show is to educate people on the reality of life in the Nazi Protectorate of Bohemia and Moravia.
The show includes three generations of the same Czech family, dressed in clothing from the era, living in conditions made to mirror those of the protectorate, part of the modern-day Czech Republic then ruled by a Nazi-established government. If the family successfully makes it through the eight-episode show, which includes aptly named chapters such as "Welcome to Hell!" and simulated air-raids and Gestapo interrogations, it will receive a million Czech korunas, or slightly more than $40,000, in rare coins, the Prague Post reports.
"Fortunately for the family, they will not be treated like the 82,309 Jews who lived in the protectorate and were deported by the Nazis to concentration and death camps or were killed by Czech collaborators," Renee Ghert-Zand wrote in the Times of Israel in an article that included the subhead: "Critics ask whether 'Big Brother Auschwitz' is next."
An online forum for expatriates in the Czech Republic asked: "Has reality television gone too far?"
A comment on Czech Television's website reads: "On behalf of my family I'm going to launch an official complaint. The programme dishonours the memory of the people who had to live through those times."
Zora Cejnková, the show's director, said she knew the show would prompt debate.
"The authors are aware that it is controversial to return to so turbulent a period. However, we believe that it is a correct attempt to present it, providing that certain ethical rules and historical reality are observed," she told CTK, the Czech News Agency.
"When starting the project, we knew that it may provoke a discussion on how far such genre may go. I tried to show that period with utter seriousness and with respect for its tragic character," Cejnková said.
The entire show was filmed under the supervision of a historian and an architect, to ensure historical accuracy, and a psychologist. More than 600 families applied to be on the show, although they weren't told about the specific time period setting for the program, The New York Times reports.
Holiday in the Protectorate is not the only TV show to take people back to living in historical times: Recent examples, many of which are from the U.K., include the BBC's Wartime Farm and Victorian Pharmacy.