Czechs Lose Trust in President After Holocaust Survivor 'Snub' Scandal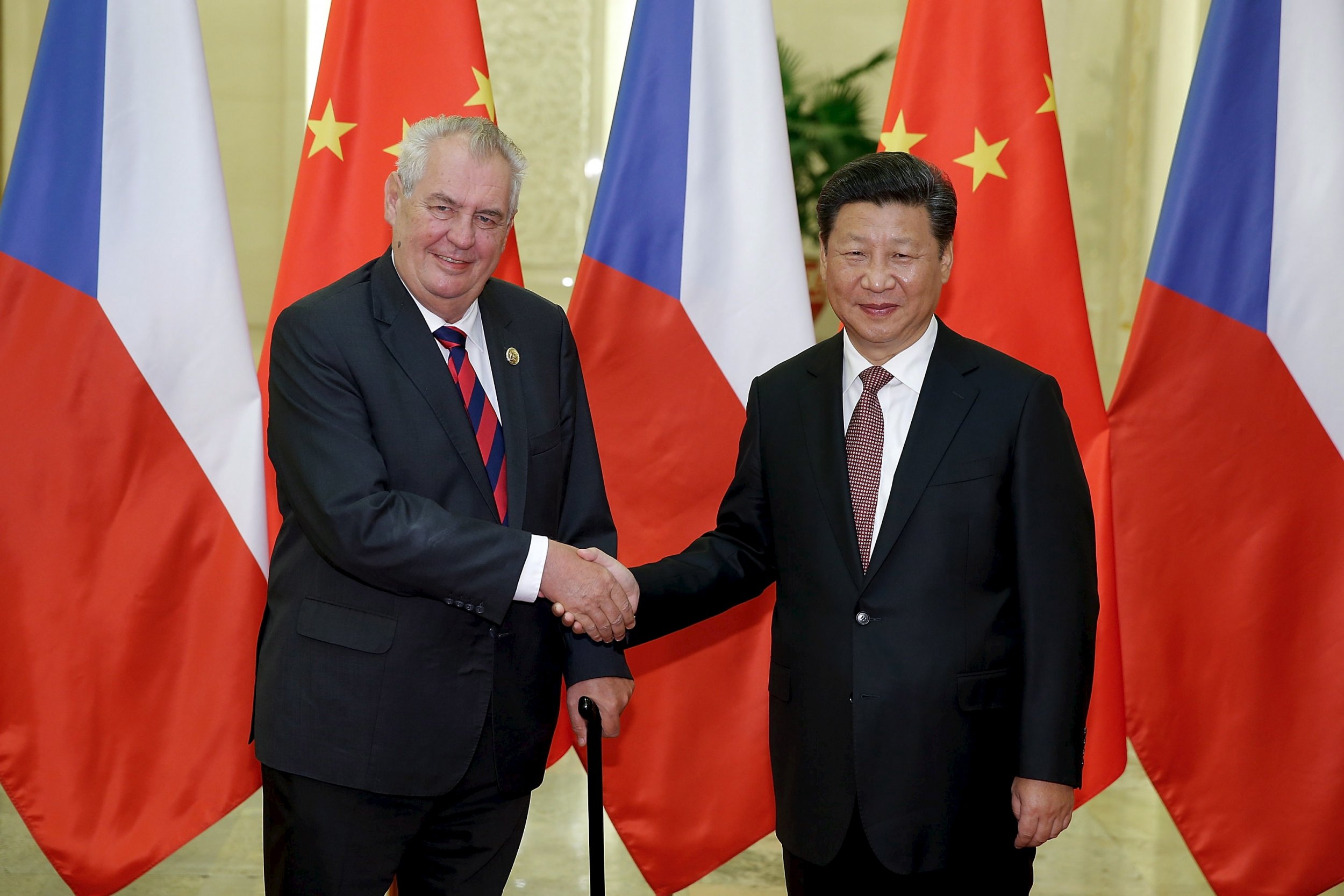 Czechs are losing trust in their head of state as President Milos Zeman's approval fell to a new low for the year following a national controversy over the decision not to honor an aging survivor of a Nazi concentration camp.
Although the president of the Czech Republic has a largely ceremonial role, Zeman has broken with the government's line on a handful of issues, despite his limited powers. He defied Prime Minister Bohuslav Sobotka, and all other EU governments, by becoming the sole EU leader to attend Russia's World War II victory parade last year, while in October he was at the center of a scandal linked to a survivor of Auschwitz.
Zeman was scrutinized by a handful of senior politicians and the Czech press for allegedly crossing the name of the Holocaust survivor off the annual honors list, before the country's state holiday, because of a disagreement with his nephew.
Zeman denied that George 'Jiri' Brady, 88—who was making what he said would be his final visit to his country of birth—was snubbed for personal reasons. However, Brady's nephew, Culture Minister Daniel Herman, said Zeman had previously threatened to exclude his uncle from the list if Herman met with the Dalai Lama—something Herman did.
Despite Zeman's denials that personal animosity was behind the decision not to award Brady, a poll conducted by the CVVM survey agency shows that the scandal has left a bad taste in the mouths of some Czechs, Czech public broadcaster Radio Praha has reported.
Trust in Zeman fell by eight points in November, down to 48 percent. Meanwhile, 49 percent of Czechs said outright that they do not trust him.
The poll found that the government of Prime Minister Bohuslav Sobotka retains low trust figures, with 62 percent of Czechs indicating they do not trust it, while local mayors and town-hall members remained the most trusted figures in Czech public life, backed by 65 and 62 percent of Czechs respectively.