D-Day Remembrance: Facts, Casualties, Why Invasion Is Called D-Day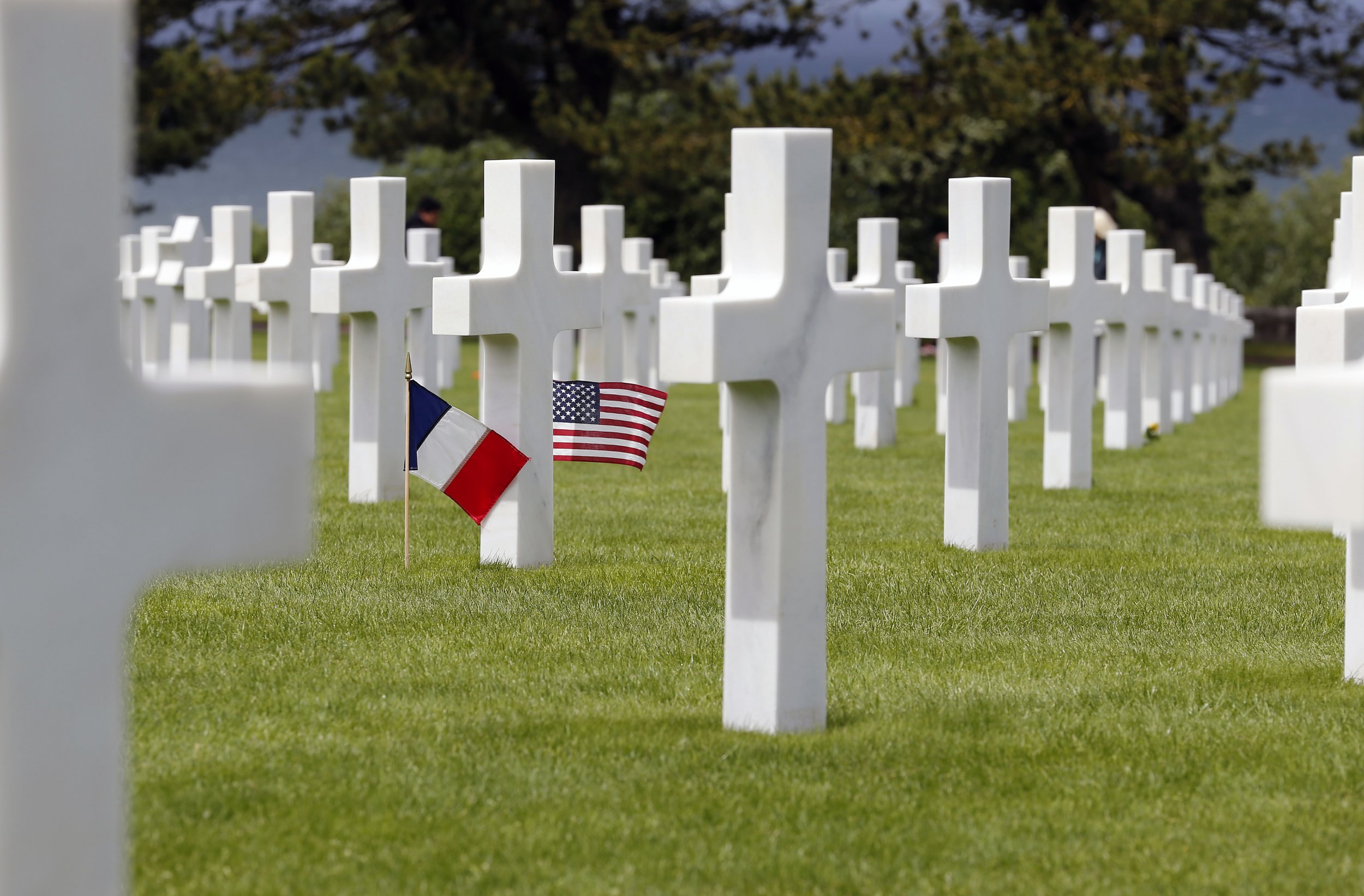 Thursday marks the 75th anniversary of the World War II invasion in Normandy, France, commonly known as D-Day.
On June 6, 1944, an estimated 150,000 Allied service members engaged in a land, sea and air assault on the French shore, marking a pivotal moment in the fight against the Axis powers. While the monumental, coordinated effort has been immortalized in multiple films and television shows—including Band of Brothers, The Longest Day and Saving Private Ryan—some may not know what D-Day stands for.
Is it Designated Day, Decision Day, Doomsday, Death Day? All are guesses people have made as to the meaning of D-Day, however, the Army pointed out none of them are correct. Although, it's not entirely clear exactly what D-Day meant.
D-Day, in military speak, simply meant the designated day an important invasion or military operation occurred. Military planners described the days before and after the invasion or operation with minuses and pluses, respectively.
Another possibility, which was given by Brigadier General Robert Schultz in 1964, was that it was the shortened term for "departed date." Every amphibious assault, Schultz explained, had its own D-Day.
The Allied assault included 6,000 ships and landing craft, 50,000 vehicles and 11,000 planes. Code names for the beaches along the Normandy coast were Utah, Omaha, Gold, Juno and Sword. British forces largely took Sword and Gold, Canadians led Juno and American forces took charge of Utah and Omaha.
Omaha, located between Sainte-Honorine-des Pertes and Vierville-sur-Mer, saw the worst casualties of all five sections. An estimated 6,603 Americans were killed wounded or missing in action on D-Day.
From D-Day until August 21, when Paris, located about 118 miles away, was liberated, 72,911 Allied service members were killed or missing and 153,475 were wounded.
Less than a year later, on May 8, Germany surrendered.
In his message to Allied soldiers, then-General Dwight D. Eisenhower, informed them they were about to "embark upon the Great crusade" and noted "the eyes of the world are upon you." While it admittedly wouldn't be easy, Eisenhower said German suffered great defeats and expressed his confidence in the troops.
"The tide has turned! The freemen of the world are marching together to Victory!" Eisenhower said. "I have full confidence in your courage, devotion to duty and skill in battle. We will accept nothing less than full victory!"
Among those who landed at Normandy were Brigadier General Theodore Roosevelt, Jr., son of former president Theodore Roosevelt, and his son, Captain Quentin Roosevelt II. At 56 years old, Theodore was the oldest and only general in the first wave to storm the beaches and the only father to serve with his son.
The invasion was one shrouded in secrecy, but when word got around that troops were landing, NBC, CBS and BBC all broadcasted live updates.
Seventy-five years later, there are 9,380 American service members buried at the Normandy American Cemetery and Memorial in France.