Basketball Player Banned From Playing After Drug Test Says He's Pregnant
A basketball player has been banned from the sport after a drug test indicated he was pregnant.
Donell "D.J." Cooper, Jr., is an American baller who has been playing internationally for teams like Greece's AEK Athens, France's Élan Béarnais and Russia's BC Krasny Oktyabr. Today he's sitting on the sidelines, though, the result of a two-year ban from the International Basketball Federation (FIBA).
In 2014 Cooper, then 23, applied to play for the Bosnian national basketball team, a position that required submitting a urine sample for a drug test.
When the results came back, though, they showed high levels of human chorionic gonadotropin (hCG)—a hormone usually only found in pregnant women.
Rather than a miraculous conception, Cooper had submitted his girlfriend's urine instead of his own in an attempt to fool the doping test, according to a new report from Slovenia's national broadcaster RTV.
It's believed his girlfriend was unaware she was pregnant at the time.
After discovering hCG in the sample, FIBA banned Cooper in 2018. At the time, he was playing for AS Monaco and attributed his departure to "family reasons."
"In the current state, my mind and concentration are not on basketball and I don't want to be a cause of disruption for the team," he said in a statement on the official AS Monaco site that has since been taken down.
His suspension from professional basketball internationally ends July 24, 2020. It's unknown whether he'll return to the sport: While the drug-test fraud is a black mark on his record, Cooper was a very accomplished player.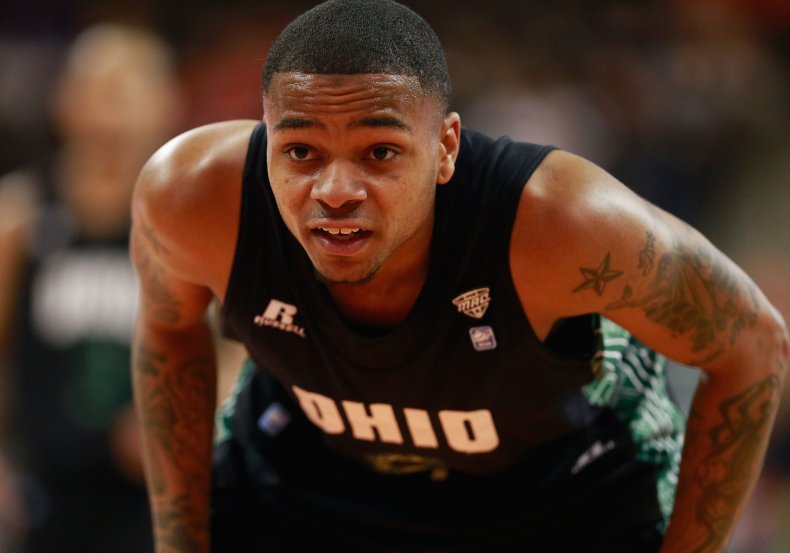 He started his career in high school in Chicago—by his senior year, the young point guard was named the 30th best player nationwide by ESPN.com. At Ohio University he was named the Mid-American Conference (MAC) Freshman of the Year in 2009.
In 2012, he made MAC Tournament MVP and, the following season, the MAC Player of the Year.
"Cooper can score, he can dish, does a great job off the pick and roll and always seems to make the right decision," ESPN's Jay Bilas said in 2013. "He can absolutely pass it, but more important than that, he can absolutely play. He's among the best point guards in the country."
But after he was passed over in the 2013 NBA draft, he looked overseas for opportunities. Cooper excelled internationally, as well, being named the Most Valuable Player in the 2018 French Leaders Cup.