'Da 5 Bloods' on Netflix: Other Spike Lee Movies You Can Stream Right Now
Spike Lee is back with his latest release this week as Da 5 Bloods is about to launch on Netflix worldwide from tomorrow (June 12). It's the prolific director's first release since the Oscar-winning BlacKkKlansman of 2018.
Here's a round-up of some Spike Lee classics to stream online now from She's Gotta Have it to Malcolm X.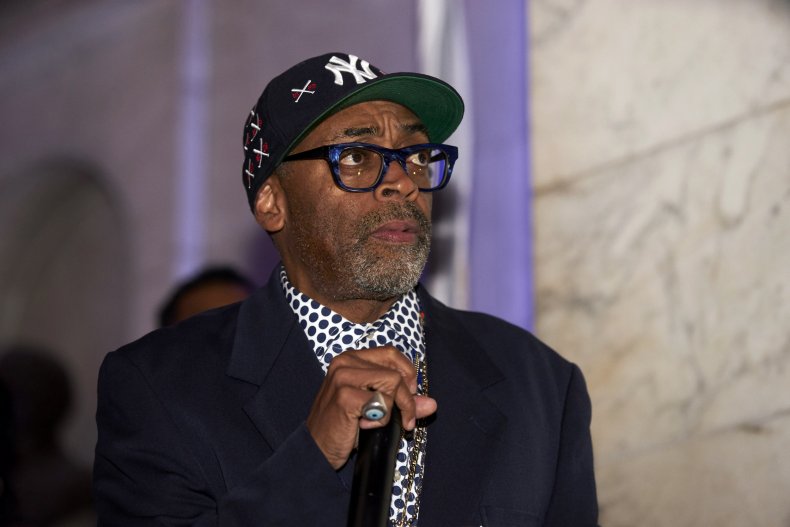 Da 5 Bloods
Starring Black Panther's Chadwick Boseman, early reviews for Da 5 Bloods have been strong. The movie follows the story of four African-American veterans who return to Vietnam to search for the remains of their fallen Squad Leader.
Where to stream it: Netflix
BlacKkKlansman
Winning the 2018 Oscar for best-adapted screenplay, BlacKkKlansman follows Ron Stallworth (John David Washington), an African-American detective, embarks on a mission to infiltrate his town's chapter of the Ku Klux Klan, a white supremacist hate group.
Where to stream it: HBO Max
Malcolm X
This 1992 classic is a tribute to the controversial black activist and leader of the struggle for black liberation. Denzel Washington stars as the eponymous lead alongside Angela Bassett and Delroy Lindo.
Where to stream it: Netflix
He Got Game
Another Denzel hit, this sports drama film from 1998 follows a convict who tries to convince his estranged star basketball player son to go to college so that his prison term can be reduced in exchange.
Where to stream it: HBO Max
She's Gotta Have It
Lee's first-ever feature-length film, She's Gotta Have It, follows Nola Darling (Tracy Camilla Johns), a young, independent woman, who is in a relationship with three men and refuses to be loyal.
Where to stream it: Netflix
Inside Man
Another of Lee's films with Denzel Washington at the helm, Inside Man tells the story of a bank heist. A cat and mouse story that is still Lee's highest-grossing film.
Where to stream it: Netflix
She Hate Me
This 2004 comedy stars Anthony Mackie and Kerry Washington probably has the least favorable reviews of all of Lee's films. Still worth a watch.
Where to stream it: Showtime
Red Hook Summer
One of Lee's "Chronicles of Brooklyn" films, Red Hook Summer follows an affluent Atlanta teen's (Jules Brown) summer spent in the Brooklyn housing projects with his devout grandfather (Clarke Peters).
Where to stream it: Amazon Prime Video
Chi-Raq
Set in Chicago, Chi-Raq is a 2015 American musical crime comedy-drama film about gang violence prevalent in neighborhoods on the city's south side. Nick Cannon and Teyonah Parris star.
Where to stream it: Amazon Prime Video
Mike Tyson: Undisputed Truth
Former heavyweight champion Mike Tyson teamed up with the legendary filmmaker to bring Tyson's one-man hit stage show to HBO.
Where to stream it: HBO Max
When the Levees Broke: A Requiem in Four Acts
A powerful documentary about the residents of New Orleans who discuss how they were impacted by the devastation of Hurricane Katrina, and how the city is recovering.
Where to stream it: HBO Max
Rodney King
This 2017 special is a one-man show starring Roger Guenveur Smith taking on multiple voices focusing on the life and times of Rodney King.
Where to stream it: Netflix