'Da 5 Bloods': The True Stories Behind the Spike Lee Movie
Netflix's Da 5 Bloods is the first major Hollywood movie to center on the experiences of black soldiers in the Vietnam War. Though African-Americans constituted 11 percent of the American population in the 1960s, 23 percent of Vietnam soldiers were black.
Despite nearly one in four troops being black, their experiences in the war have been sidelined in movies about the war to a few supporting characters like Laurence Fishburne in Apocalypse Now, Dorian Harewood in Full Metal Jacket and Forest Whitaker in Platoon.
Though the characters in Spike Lee's Netflix movie are mostly fictional, as is typical of the director's work they are inspired by and even directly mention real black Vietnam combatants. Mentioning the lack of black characters in war films, for example, Otis (played by Clarke Peters) says in the film: "I would be the first cat in line if there was a film about a real hero, you know, one of our blood. Somebody like Milton Olive."
Milton Olive III is a real-life soldier, who in 1965 became the first African-American to be awarded the Medal of Honor after he prevented his fellow men from being killed by covering a grenade with his body—an action that killed him when he was just 18.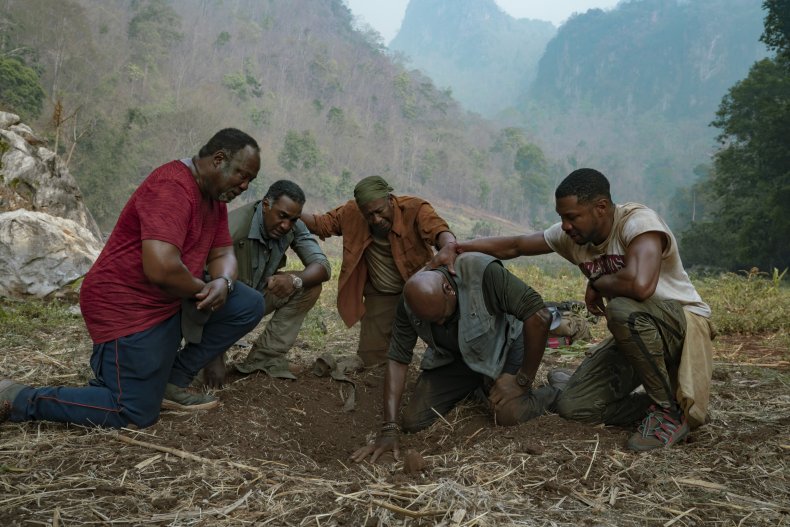 Olive is not the only real American soldier mentioned in the movie. Also brought up is Crispus Attucks, a man of black and Native American heritage believed to be the first person killed in the American Revolutionary War.
Speaking to Vanity Fair, Lee said of these references: "We've [African-Americans] always believed in this country. That is why we fought for this country, even knowing we were slaves, in the Civil War. That is the reason why I show Milton Olive III [and] Crispus Attucks."
He added that these historical figures still have relevance to today's world: "That's why when Agent Orange [President Donald Trump] talks about, 'If you don't like America you can leave...' F*** that...We built this motherf****!"
Though Otis, Melville, Paul, Eddy, and David—who, as a number of Motown fans have pointed out, share their names with the members of the band The Temptations—are not based directly on real people, there is at least one character based on an actual person.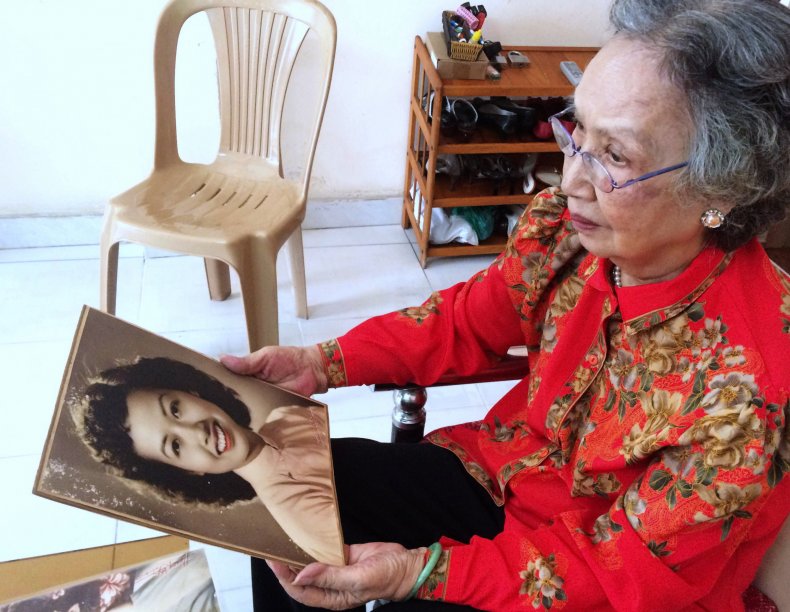 Hanoi Hannah (Van Veronica Ngo), who is seen in the movie doing English-language radio broadcasts, was a real Vietnamese DJ (real name Trinh Thi Ngo) who broadcast propaganda at American troops.
Among the real tactics, she used for eight years of broadcasts were reading out the names of U.S. war dead, playing anti-war songs, and playing recorded anti-war messages from Americans at home. In the film, we see her specifically targeting black soldiers, revealing that Martin Luther King Jr. has just been shot and asking, "black American soldiers, what are you fighting for?"
According to Lee, speaking to Vanity Fair, King's death on April 4, 1968, was a turning point for many real black soldiers. "The United States Armed Forces came close to being torn apart when black soldiers heard that Dr. King was assassinated," the Malcolm X director said, "they also heard that their brothers and sisters were tearing s*** up in over 100 cities across America. The tipping point came very close; the black soldiers were getting ready to set it off in Vietnam—and not against the Vietcong either."
Lee told Indiewire that his movie has been praised by the exact veterans that he was aiming to pay tribute to. The Do the Right Thing director said: "Black and brown Vietnam vets, they loved the film, and that's my validation. They put their lives on the line, for the red, white, and blue, while also knowing that their brothers and sisters were fighting another war in the United States of America."
Da 5 Bloods is streaming now on Netflix.