DA Investigators Look for 'Newsweek Servers' At Bible College With Ties to Magazine's Owners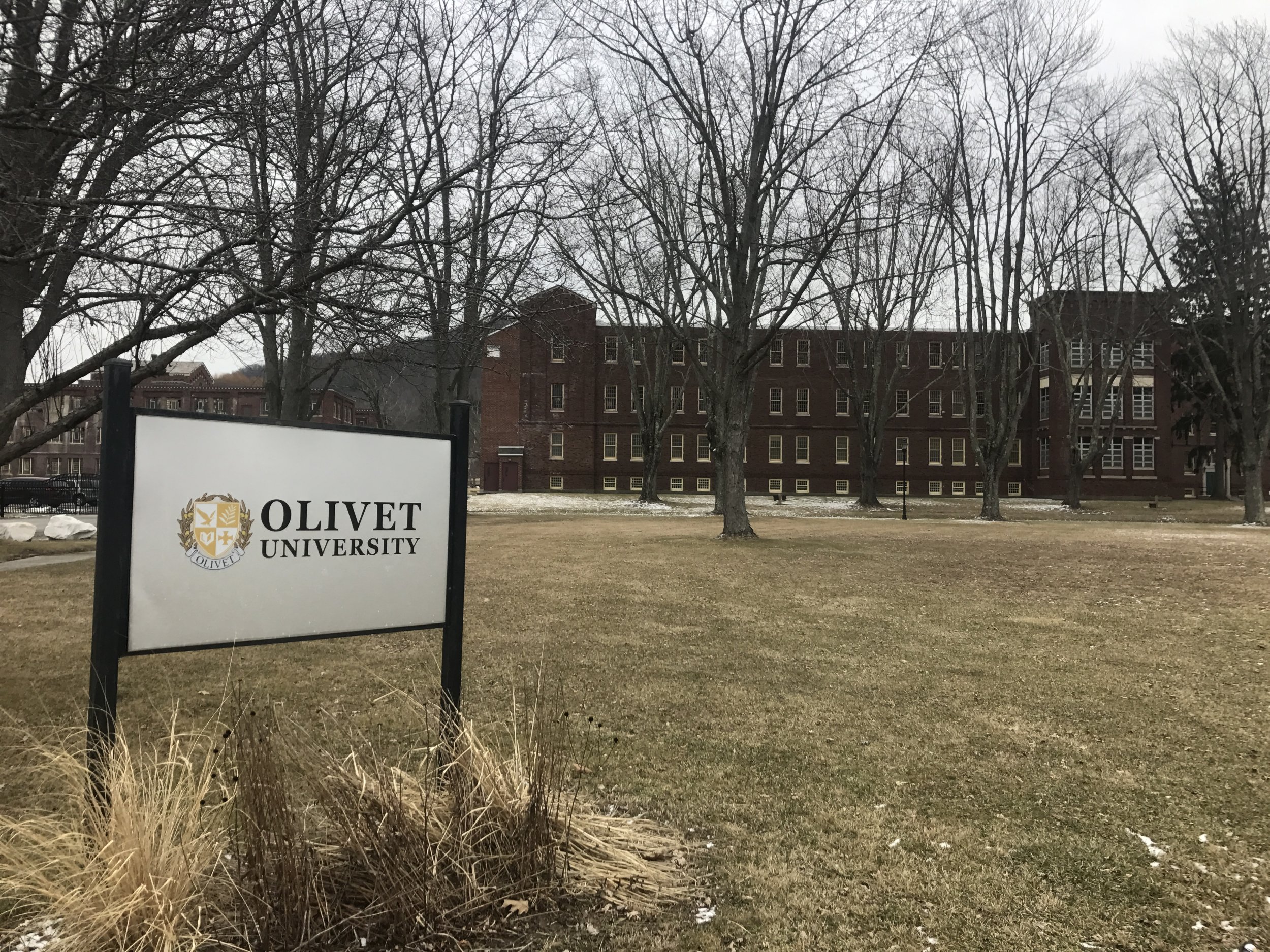 Updated | Authorities have executed a search warrant on Olivet University, the evangelical Christian university linked to Newsweek's owners, as part of long-running fraud investigation into Newsweek Media Group. The morning raid on March 15 came less than two months after the Manhattan DA's office removed 18 servers from Newsweek's offices as part of the same probe.
The DA's office executed the warrant at the university's Dover, New York, campus. Located in the hamlet of Wingdale, roughly 80 miles north of Newsweek Media Group's lower Manhattan headquarters, the campus is the former site of the Harlem Valley Psychiatric Center, which Olivet purchased for $20 million in 2013.
A representative of Dover Greens, the private company Olivet created to renovate the property, told Newsweek by email that authorities did not remove any property from the campus.
"They came to search for Newsweek servers and failed to find anything related to the search warrant," a Dover Greens spokesperson said. "There was nothing to remove or take pictures of because there was nothing related to their search."
The Manhattan DA's office declined to comment on the Olivet raid. A State Police spokesman could not be immediately reached for comment. Ken Frydman, a spokesman for Newsweek Media Group, said the company does not comment on ongoing investigations.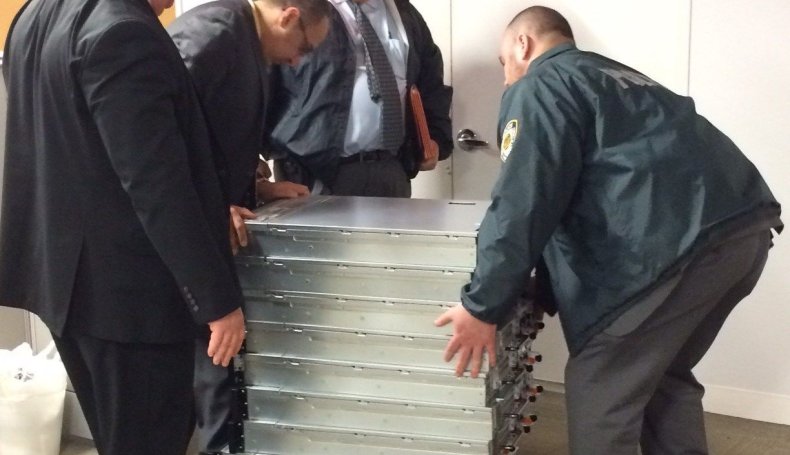 The 18-month probe has been looking at the connections between Olivet University and Newsweek Media Group, sources with knowledge of the investigation told Newsweek last month. After the DA executed the search warrant at Newsweek's offices in January, the university publicly denied that Olivet was also a target of the investigation.
"Recent media reports which link Olivet University to government probes and or Newsweek/IBT Media are inaccurate," said Ronn Torossian, an external spokesman for Olivet, in a statement at the time.
The university, which has a main campus with 1,100 students in Anza, California, as well an extension site in Manhattan, was founded more than a decade ago by Korean-American pastor David Jang.
Ties between Olivet and Newsweek Media Group, which also owns the International Business Times, run deep. IBT Media, which bought Newsweek in 2013 and was rebranded as Newsweek Media Group last year, was founded by former Olivet Vice Chairman Etienne Uzac along with Johnathan Davis. Davis's wife, Tracy Davis, is president of Olivet University. Newsweek Media Group CEO Dev Pragad was an academic adviser at the university.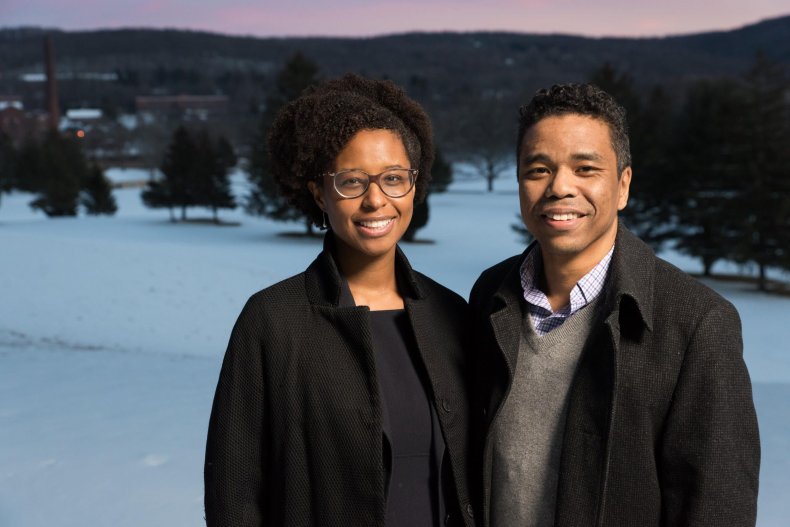 IBT Media gave the school more than $2.8 million for research and development and licensing agreements in 2013 and 2014, according to tax records that list the company as a "former trustee" of the university.
The DA's probe is examining loans Newsweek Media Group took to procure servers and computer equipment. The Wall Street Journal reported last month that the probe is examining ties between Manhattan-based company Oikos Networks and Olivet, according to sources familiar with the matter. The Journal reported that Newsweek Media Group leased its servers from Oikos, and Newsweek has obtained documents filed with the Dutchess County clerk's office showing that Olivet secured hundreds of servers from the company.
According to the Journal's sources, that connection could qualify as a "related-party transaction" that should have been listed on loan applications.
In response to a question about the relationship between Olivet and Oikos, a Dover Greens spokesman said Oikos was one of many vendors Olivet worked with.
"We do maintain our own infrastructure at Olivet that is well suited for our educational mission, and work with several separate and 3rd party vendors, Oikos being one," Dover Greens said in an email to Newsweek.
Oikos Networks was founded in 2009. Jessica Yu, one of the people named on Oikos's New York state incorporation documents, was described as the principal of Olivet Academy in a since-deleted September 2017 post on the World Olivet Assembly website. Olivet Academy is a pre-K through grade 12 school located on the Olivet University campus in Dutchess County, according to the academy's website.
A Michal Podolak is listed as a current system engineer at Oikos on LinkedIn. Podolak is also listed as the executive director of Gospel & Information and Technology, a tech-based ministry that shares an address with the World Olivet Assembly's headquarters in Kirkwood, New York. Podolak's LinkedIn profile lists his previous job as chief technology officer at The Christian Post, a Christian news site that, like IBT Media, gave more than a million dollars to Olivet through licensing and R&D agreements in 2013 and 2014. Unlike IBT, The Christian Post was listed as a "trustee" on tax records from that year, not a "former trustee." The Christian Post's CEO is William Anderson, another former member of the Olivet board of trustees.
Calls and emails to Oikos were not returned. A Newsweek reporter visited the company's Manhattan address on multiple occasions and was told by a building receptionist that employees rarely come into the office. But a person who answered the phone at Oikos's listed number said the person to direct questions to was Vlado Bartovic, a company manager. Court documents show that Bartovic was served a summons in 2015 at his address in Pawling, New York, just a few miles from Olivet's Dutchess County campus, for owing a former landlord thousands of dollars.
An Olivet University representative told Newsweek in an email after the raid that any reports tying it to the Manhattan DA's probe are inaccurate. He added, "Any shared religious affiliation between people individually should not be misconstrued as an affiliation between separate unrelated legal entities. Portraying a business as a religious business due to the beliefs of their owners is plainly discriminatory."
Public records show that Olivet, which told the state Education Department it expected to have 50 to 100 students enrolled between 2015 and 2020, has considerable computing power. Financial documents filed with Dutchess County show the university received at least 414 Dell PowerEdge servers from Oikos Networks in December 2014.
The town of Dover's tax assessor, Judy Hyatt, told Newsweek last month that on a tour of the campus last spring she saw a room filled with servers. Olivet officials told her the servers were used for distance learning, she said.
This story was updated on March 17 to include the statement from the Olivet University representative and to clarify the ties between executives at Olivet University, Oikos Networks and Newsweek Media Group. Names of executives not connected to more than one of these entities have been deleted.