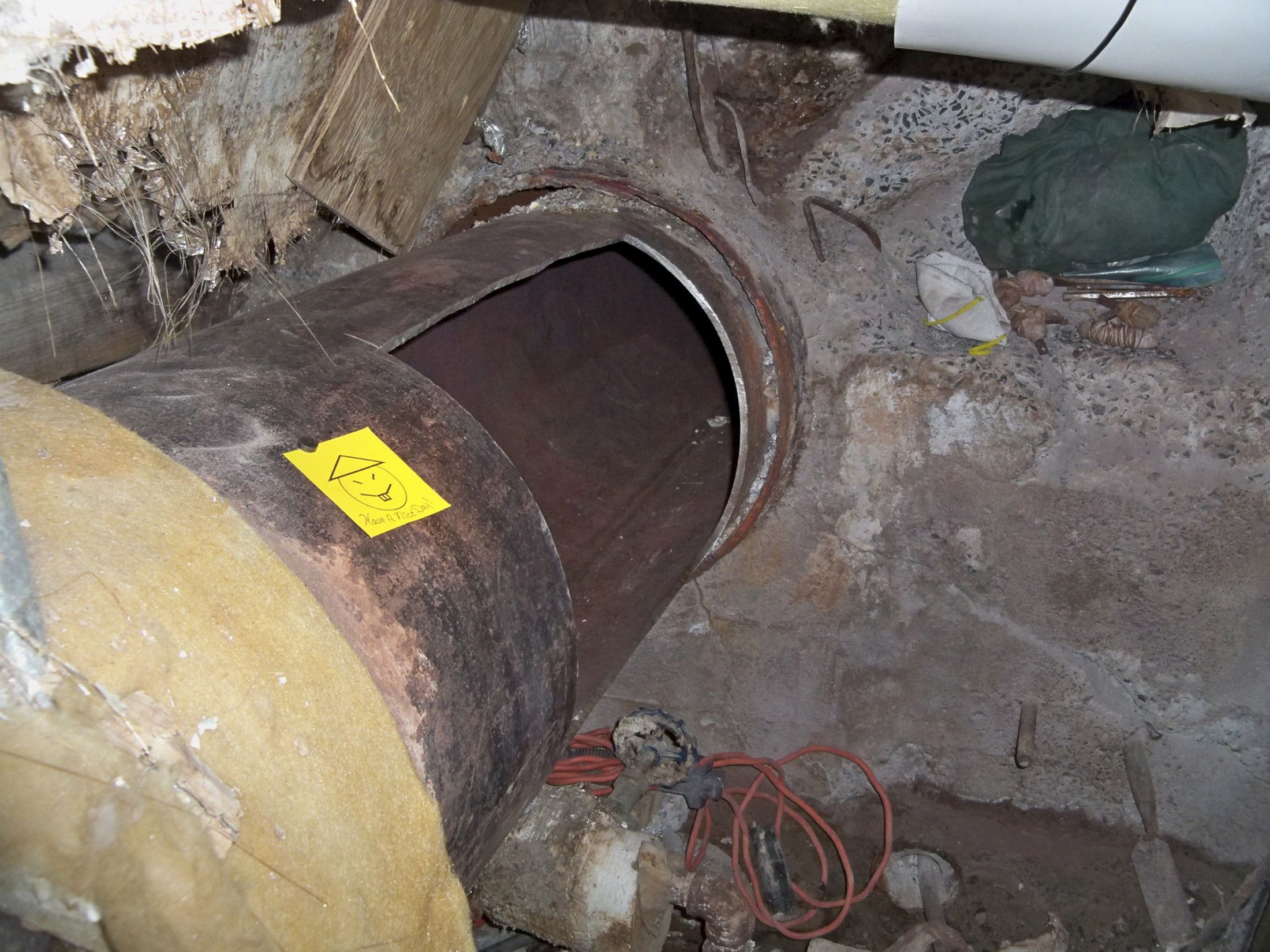 The two captured prisoners who broke free from the maximum-security prison in New York last month allegedly practiced their escape route through the tunnel system the night before they fled, said Clinton County District Attorney Andrew Wiley.
They "technically" escaped twice, he added.
Prison guards at the Clinton Correctional Facility in Dannemora, New York, found Richard Matt and David Sweat missing from their adjoining cells on the morning of June 6. They had cut through a prison wall, scaled a catwalk, drilled through metal walls and a steam pipe and ultimately emerged onto the street through a manhole cover.
In May, Matt and Sweat realized they could escape through the steam pipe without being burned because it had been turned off and wasn't being used by the facility, Wiley said Tuesday.
"They completed everything on [June 4] then made a dry run, accessed the manholes to see where they came out of and then made the decision to leave on [June 5]," he said.
During the "dry run," they realized the manhole cover they planned to use was too close to houses in a heavily-populated residential area, so they chose a different one for their official escape, Wiley said.
Authorities killed 49-year-old Matt last Friday and shot and wounded Sweat on Sunday afternoon. The 35-year-old captured fugitive remains in fair condition at a hospital in upstate New York, and has been speaking to authorities. He reportedly decided to separate from Matt during their time on the run.
While officials continue to investigate the escape, 12 staff members at the Clinton Correctional Facility have been put on administrative leave. The dozen employees include three executive team members and nine security workers.
Officials also have arrested and charged two prison workers, civilian Joyce Mitchell and corrections officer Gene Palmer, for aiding the prisoners.