'Da Vinci Code' Author Dan Brown Had Affairs, Hid Millions of Dollars From Ex-Wife, Lawsuit Says
Blythe Brown, the ex-wife of The Da Vinci Code author Dan Brown, filed suit against her ex-husband on Monday in New Hampshire, alleging that Brown engaged in extramarital affairs of which she was unaware at the time of their divorce.
Blythe Brown also alleges in the filing that Dan Brown secretly purchased gifts for his lover, a horse trainer whose name was not released. Dan Brown also allegedly helped finance the horse trainer's business.
"Dan has lived a proverbial life of lies for at least the past six years, seeming to be the epitome of a world-famous novelist leading a simple life in his home state of New Hampshire, while in reality he was something quite different," Monday's filing said. "For years, Dan has secretly removed substantial funds from his and Blythe's hard-earned marital assets to conduct sordid, extra-marital affairs with women — one half his age — and to pursue a clandestine life."
According to the lawsuit, Blythe Brown believed she had complete knowledge of the assets she shared with her husband at the time. However, the lawsuit alleges that money was secretly wired to Dan's lover in order to purchase horses.
Newsweek subscription offers >
The lawsuit alleges that Dan Brown filed false financial statements during the divorce process, a violation of New Hampshire law. Blythe Brown asked the court to order Dan Brown to provide a record of all of his assets from July 2018 onward.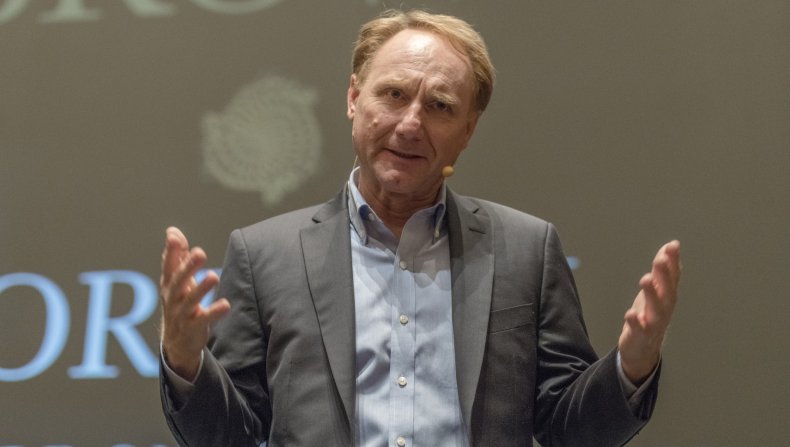 In a Tuesday statement, Dan Brown denied his ex-wife's claims, referring to Monday's lawsuit as "fictional" and "vindictive."
"Any suggestion that I was not completely honest in financial disclosures during our divorce is wrong," Dan Brown said.
Newsweek subscription offers >
Newsweek reached out to Dan Brown's publishing house, Penguin Random House, for comment. This story will be updated with any response.
Among other things, Blythe Brown alleges she came up with the primary plot of The Da Vinci Code, a controversial story that posited that Jesus Christ had a family with Mary Magdalene. Published in 2003, the book sold approximately 80 million copies worldwide. A movie starring Tom Hanks based on the book was released in 2006 which grossed $760 million dollars.
In January, NBC Universal picked up a television show based on The Da Vinci Code's main character, Robert Langdon. Blythe Brown alleges she was unaware of the show's creation. The lawsuit claims Blythe Brown also knew nothing of Dan Brown's other potential moneymaking projects including the children's book, The Wild Symphony, which is expected to be released in September.
"Dan stands to make millions from these projects," the lawsuit reads, "which is undoubtedly why he hid them from Blythe."
'Da Vinci Code' Author Dan Brown Had Affairs, Hid Millions of Dollars From Ex-Wife, Lawsuit Says | U.S.