Mexico Wins If Dreamers Are Deported, Country's Top Diplomat Says
Mexico would greatly benefit if the Trump administration deports the estimated 600,000 Mexican-born recipients of the Deferred Action for Childhood Arrivals program, or DACA, the country's top diplomat said on Friday.
"If young people protected under DACA were to come back to Mexico, that would be a great gain for Mexico and a loss for the United States," Luis Videgaray, Mexico's Foreign Relations Secretary, said in Spanish at a joint news conference in Mexico City with U.S. Secretary of State Rex Tillerson and Canadian Foreign Affairs Minister Chrystia Freeland.
Videgaray qualified his comments by noting how thousands of Mexican immigrants protected under DACA are college-educated teachers, doctors, lawyers, and computer programmers.
"Naturally for Mexico, the return of this group of talented people would be without a doubt an important attainment," Videgaray said.
Videgaray also noted that the vast majority of immigrants protected under DACA, also known as dreamers, "want to stay in the United States," and that Mexico is keeping a close eye on Congress as it enters another dealmaking week.
Videgaray also underscored Mexico's growing relationship with the Trump administration, going so far as to say that bilateral ties under President Donald Trump are "in many ways, more fluid and closer than with previous administrations."
"It might be surprising to some people, but that's a fact of life," Videgaray said.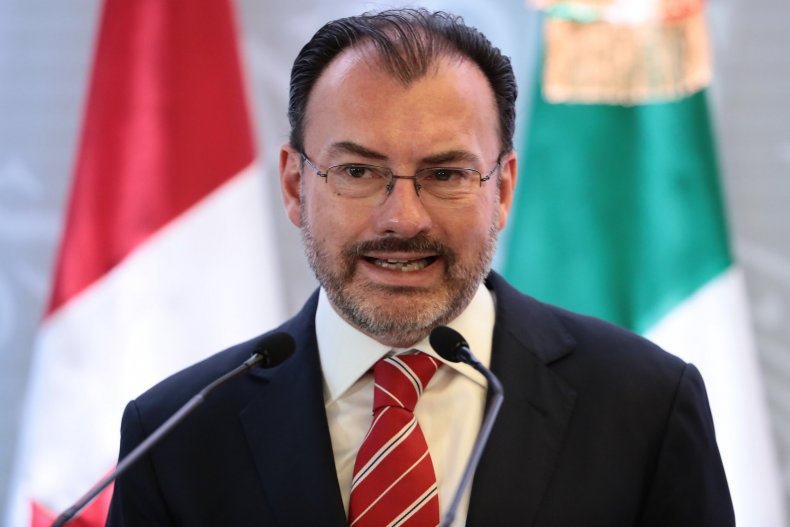 Tillerson's visit to Mexico is the first stop on a six-day trip through Latin American and the Caribbean through February 7.
The trip comes amid rising tension between the U.S. and the rest of the continent due to the administration's hardline stance on immigration and the president's recent reported "shithole" comments hurled at Haiti and El Salvador.
At the press conference, Tillerson said immigrants bring "enormous value" to the U.S., but the American government lacks "good discipline" in regulating who gets to enter and live in the country.
"Let's make sure we have systems in place where we understand who's coming into the country," Tillerson said.
Tillerson also praised Trump for pushing Congress to "fix these defects that have risen over the years."
Videgaray, Tillerson, and Freeland met in Mexico City to discuss a myriad of issues, including ongoing negotiations over the tri-nation North American Free Trade Agreement, or NAFTA, China's rising influence and investments across the continent, and the social, political, and economic crisis unfolding in Venezuela.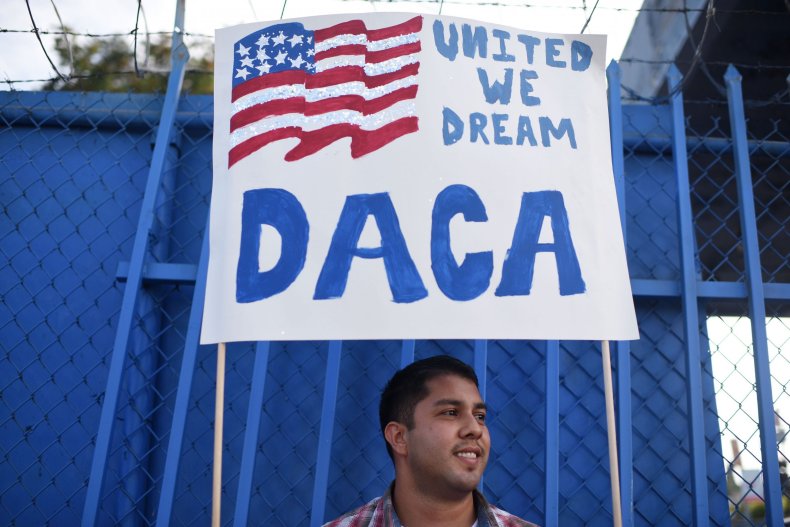 Since September, when Trump issued a March 5 deadline for DACA, Congress and the White House have gone back and forth on a package of immigration reforms.
Last week, the White House released a four-pillar immigration framework that it claims will unite both sides of the aisle. The package includes a decade-long path to citizenship for nearly two million dreamers, $25 billion for border enforcement measures, drastic cuts to family-sponsored visas, and terminating the visa diversity lottery program.
In January, Senate Majority Leader Mitch McConnell promised Senate Democrats he would bring an immigration bill to the floor before the government runs out of money on Feb. 8.
But as the spending deadline draws nearer, hopes for an immigration deal wane.
On Sunday, Senator Dick Durbin, a Democrat from Illinois, said it's "not likely" Congress will reach a deal on immigration by the next week. Durbin also said he doesn't expect Congress to shut down the government.