Priest Goes on Hunger Strike for DACA, Says He Won't Eat Until 'Dreamers' Are Protected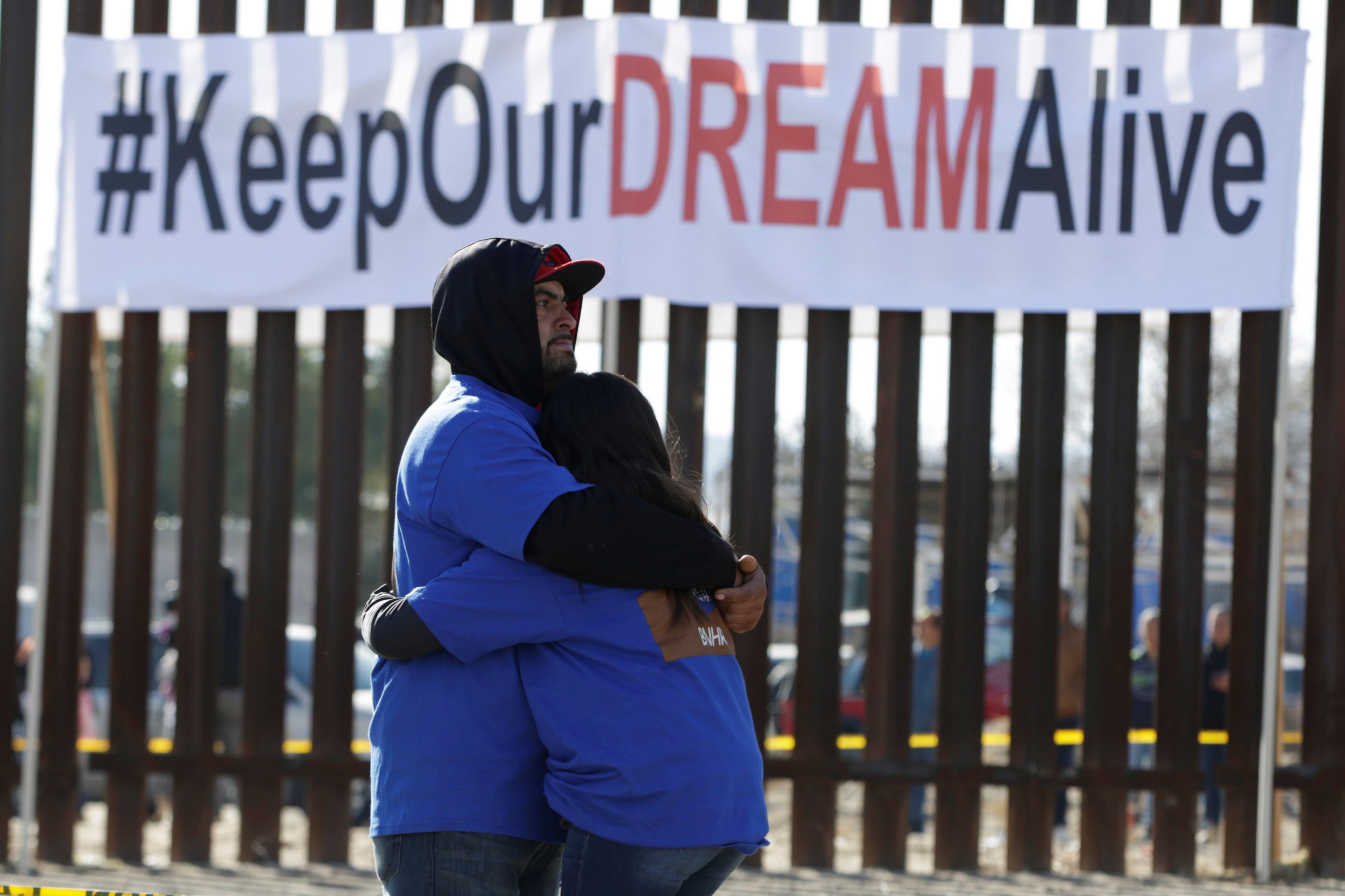 He's starving for a solution to DACA.
A Catholic priest in Chicago is days into a hunger strike he launched in hopes of pushing Congress to compromise on a plan to protect hundreds of thousands of undocumented young immigrants covered by the Deferred Action for Childhood Arrivals program.
"I can't change immigration law, I can't have any direct say in decisions that are going to be made, but this is one thing I can do," the Reverand Gary Graf, 59, told Newsweek in a phone interview.
Graf, who works at Saint Procopius Parish in the city's immigrant-heavy Pilsen neighborhood, began his fast on Sunday after morning mass. He plans to not eat any solid foods until Congress provides a permanent solution for the close to 700,000 immigrants who are protected by DACA, a program that could soon meet its demise.
"Ideally, I'd like for no families to be separated—that's the first battle," he said. "Dreamers should not be sent back to a country they don't even know. Protecting them is the first step in working towards making sure their parents are also safe."
Graf said he settled on a hunger strike because it reflected the struggles migrants face when crossing the border. "I'm aware of the countless...people who have sacrificed their lives coming across the border—millions of people here sustaining families back home, they've experienced weeks without eating. I'm in solidarity with them for the sacrifices they made," he said.
The DACA program was introduced by former President Barack Obama in 2012, giving immigrants brought illegally to the U.S. as children the ability to apply for two-year renewable work and school permits. Last September, President Donald Trump announced he would end the program in six months if Congress could not pass immigration reform that would replace it.
A U.S. District Judge in San Francisco ruled last week that the Trump administration cannot end DACA until challenges to the Department of Homeland Security are fully litigated. Even so, the deadline is nearing with Congress having made little progress on a bipartisan solution.
Graf, whose congregation is largely Latino, said he hopes to use his pulpit to help that community in particular.
"Everyone is responsible for a solution," he said. "The Latino community, my congregation—they've made their sacrifices and they expect as their minister I should do also. It's the appropriate thing, it's the right thing. It's something they expect of me."
Graf has been a priest for more than three decades. He was ordained in Chicago in 1984 and spent five years preaching in Panama and the state of Guerrero, Mexico. He said his experiences abroad helped him better understand why migrants chose to flee to the U.S., even if they're breaking the law.
"I spent time in towns filled with women and children; the fathers had all gone north in search of work to send money back home," he said. "Their obligation before their God is to reunite with their children and we're going to castigate them for doing so?"
During his tenure in Waukegan, a small city north of Chicago, Graf made national headlines for donating a piece of his liver to one of his immigrant parishioners. His opposition to Waukegan's proposal to allow state and local police to enforce immigration laws also garnered attention, particularly from conservative churchgoers who agreed with the measure.
Graf has also been a controversial figure among Latino community leaders because, ironically, he supports some of Trump's more extreme proposals. He told Newsweek he agrees with Trump's demands to build a wall along the U.S.-Mexico border and increase immigration enforcement to stop people from crossing it. Graf contends that these measures are necessary to prevent further drug and human trafficking to and from the U.S.
"I understand the importance of following the law," he said.
He has even had some of his own trouble with border walls. In 2013, he scaled a wall on the U.S.-Mexico border, calling it an attempt to understand what his parishioners have gone through. He turned himself in with authorities in Arizona, but was let go without being arrested. Graf later said his stunt was wrong and warned his congregation not to try what he did.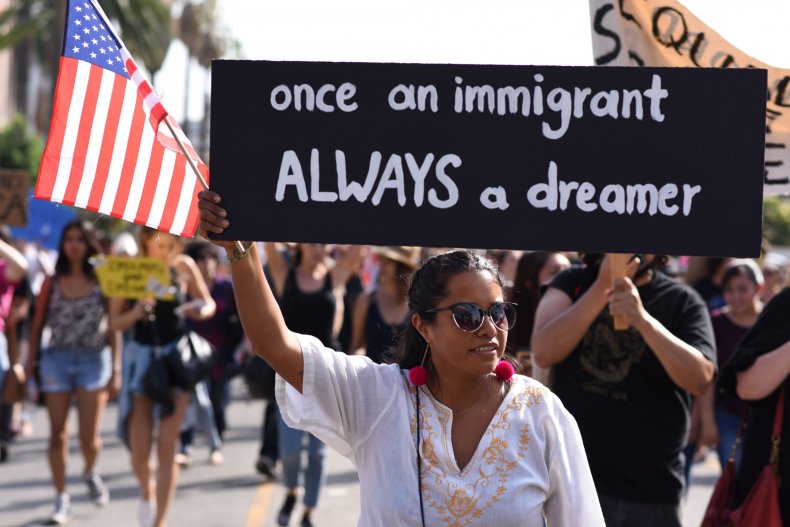 Negotiations over DACA in Washington, D.C., have reached a standstill. Republicans and Trump insist that any deal to protect Dreamers must include funding for the border wall and other security measures. Democrats have balked at the GOP's proposals, arguing that "Dreamers" should not be used as "bargaining chips." On Wednesday, House Republican leadership proposed dropping DACA from spending negotiations set to culminate on Friday, when the government officially runs out of money, which could result in a shutdown.
With no solution on the horizon, Graf made clear that he is "not an advocate for suicide" and does not plan to starve himself to death. He is, however, willing to go forward for the time being—possibly until March 5, when DACA is set to expire.
"I'm taking this one day at a time," he said.