Immigration Reform 2018: DACA Applicants Get A Second Chance After Mail Delays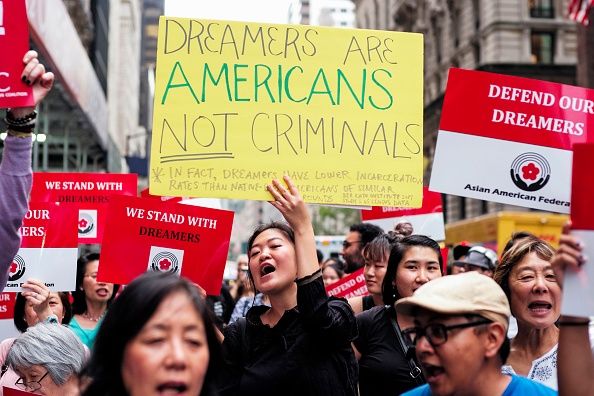 Renewal applications for recipients of the Deferred Action for Childhood Arrivals program can be resubmitted, after mail delays caused the rejection of dozens of applications that arrived after the deadline.
DACA recipients who received rejections despite sending applications before the deadline will get the chance to send in another application with a new deadline if they have proof that they mailed the first one on time, according to a Wednesday night statement from the acting director of the United States Citizenship and Immigration Services. The agency had previously declared that the rejections were final and that it could not be responsible for postal delays.
Around 115 DACA recipients reported that their applications were affected by the mail delays, primarily in Chicago and New York, where the U.S. Postal Service admitted an "unintentional temporary processing delay." Eligible applicants were given until October 5 to reapply for protections for another two years.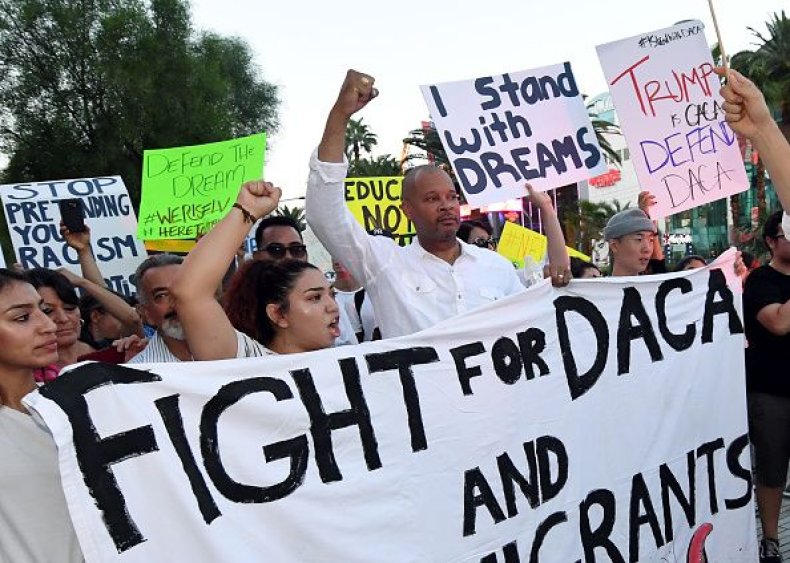 When President Donald Trump announced the cancellation of DACA in September, recipients sent in around 132,000 applications for renewal, but at least 4,000 were rejected because they were late, according to a government official in an October lawsuit. Of those 4,000, it's unclear how many were rejected because of the mail delays.
"We're glad to see USCIS do the right thing by accepting these applications," said Camille Mackler, the director of legal immigration policy at the New York Immigration Coalition, an immigrant advocacy group. "This news will come as a huge relief to DACA recipients who had been living with enormous anxiety for weeks now."
The reversal came on the same day that a group of Democratic Senators penned a letter to the Department of Homeland Security urging the agency to reconsider the rejections. Two dozen lawmakers signed the letter, which encouraged Homeland Security Secretary Elaine Duke to "weigh the life-changing consequences many will face in the absence of action by the Department."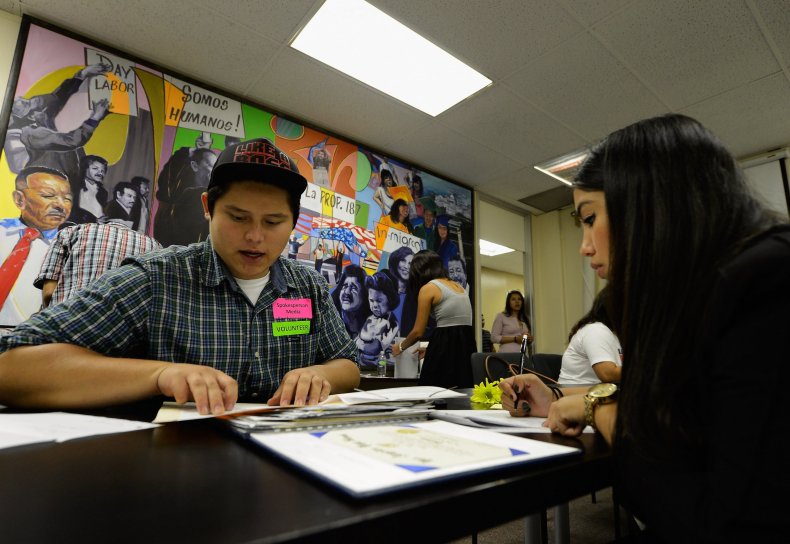 In New York, lawyers representing the so-called Dreamers looking to extend their protections said that 18 out of 34 applications arrived on time, but the immigration agency didn't accept the mail until the following day. When announcing the chance for resubmission, the agency admitted that this was the case.
"USCIS had discovered certain cases in which the DACA requests were received at the designated filing location (e.g., at the applicable P.O. Box) by the filing deadline, but were rejected," Homeland Security said. "USCIS will proactively reach out to those DACA requestors to inform them that they may resubmit their DACA request."
Trump announced in September that DACA would be coming to an end, phasing out the Obama-era protections for young immigrants who were brought to the U.S. illegally as children. Nearly 800,000 people were protected from deportation under the program. Recipients with permits expiring before March 5, 2018 were allowed to submit applications for a two-year renewal.