Rescinding DACA Could Spur a Public Health Crisis, From Lost Services to Higher Rates of Depression, Substance Abuse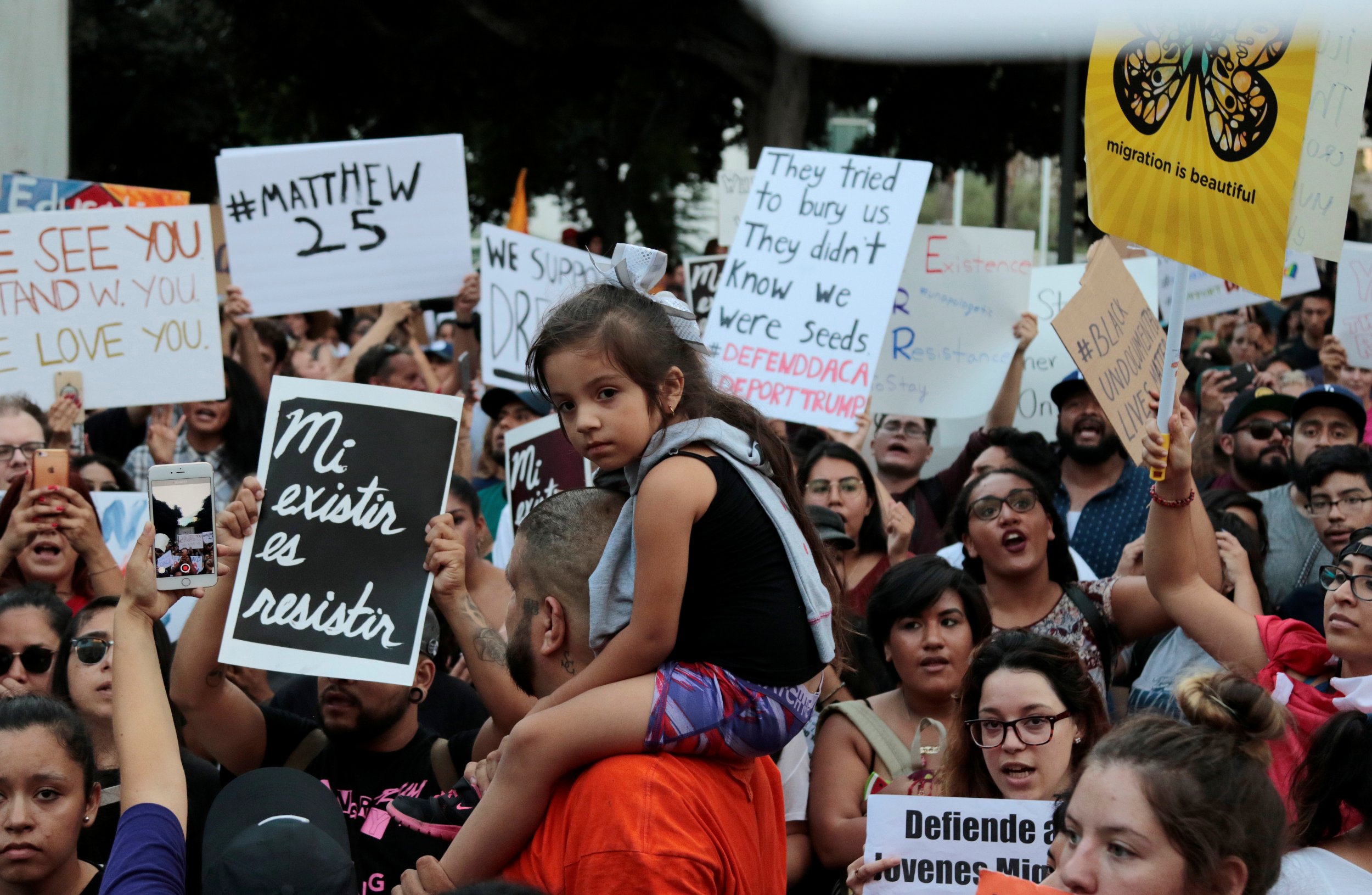 The Trump administration's announcement on Tuesday to rescind the Deferred Action for Childhood Arrivals (DACA) program will have an undeniable impact on the lives of dreamers and their families. Obama's program—enacted in 2012—has offered security for at least 800,000 people in the U.S. who grew up as undocumented immigrants.
Antonio Puente, a professor of psychology at the University of North Carolina Wilmington and president of the American Psychological Association, says such sweeping policy changes could vastly impact the health of this population by increasing the risks for depression, substance abuse and other mental health disorders. It also would leave health care services inaccessible to many people with undocumented status. Some will lose health insurance obtained through U.S. employers, while others will shirk essential visits to doctors out of fear for deportation. The result would be a health crisis for a population that is already largely underserved and marginalized.
"If the overall goal is the health and well-being of U.S. citizens, then displacing families and children is highly problematic," he says.
Nathaniel Ivers, an assistant professor of counseling at Wake Forest University in Winston-Salem, North Carolina, has worked with more than 100 clients who are undocumented immigrants, and he's witnessed how the status compromises health and limits medical care. "For undocumented clients with whom I have provided counseling, a decision was often made about whether attending a counseling session was worth the risk of driving without a driver's license, being pulled over, and later being identified by immigration," he says. "Many counseling sessions were missed when word got around that immigration officials were stepping up their enforcement."
Eliminating DACA will mean far less access to health care services, or avoiding help even when it is available. Gabrielle Lessard, a senior policy attorney at the National Immigration Law Center, says while people enrolled in DACA are not eligible to receive health insurance through the Affordable Care Act or Medicaid, the program has improved employment prospects for immigrants and that, in turn, has provided medical care services to many through employer-subsidized health insurance. A study conducted by the the Center for American Progress found 57 percent of DACA recipients reported getting a job that provided health insurance but that will soon change.
"There will be a lot of anxiety about not knowing what the future will hold and fear of returning to undocumented status," says Lessard. "DACA recipients gave an enormous amount of information to the federal government and many fear that it will be used in immigration enforcement."
As a result, Lessard says thousands of people will now contend with ongoing and persistent stress of losing jobs, homes and health care, which increases and exacerbates just about every chronic medical condition, including heart disease, high blood pressure and mental health problems including anxiety, sleep disorders and depression.
Research already exists that shows DACA has had a positive impact on health, particularly mental health. A study from researchers at the Harvard School of Public Health found a significant reduction in major depression among DACA recipients. The study, published in The Lancet Public Health, involved 14,000 Hispanic adults who were not U.S. citizens. The researchers reviewed data from the National Health Interview Survey to ascertain which people were eligible for DACA. All participants had already replied to self-reported questionnaires about their mental health before and after 2012. Overall, the researchers found that people who were eligible for DACA were 50 percent less likely to report symptoms of clinical depression at the time of completing the survey (a point at which DACA was implemented).
The positive health impact of DACA has also extended to offsprings of undocumented parents. A Stanford study found significant improvement in children's mental health when their mothers qualified for DACA. Jens Hainmueller, a professor at Stanford University and Immigration Policy Lab and lead author on the study published last week in Science, looked at Medicaid claims of children to track health outcomes, specifically diagnoses of adjustment and anxiety disorders. The study focused on these mental health diagnoses because they're "caused by external stressor rather than a genetic or physiological reason," says Hainmueller. The study found the number of diagnoses dropped by more than half after implementing the DACA program, from a rate of 7.8 percent to 3.3 percent.
Removing the program could put the health at risk of 4 million children who were born in the U.S. and have at least one undocumented parent. The Trump administration's decision could also further tax the U.S. health care system since early childhood mental disorders are the largest pediatric medical expenditure in the U.S. That, of course, depends on whether parents of these children actually seek out health care for their children. Hainmueller suggests that ending DACA could create circumstances in which mothers are faced with immediate deportation, and are afraid to interact with the health care system and the schools on behalf of their children.
"Those results clearly suggest if these families were to be ripped apart, the consequences of the mental health of the children would be highly detrimental," says Hainmueller. "There's pretty strong evidence that these mental health disorders are linked to depression later in life and worse economic outcomes, as well. The consequences of deporting the mothers for the children are likely to be pretty devastating."