Democrats Fear Losing 2018 Elections If Daca Deal Is Not Passed, Memo Reveals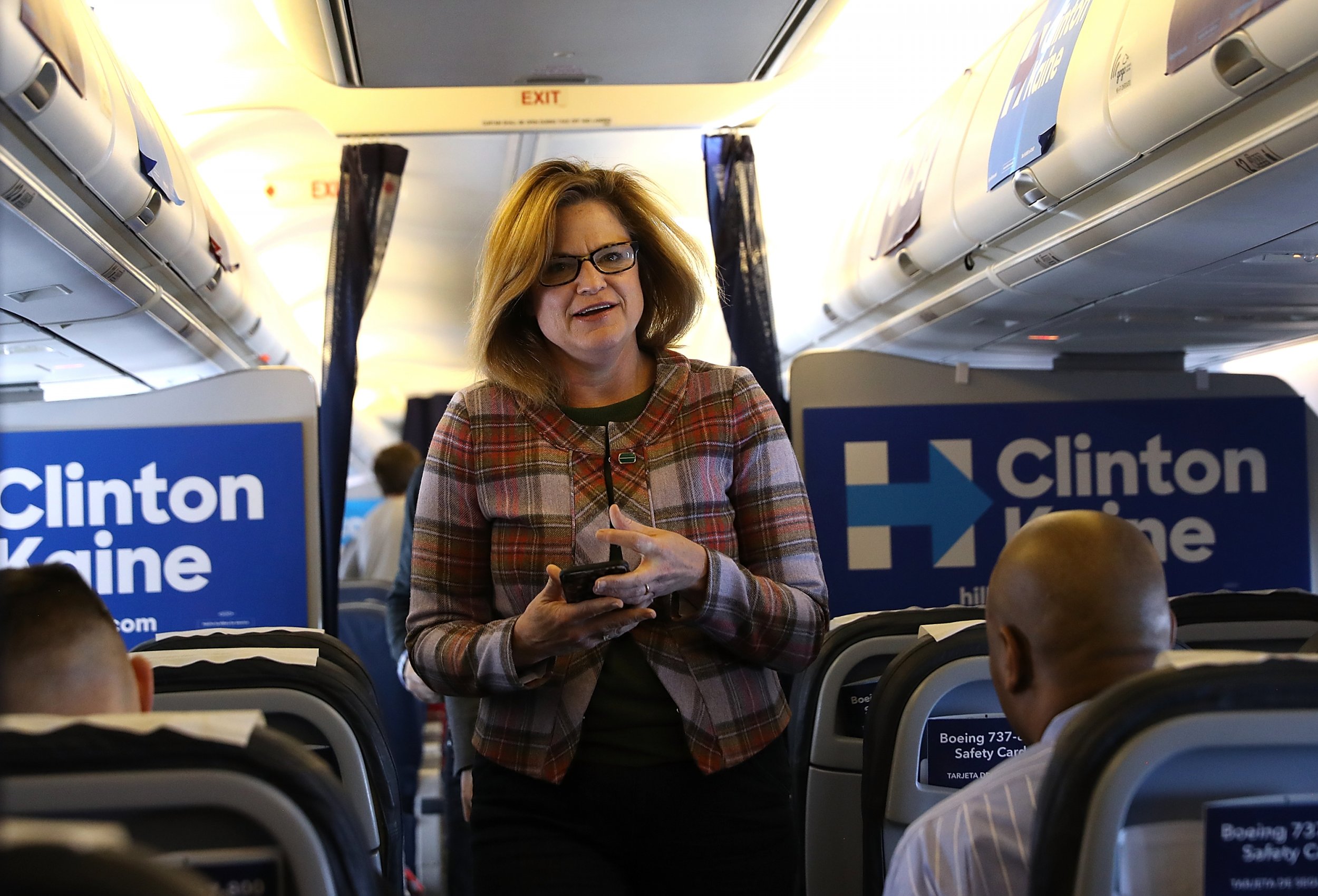 A memo from a liberal-leaning advocacy group warning Democrats that they could fail in the 2018 midterm races if they can't strike a deal to protect "Dreamer" children of undocumented immigrants has conservatives accusing the party of playing politics with the lives of migrants.
The memo from Jennifer Palmieri, Hillary Clinton's former top aide and executive vice president for communications and advocacy for the Center for American Progress Action Fund, called on Democrats to make the fight for DACA recipients a "moral imperative" or else risk jeopardizing their chances in 2018.
"The fight to protect Dreamers is not only a moral imperative, it is also a critical component of the Democratic Party's future electoral success," the memo reads.
Conservatives were quick to claim based on the memo that Democrats are only helping Dreamers for political gain.
"Less than 5 years ago, every single Democrat in the Senate voted to double the length of a border fence, double the number of border agents, end the diversity visa lottery, and create a 'merit-based' visa system," Republican National Committee spokesman Michael Ahrens told Newsweek in a statement. "But now those same Democrats would rather score political points with their far-left base than make a bipartisan deal on DACA."
Representative Chris Stewart (R-Utah) told FOX Business the memo "shows a lens through which the Democrats look at this, and that it is all politics and all about winning elections."
The deadline is nearing for both parties to reach an agreement on DACA. Congress has to pass its spending bill by January 19 or risk a government shutdown. Democrats want the bill to include protections for Dreamers after President Donald Trump made the move to wind down DACA, the Obama-era program protecting the children from deportation.
The president said he would only approve the DACA program, which is set to expire in March if he received funding for his Mexican border wall. Trump did not budge on his wall proposal during a bipartisan White House meeting with Congress members Tuesday, but he did appear to be more accepting of approving an immigration deal.
"We have something in common," Trump told Democrats regarding a DACA deal. "We'd like to see this get done."
Tom Jawetz, vice president of immigration policy for the Center For American Progress, defended the memo, arguing that it is more than a call for votes.
"The thing they need to believe is that there are politicians willing to stand up for them," he told Newsweek. "That is what we are asking Democrats to do."
Democratic voters have made clear that DACA is a major priority for them. About 64 percent of Latino voters identified as Democrats in 2016, according to the Pew Research Center, and 66 percent of Latino voters that year agreed that new immigration legislation was "extremely important." In the memo, the Democratic group said failing Latinos as a "true ally" could cost them the 2018 election.
Chuck Rocha, a Democratic strategist and founder of a political consulting firm, Solidarity Strategies, told Newsweek that Latino voters will have massive influence in the next election, so politicians who fail to reflect their beliefs on DACA will see the repercussions.
"It is a bipartisan issue," he said. "It shouldn't be a political football. Latino voters will remember."
The Democratic National Committee did not return messages from Newsweek.