DACA Victory at Supreme Court Is Precarious at Best | Opinion
Yesterday, the Supreme Court rejected President Trump's plan to shut down the Deferred Action for Childhood Arrivals (DACA) program, which allowed some 800,000 DREAM-ers avoid deportation. While the decision is a blow to President Donald Trump, it is far from a permanent victory for DREAM-ers. Nothing short of legislative action will protect these young Americans.
In Department of Homeland Security v. Regents of the State of California, Chief Justice John Roberts issued a decision on procedural grounds, ruling that the government failed to give an adequate justification for ending DACA, as required by the Administrative Procedure Act. The Court reasoned that Trump's Department of Homeland Security, the agency implementing the rescission, acted arbitrarily and capriciously when it failed to "defend its actions based on the reasons it gave when it acted."
The fact that this decision was based on process rather than substance highlights the possibility that this administration could once again attempt to shut down DACA. While such an approach is risky in an election year, the possibility of future executive action merely highlights that DACA is not the final answer—nor can it be viewed as a panacea. Recipients' lives may still be upended, depending upon who is elected in November.
It is thus past time for Congress to put a stop to these ongoing legal battles, as well as the political games and endless demonizing of immigrants by our president. DREAM-ers are valued and productive, and they deserve to no longer live lives filled with uncertainty and angst. Furthermore, U.S. citizens across party lines support them. A recent Pew Research Center study found that 74 percent of Americans support DACA as policy, with only 24 percent opposing it; 91 percent of Democrats are in favor, as well as 54 percent of Republicans and right-leaning independents. A 2019 Gallup poll, found overwhelming support (81 percent) for a proposal to allow immigrants "currently in the country illegally" the chance to become citizens over time if they meet certain requirements. What's more, a 2018, Public Religion Research Institute study found that 86 percent viewed immigrants are "hardworking," and 84 percent believed immigrants have "strong family values."
Yet, without legislation awarding permanent status, DREAM-ers will continue to live either in the shadows, rightfully wary of the temporary quasi-legal status of DACA, or as DACA recipients with, at best and for now, quasi-legal status for two-year periods at a time. Today's decision was little more than a stopgap measure.
What is needed now is to end this costly, time-consuming and wrenching issue of immigration reform. DREAM-ers deserve it, and so do we. Indeed, in this unprecedented time of the pandemic, DREAM-ers are on frontlines saving lives. As a letter by the Association of Medical Colleges to the Supreme Court observed, approximately 27,000 DACA recipients are health care workers—including nurses, pharmacists, physician assistants and nearly 200 medical students, residents and physicians. The Medical Colleges letter noted:
The country [is not] prepared to fill the loss that would result if DACA recipients were excluded from the health care workforce. The number of physicians in the United States has not kept pace with our growing and aging population and a commensurate increase in patients. ...These shortages will be felt most keenly in medically underserved areas, such as rural settings and poor neighborhoods—precisely the areas in which DACA recipients are likeliest to work.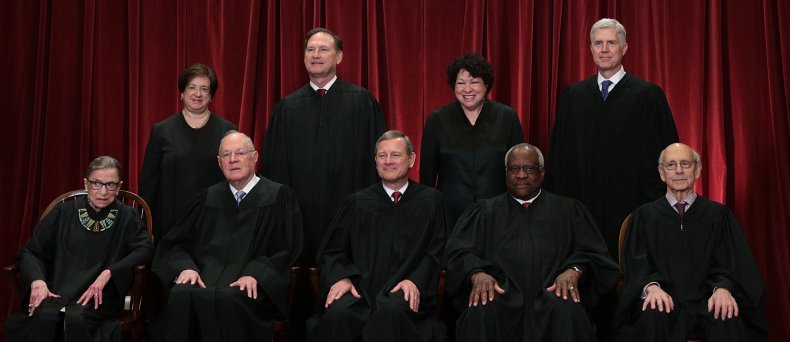 Furthermore, particularly in a system that values pulling oneself up by the bootstraps, DREAM-ers' success merits permanent status. As the Supreme Court observed, in order to obtain DACA, one must be a high school or college student, must have completed high school or have been an honorably discharged veteran and must not threaten national security or public safety. The most comprehensive study on the matter observes 72 percent of Fortune 25 companies employ DREAM-ers and 97 percent of DREAM-ers are currently employed or enrolled in school. They have significantly improved our economy.
After decades of political posturing, including xenophobic comments by President Trump and the array of costly taxpayer-funded lawsuits ending in Supreme Court proclamations, the time has come to end the games and the harm. We must welcome not only DREAM-ers, but also their parents and all other undocumented immigrants who have become members of our communities. They deserve it and we do, too. Such actions would certainly allow us to live up to the American ethos etched in the arms of Lady Liberty.
Ediberto Roman is a professor of law and the director of immigration and citizenship initiatives at Florida International University. Carrie Rosenbaum is a lecturer and visiting scholar at University of California, Berkeley. Geoffrey Hoffman is a clinical professor at University of Houston Law Center.
The views expressed in this article are the writers' own.