Dad Charged With Felony Neglect For Death of 2-Year-Old Girl Found in River's Debris Field
Jeremy Sweet, father of 2-year-old Emma Sweet whose body was found in White River's debris field is facing a felony charge of neglect of a dependant resulting in death.
Jeremy Sweet, 39, of Columbus, also faces charges of unlawful possession of a syringe and being a habitual offender, Bartholomew County Sheriff Matthew Myers said. Sweet was charged Wednesday, according to The Associated Press.
Search crews from the Bartholomew County Sheriff's Office, Indiana Department of Natural Resources, Indiana State Police, and fire departments from the area pored over the river and surrounding areas over the weekend for Emma Sweet, who went missing earlier last week, WTTV in Indianapolis reported.
Her jacket was found in the water on Saturday, but the search had to be called off for the second night in a row because it was too dark. A diver found the body of Emma Sweet on Sunday.
"Although my heart goes out to the family and friends, there's a bit of comfort knowing that we have her now," Myers said, AP reported. "This not about Jeremy Sweet today. This is about Emma and us locating this beautiful child and being able to give her back to her family."
Jeremy Sweet gave two different stories to investigators, Myers said, according to WTTV in Indianapolis. He told one that suggested Emma was with him went his truck got submerged. There was an another story on Saturday, which suggested that both him and his daughter were in the water, authorities said.
"When we first made contact with him [Friday] morning it was that he had dropped Emma off at Casey's. Right after that he says she was on the hood of the car of his vehicle and her coat was wet, so he took the coat off and that's where she got swept away," Sheriff Matt Myers said Saturday afternoon. "There is really three stories now and none of them match."
For more reporting from the Associated Press, see below.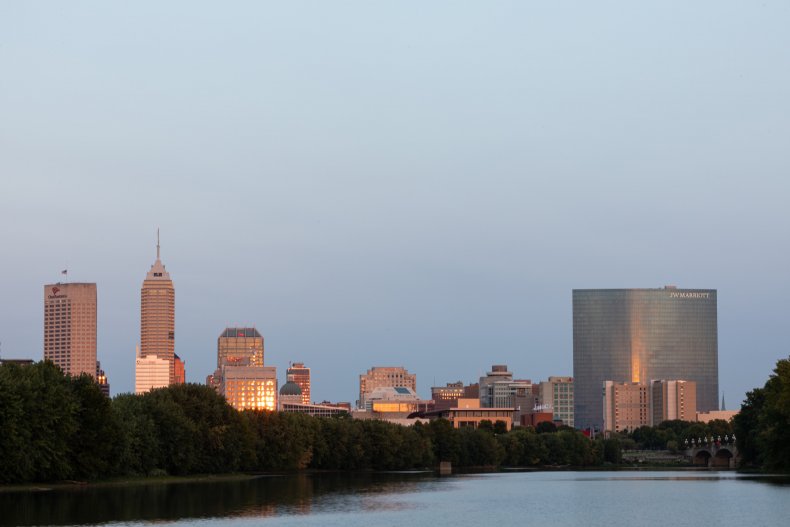 Jeremy Sweet has been held without bond in the Bartholomew County Jail since Monday after being hospitalized for hypothermia and frostbite following his discovery Friday morning in his submerged truck by duck hunters.
Sweet and his daughter, Emma, were last seen together in his pickup Nov. 24 and were reported missing by family members the following day. Emma was found Sunday morning in the river about 2.5 miles (4 kilometers) downstream from where the truck was found. Results of an autopsy on her are not expected for four to six weeks.