Internet Shocked as Dad Discovers 17-Year-Old Twins Aren't His: 'Betrayal'
The father of teenage twins has taken to the internet to confess a life-changing discovery, after finding out the children aren't his biologically.
The man made the revelation on Reddit's r/TrueOffMyChest subreddit, under username Throw-Away_familife. He explained he and his wife, Kelly, have been married for 18 years.
He summed up how they found out, saying: "My wife Kelly and I have known each other for over 20 years and have been married for 18 years. We have 17-year-old twins, a boy and a girl, and I found out that they aren't mine 2 days ago. My kids were got those ancestry tests for the family and we found out that I am not their father."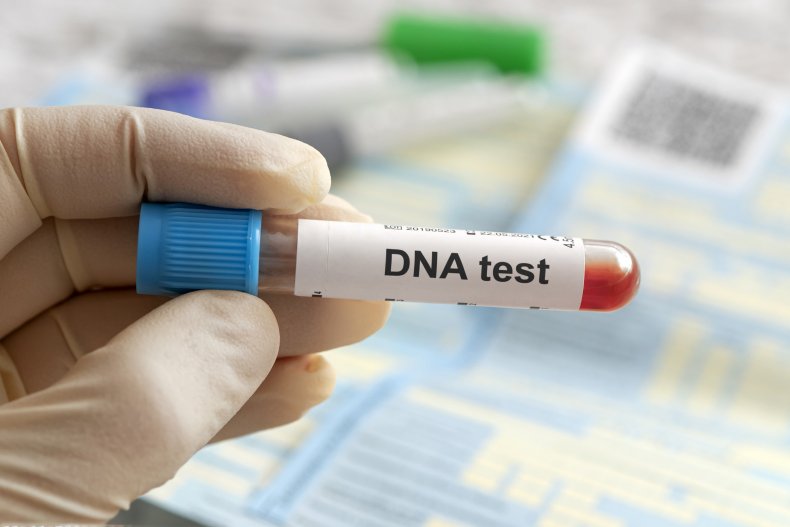 He explained he met Kelly at a job right out of college, and they decided to start their own business.
He wrote: "We fell in love, and a year after starting out business, we got married. A couple of months into marriage, we had a massive fight over the direction we wanted to take our business in, and I left our home. She came to me a couple of weeks later, and we compromised."
Ever since they got back together they've been "inseparable," and Kelly got pregnant soon after.
"We were always there for each other; we could always depend on each other. I loved her so much. She was a part of me and I couldn't even imagine a life without her," he wrote.
After the secret came to light, it turned his world upside down, as Kelly tried to explain her actions.
He said: "I trusted her absolutely until this happened. Kelly has been crying and apologizing constantly. She told me that during the time we had that fight at the start of our marriage, she got drunk one night and slept with a random guy, and that she has not cheated on me since.
"The betrayal has left me disoriented. I told Kelly I needed time to process this and I'm currently staying at a hotel. I don't know what I'm even doing anymore—the last two days have been a blur.
"I feel like a zombie, completely unable to feel or process anything. I don't intend to abandon my kids—I might not be their father, but I'm still their dad and I love them dearly."
As he wrote the post, he said he was a "mess," and trying to "process" what had happened. He added: "Kelly has always been a great wife and an excellent business partner. I don't know if I'll be able to look at her the same again or if I'll be the same person again. I don't know how to move forward."
The confession, shared on Sunday, has racked up more than 18,000 upvotes, and can be read here. Numerous people commented on the situation, pointing out Kelly never said a word about her infidelity.
"She would have never told him and he only found out through novelty DNA testing," -Attractive-nuisance said.
ParticularApricot642 commented: "Who knew Ancestry was out here breaking up families."
Shontsu pointed out: "She maybe didn't know, but she certainly would have known there was a chance. Pregnancy maths isn't that hard."
Vista333 thought: "You bring up another good point—in addition to giving her husband some guy's twins to raise, she risked transferring STDs to him as well. What a way to manage oneself as a newlywed."
SkyShazad replied: "Great advice there, but if it was the fact she only cheated you can deal with that, but she cheated resulted in the having kids, that's what makes it difficult."
WenseslaoMoguel-o responded: "And the secret remained for 18 whole years, that's messed up."
Devilthedankdawg sympathized: "See this is like my biggest fear. You can never really know until you get the test. I'm so sorry this happened to you."
PeteyPorkchops fumed: "She not only lied to you for 17 years but her own children. Whatever decision you make in regards to her at least you're trying to maintain a relationship with your kids. Blood doesn't make a family."
While Ginger-pony056 added: "Ooooh. THIS. Yesssssss. Now you have a man that doesn't know he has a set of twins and 2 kids that are probably reeling. Oh the tangled web she weaved."
The chart below, provided by Statista, shows the popularity of at-home DNA kits.
Newsweek reached out to Throw-Away_familife for comment.