A man who found several thousand dollars in a second-hand chest of drawers has returned the money to its original owner, saying he wanted to set a good example to his children.
Kev Derecourt bought the item of furniture to put in a new household for his daughters, 7 and 9, following a divorce.
Derecourt purchased the drawers from the Craigslist-style site Trade Me, paying NZ$60 ($40) to a seller in the New Zealand town of Huntly.
When Derecourt took his purchase home, he discovered a bag in the liners of the drawers. Derecourt told Newshub his first reaction was: "S**t, there's money in there."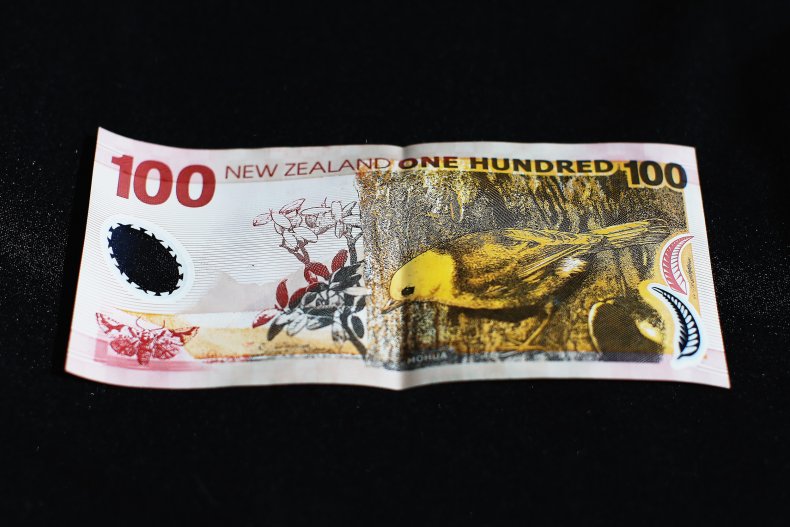 He counted out dozens of $NZ100 notes, adding up to a staggering $NZ5,000.
"I thought what the hell am I going to do?"
Although money was tight for Derecourt, he wanted to do the right thing. The following morning he called up the owner of the money, who was grateful for his honesty.
The owner had put the money in the drawer after selling his car, but had forgotten about it.
"He began telling me about how his wife had been really sick and died of cancer and it was really emotional," Derecourt said.
"At that stage, it was a really rough time for me and I could have used that money... hopefully, this restored some of his faith in life."
The next day he brought round the cash and was rewarded with a couple of hundred dollars, plus some chocolates and posters for his children.
"It felt good to do the right thing. I used this as a model of how to be a nice person to my seven- and nine-year-old daughters," Derecourt added.
The unnamed seller said: "Absolutely there are some good people out there... he deserves recognition for the act he did."
In other big-hearted news, a taxi driver in Thailand returned nearly $50,000 in cash and valuables to a businesswoman who had left her bag in the back of his cab.
Thanisara Attarit, 47, had arrived at Don Mueang airport in Bangkok on Monday with a Japanese colleague.
She left a bag containing 5 million yen ($45,510) and 23,440 baht ($774) in cash, a Louis Vuitton belt and two red gems in the car, The Bangkok Post reported.
As a reward, Attarit gave the 22-year-old driver, Withoon Jungphan, 23,440 baht cash.