Dad 'Grabbed Our Daughter and Protected Her,' Says Mom After Child Sole Survivor in Plane Crash
An 11-year-old girl was the sole survivor of a plane crash on Saturday and her father's actions may have helped save her life.
In a statement, Christina Perdue, the young girl's mother, said that she believes her deceased husband, Mike Perdue, wrapped himself around their daughter during the crash and ultimately helped save her life. Perdue said that this was her daughter's last memory before the impact.
"We are heartbroken with the loss of my husband, a father, brother, son and friend," Perdue said. "He gave the best bear hugs, and I believe he grabbed our daughter and protected her. It's her last memory before the crash."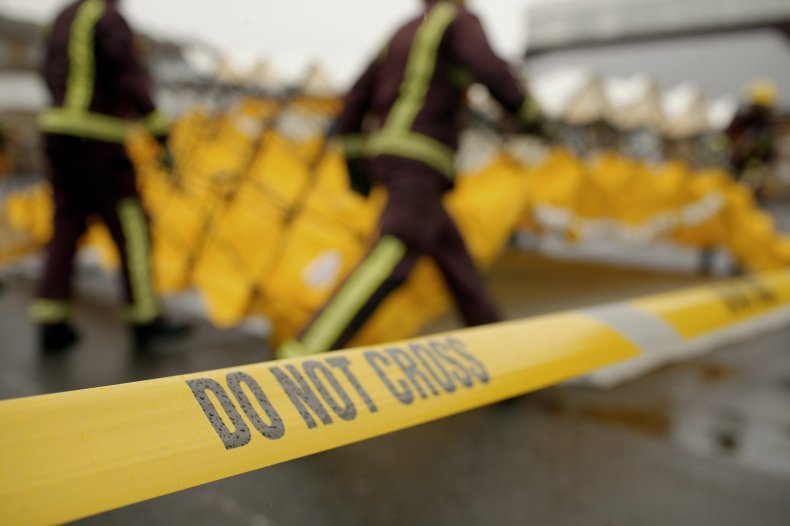 The twin-engine commuter plane crashed on Beaver Island in Lake Michigan at the tail end of a flight from Charlevoix to the island.
Alongside Perdue, realtor Kate Leese and Adam Kendall also died in the crash. Leese and Kendall were new to the Beaver Island community and were reportedly planning to establish a vineyard there. The pilot of the crash also died, but their name has not yet been released to the public.
"The news is making its way through the wine industry pretty quickly," Alaina Dodds, co-owner of Lake District Wine Co. in Traverse, Michigan, told The Detroit News. "Everyone is heartbroken. Kate is just one of those people you don't forget. Kate and Adam were just two powerhouses. They were inspirational. They were just getting started with what they wanted to do. It's tragic."
The couple planted 600 vines in a Beaver Island field this past spring as they eyed opening a business called Antho Vineyards in the near future.
"Geographically, they were extremely close to us," Matt Killman, a Petoskey-based winemaker, said. "They were doing something similar but different. I think everyone in the industry they had communicated with was rooting for them."
Killman added: "We wanted them to succeed. Planting grapes like that on an island in Michigan essentially embodied the frontier spirit of grape growing in Michigan. It's frontier living almost... It's definitely going to be a huge loss."
Mike Perdue was pronounced dead on the scene by emergency responders. His daughter was airlifted from the scene to McLaren Northern Michigan Hospital in nearby Petoskey, receiving "chest compressions" from the helicopter crew during the flight.
She was initially reported to be severely injured. Now, her mother says that she is in stable condition and has been moved to a children's hospital in Grand Rapids.
Newsweek reached out to the Charlevoix County Sheriff's Office for further information.